RTV LIVE STREAM | KUSH FireLight – Sat. Sept. 12, 2015 6pm-3am | A Dub Fundmixer
Loading advertisement...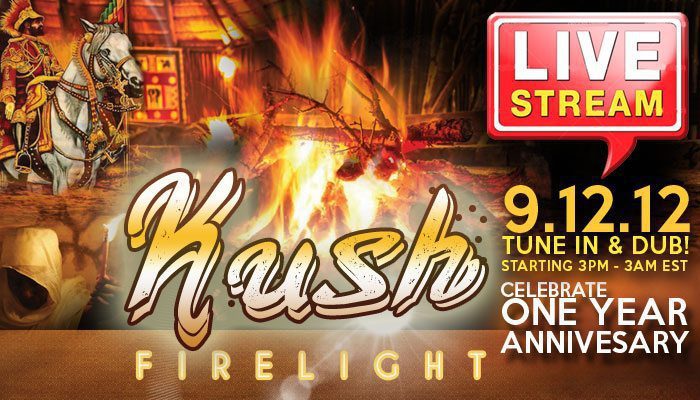 Up next
(v)ITAL, Biologisch in Suriname/ Organic in Suriname
Cancel
I Like This
Unlike
Like
Please Login to Vote
I Dislike This
Un-Dislike
Dislike
Please Login to Vote
RTV LIVE STREAM | KUSH FireLight – Sat. Sept. 12, 2015 6pm-3am | A Dub Fundmixer
Selam/Peace Family!
In Honor of Ethiopian New Year & The One Year Anniversary of RasTafari TV, I am personally inviting our South Florida Community to join us at our gates to celebrate a night full of oneness, love, conscious music and good eats.
Our Mission is to share the Ancient Ethiopian/Kushite Culture with our community and to meet and greet and network and unify our businesses and strengths as we introduce, A Jamaica Homecoming – An Eco Agro Trade Mission (E.A.T). Would you like to travel, invest, retire or relocate to Jamaica? We're teaming up and others to participate too!
DATE: SATURDAY, SEPTEMBER 12, 2015
LIVE STREAM BEGINS AT 6PM – 3AM
EVENT TIME: 9PM – 3AM
WHERE: LAUDERHILL (Inverrary), South Florida USA 
ADMISSION: ENTER WITH ANY LOVE OFFERING
RSVP @ 954.673.6823
It's a irie backyard vibe so bring your chairs, cushions, your positive vibe, blaze on the mic, sit by the poolside, warm by the firelight! Bring your drums and all instruments so the place can full ah music!
Tasty Food, Refreshments, Coconut Water, Roots Tonic and Honey Wine available for donations benefiting E.A.T. (Ecology, Agriculture, Trade)
This is a PRIVATE Invite to enter and all are welcome to invite your family and good friends and those you know would benefit and fulljoy a rootsical cosmic event under the canopy of the stars. We look forward to seeing you all there.
Come Rally Round The Throne,
Experience KUSH, Firelight!
Sis. Fan'aye SunLight-Selassie
A BLESSED JAM SESSION, FREESTYLE & CHANTING WITH THOSE WHO REMAINED AFTER THE EVENT.