Veggie Meals on Wheels, making a difference in our community

Veggie Meals On Wheels​ is Kingston's tropical dining vegan oasis- situated right in Regal Plaza, Cross Roads- where one would say uptown meets downtown. Owned & operated by Rastafarian Ethiopian Orthodox Tewahido bredren Ibby Lion & his wife, Keteis Oyonde. Not only is VMOW helping to create a healthy community, they are committed to uplifting, aiding and helping our youth and elders through ongoing outreach and donations to countless missions and charities. This vegan oasis is located in the heart of the capital city Kingston, Jamaica. VMOW serves snacks, breakfast, lunch and dinner with a cultural dose of numerous local musicians and international artistes passing through to bless the place, performing the sounds of Reggae and Worldbeat.
The Veggie Meals on Wheels Story…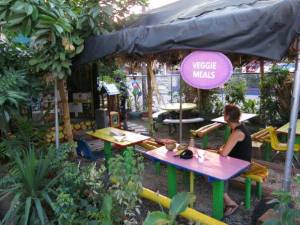 Operating with the conviction that "everyone has a right to eat healthy",Veggie Meals on Wheels' flagship location in downtown Kingston is a tropical vegan oasis in Regal Plaza, Cross Roads.  From this location Veggie Meals on Wheels caters musical and artistic events and concerts throughout Kingston and vicinity, as well as creating a full menu of ever-changing vegan delights served in the creatively styled cafe.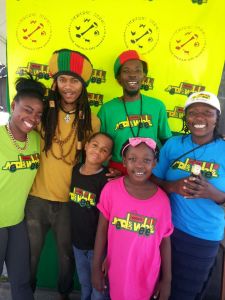 Veggie Meals on Wheels celebrates ital & green lifestyle by serving a wide range of wholesome and delicious vegan food and promoting cultural events in Jamaica and now worldwide…
Veggie Meals on Wheels  is pleased to now also be serving our delicious menu at events in Brooklyn, NY and have expanded our catering service to cover NYC metro area, New Jersey & Connecticut.  Also available for tour bookings.  More locations globally to follow soon!
JAMAICA
Find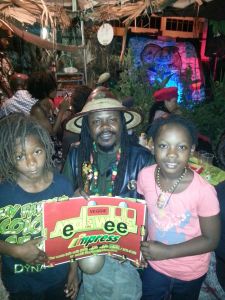 the original Veggie Meals on Wheels location at Regal Plaza in Kingston, Jamaica and find a daily selection of tasty vegan delights including (but not limited to!) pineapple tofu, BBQ tofu, jerk tofu, sweet and sour tofu, brown stew tofu, tofu wrap with ackee and greens, veggie wraps, pasta, curried channa, veggie chili, pad thai, ackee with sweet potato…and on and on…
Find Veggie Meals on Wheels at Regal Plaza in Kingston…serving hot specials, veggie burgers, fresh fruit smoothies and other ital delights daily!

Also find us representing conscious cuisine at Rebel Salute 2015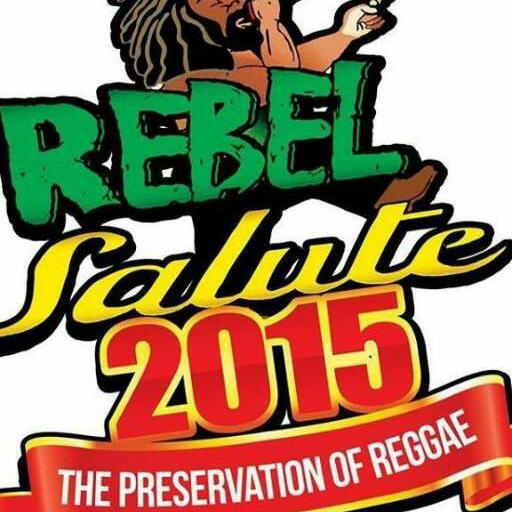 USA
Feast musically and foodically with Veggie Meals on Wheels every Sunday night in Brooklyn, NY at Liv It Up Sundayz…let us fill your plate with a variety of fresh ital creations each week, from ital stew to tofu and fresh salads, staples like plantains and chef Ibby's special veggie fritters, vegan pastries and Mystic fish dish on the grill…all this is at The Den in Brooklyn alongside Soul Jah Sundays featuring talented selectors and live artists each week, in a royal roots session with full bar…Live It Up!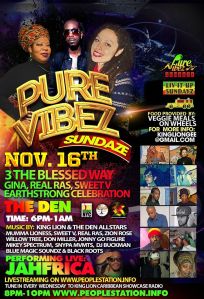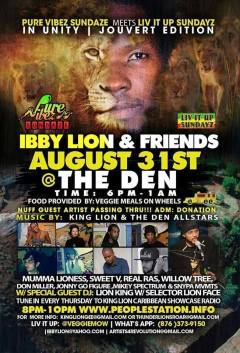 Veggie Meals on Wheels also offers catering services in New York, New Jersey and Connecticut…see our catering page for more info!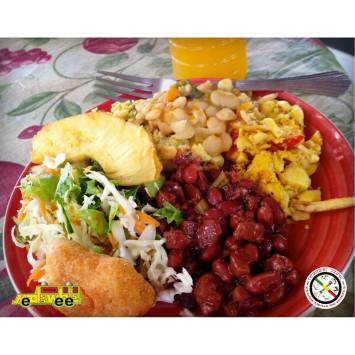 Like Veggie Meals on Wheels (No Bone Zon) on Facebook
Teaching Courtesy of Amharic Teacher Keteise Oyonde
We will teach our people an African language. Educate them on their history! Free Classes @ Maskal Square, regal Plaza, Cross Roads Jamaica. Location home of Veggie Meals on Wheels, Cafe Africa & Daddy Marcus Fish Cafe!
Assistant teacher: Sarah
Greetings in the name of our youths- they are not only the future, but also our conscience.
It is based on this view that an entertainment and edutainment event called "LIDJ DUB" was initiated starting on Saturday, August 8, 2015 at MesKel Square, (home of Veggie Meals On Wheels, Regal Plaza, Cross Roads) at 3pm-6pm.
LIDJ DUB will see children ages 6-18 years old socialising, playing old time games, selecting uplifting message music, performing, organising, hosting, videoing, creating and overall maximising their potential.
It is against this background that we write to seek your sponsorship of bottled spring water, healthy snacks and juices, tablets
headphones, t-shirts or any youth friendly items to ensure that our youths have what they need to fully participate and be objective.
The mission of LIDJ DUB is to consistently create a comfortable arena where practising good morals, family values and team work can contribute positively to our youths mental, physical and spiritual development.
With the slogan "members of a new race", LIDJ DUB hopes to attract diverse children from all classes and races.
Why the name LIDJ DUB? because the word "Lidj" means child in the Ethiopian language Amharic; and it will be all about the children. Moreover, "Dub" will be the main type of music played.
Help us to "treat the youths right". Please support in any way.
Oneness,
TEAM LIDJ DUB