The United States is sending a team of disaster experts to Ethiopia as an emergency response to the country's worst drought in 50 years.
Nearly 10 million people are at risk of hunger in the country with 400,000 children at risk of malnutrition, NBC News reports.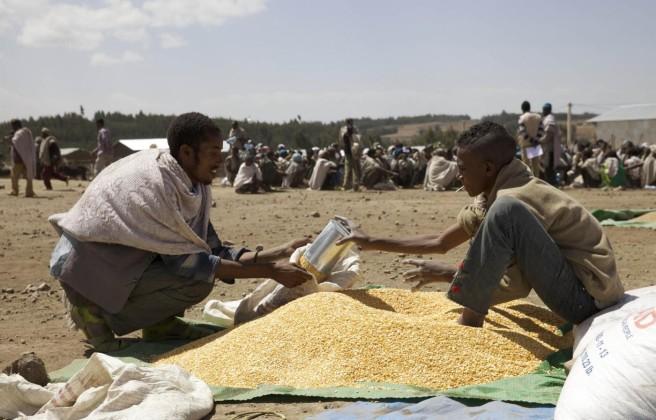 The US Agency of International Development announced on Thursday that the team would provide technical assistance to the Government of Ethiopia and coordinate with humanitarian organizations on the ground to plant new crops, safe drinking water as well as nutrition treatments.
"With the announcement of the DART, we are acting to prevent a major humanitarian crisis and protect Ethiopia's hard-earned development progress," USAID Administrator Gayle Smith said in a statement. "Other donors must also step-up their responses now."
Both Ethiopia's government and the United Nations have requested $1.4 billion to feed 10.2 million Ethiopians, Reuters reports
The US has provided more than $530 million to help assist the crisis since October 2014.
"The worst impacts of this drought still lie ahead," USAID said in a statement. "The scale and severity of this crisis is expected to far outstrip available resources."
Mitiku Kassa, Ethiopia's Disaster Management chief, said that all emergency food supplies could be depleted by the end of next month.
"The difficult stage will come after May 1," he told NBC. "We have to have additional resources to respond to the 10.2 million beneficiaries."
Source: IndependentCo.UK