Former Black Panther Launched An Urban Farm to Give Ex-Prisoners a Fresh Start
As a former chairwoman of the Black Panther Party, Elaine Brown is no stranger to radical ideas. The 72-year-old has been an advocate on behalf of prisoners for many years. And now she's determined to transform a vacant lot in West Oakland, California into a thriving urban farm business that employs former offenders.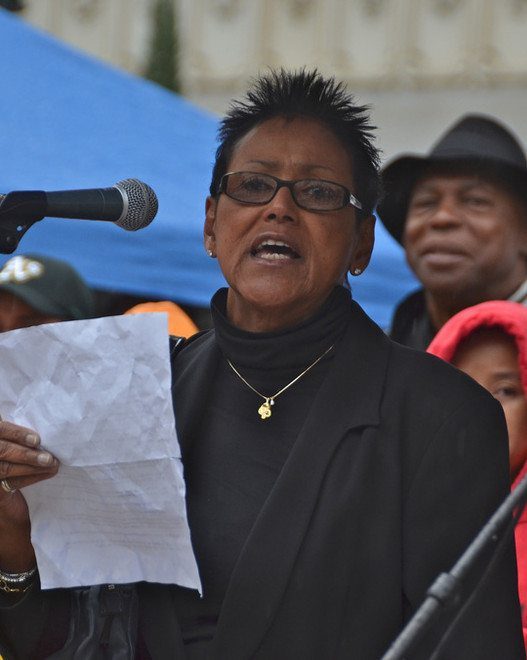 Brown was chairwoman for the Black Panthers from 1974 to 1977, and after more than a 30-years away from the city, moved back to Oakland in 2010.
She first announced her project in October of 2014. The first step of her plan was to establish West Oakland Farms, a for-profit farm whose 40 raised beds are already overflowing with tomatoes, peppers, kale, squash, corn, and other produce.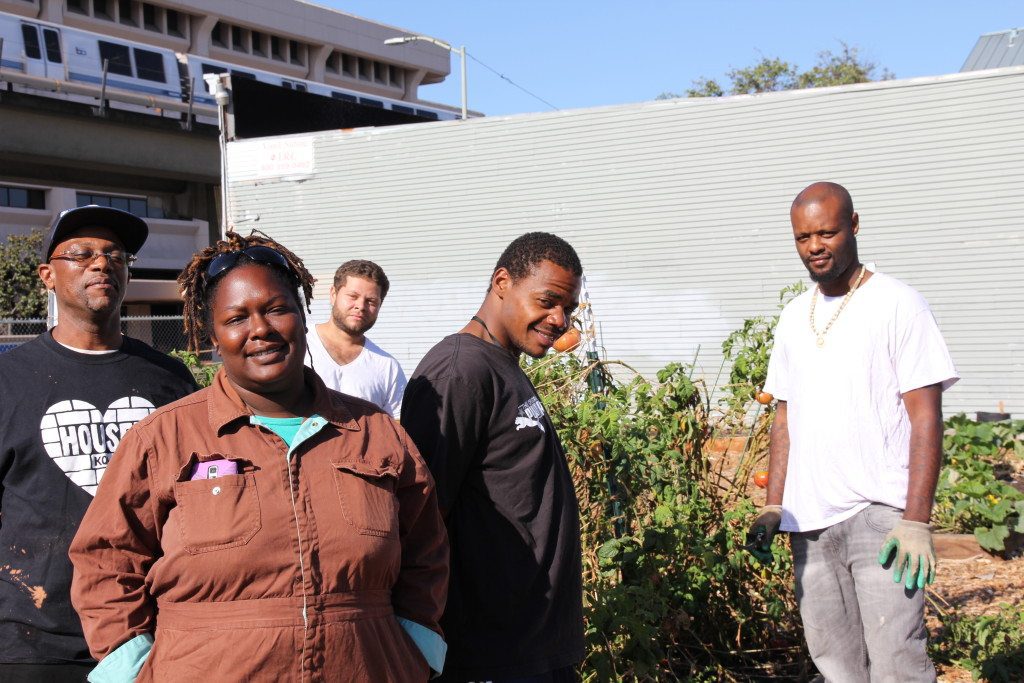 Her plans for the future, include a juice bar, fitness center, grocery store, and tech design space, along with affordable housing on the city-owned property under the umbrella of the nonprofit organization she founded last year, Oakland & the World Enterprises.
"I'm not in the farm business," she told Civil Eats recently. "I'm in the business of creating opportunities for Black men and women who are poor and lack the education, skills, and resources to return to a community that is rapidly gentrifying without economic avenues for them in mind."
A good way to describe it, would be part prisoner re-entry program, part small business startup incubator, and part community hub. West Oakland Farms, functions as a post-prison support program, by giving individuals the chance to find employment. Each worker actually owns a piece of the garden. It's an opportunity many ex-cons couldn't have imagined coming out of prison. The farm, currently employs 10 former inmates on a part-time, rotating basis and pays them $20 an hour. It has also landed its first culinary client contract: Picán Restaurant, an upscale Southern-influenced restaurant in the city's lively Uptown district, and one of the few Black-owned restaurants in the area.
"This is not a panacea, it's a model," she says. "People come out of the joint with nothing to do and $200 in their pocket. Once that money runs out … they'll do anything to survive, including hitting somebody in the head for $20." We have to create positive opportunities for these people to return to the community."
Source: BlackMainStreet