Timeline 1963: April 11-13 – The Coral Gardens Bad Friday Massacre of Rastafari
Loading advertisement...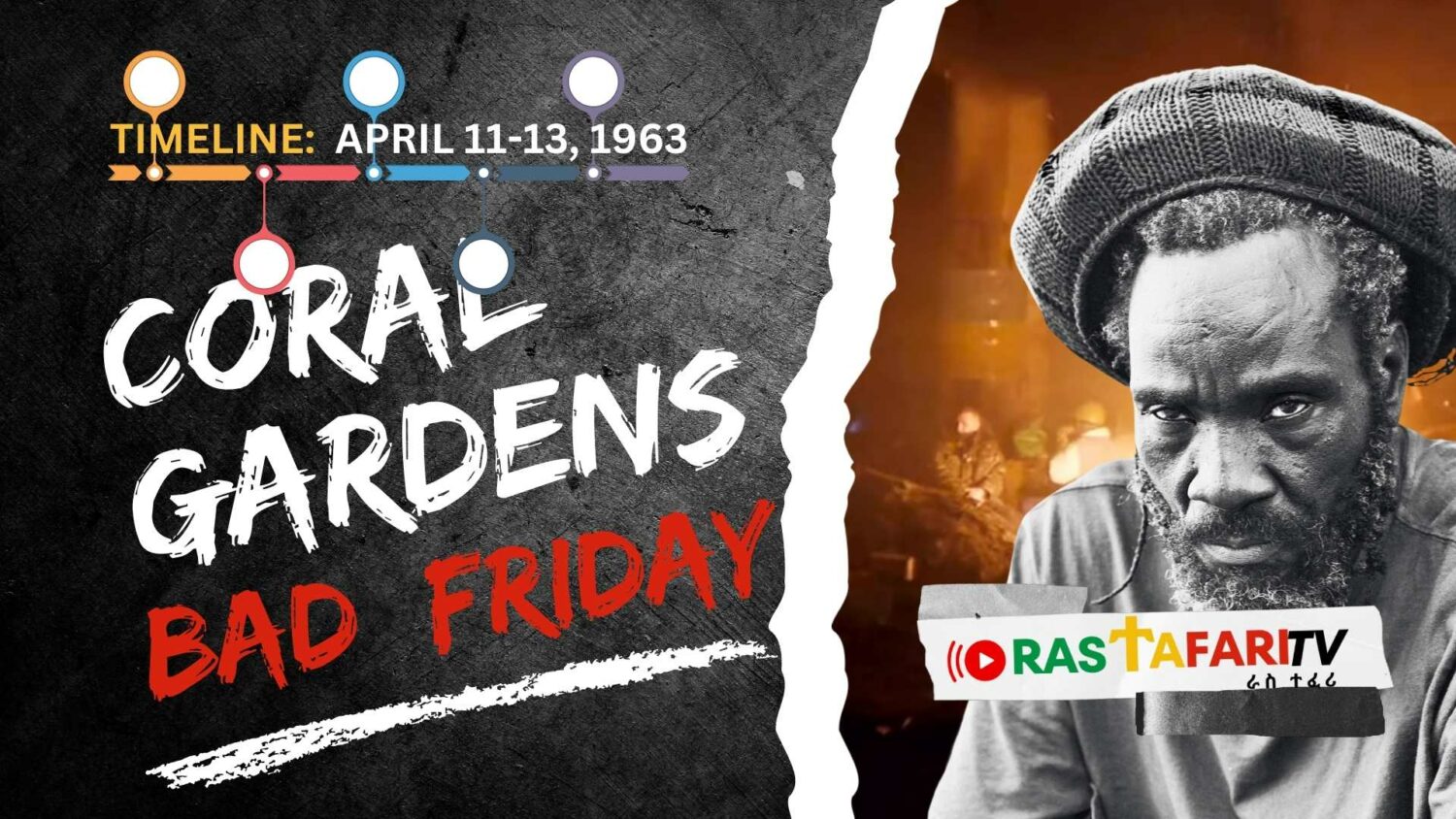 Up next
Empress Menen Asfaw Birth & Contributions to Ethiopia & The World
Cancel
I Like This
Unlike
Like
Please Login to Vote
I Dislike This
Un-Dislike
Dislike
Please Login to Vote
Timeline 1963: April 11-13 – The Coral Gardens Bad Friday Massacre of Rastafari
TIMELINE: APRIL 11-13, 1963
The Coral Gardens Incident in Jamaica is a dark chapter in the history of the Caribbean island. It was an event that marked the beginning of a violent period in Jamaica's history and revealed the deep-rooted tensions between the country's government and its Rastafari community. The incident occurred in 1963, but its impact is still being felt today, almost six decades later.
The Coral Gardens Incident was sparked by a dispute between a group of Rastafari and the Jamaican police. The Rastafari, who were a marginalized community in Jamaica, had been the victims of police brutality for years. In April 1963, a group of Rastafari were arrested for smoking marijuana, which is a sacrament in the faith. They were then brutally beaten and tortured by the police.
In response to this injustice, a group of Rastafari decided to take matters into their own hands. They attacked a gas station in Coral Gardens and set it on fire. This act of violence triggered a massive crackdown by the Jamaican government, which declared a state of emergency and sent in the military to quell the unrest.
The aftermath of the Coral Gardens Incident was devastating for the Rastafari community. Hundreds of Rastafari were rounded up and detained without trial. They were subjected to beatings, torture, and other forms of abuse. Many of them were forced to shave their locs, which are a symbol of the faith and were stripped of their clothing and possessions.
The Coral Gardens Incident also had a lasting impact on Jamaica's political and social landscape. It exposed the deep-seated prejudice and discrimination that the Rastafari community faced and sparked a movement for Rastafari rights. The incident also led to the formation of the first Rastafari political party in Jamaica, which aimed to challenge the government's policies and fight for equal rights and representation.
Today, the Coral Gardens Incident is a reminder of the ongoing struggle for social justice and human rights in Jamaica and around the world. It is a testament to the power of community and the need to stand up against oppression and discrimination. As we remember the events of that fateful day in 1963, we must also commit ourselves to work toward a more just and equitable society, where all people are treated with dignity and respect.