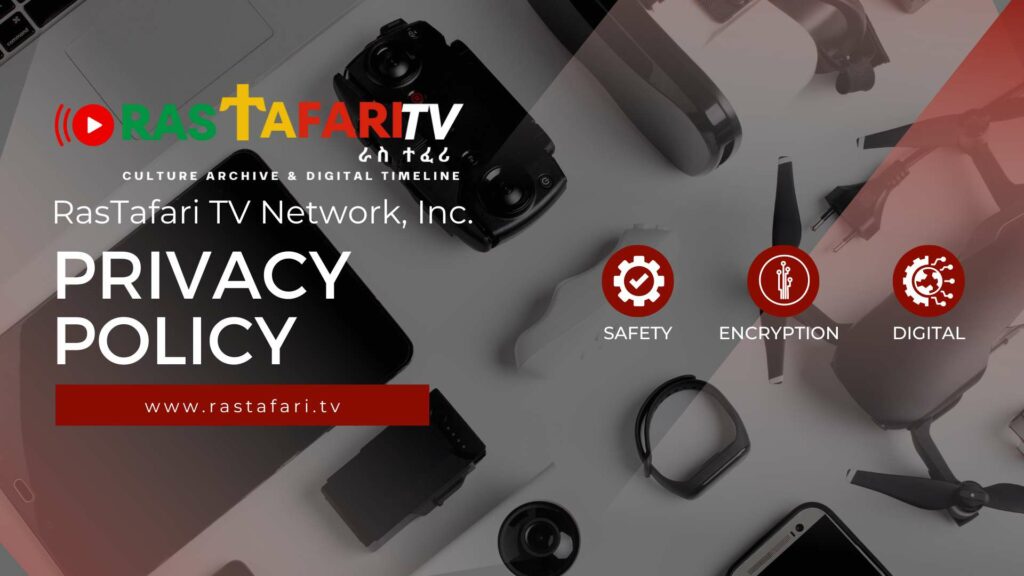 Privacy Policy for Rastafari TV Network, Inc.
At Rastafari TV Network, Inc., we are committed to protecting the privacy of our users and members. This Privacy Policy outlines the type of information we collect, how we use it, and how we protect it. By using our website and services, you agree to this Privacy Policy.
Information We Collect
We collect two types of information from our users: personal information and non-personal information. Personal information is information that identifies you personally, such as your name, email address, and phone number. Non-personal information is information that does not identify you personally, such as your IP address, browser type, and the pages you visit on our website.
How We Use Your Information
We use your personal information to provide you with our services, such as sending you newsletters, updates, and other information related to Rastafari TV Network. We may also use your personal information to respond to your inquiries, troubleshoot issues, and improve our services.
We do not sell your personal information to third parties. We may share your personal information with third-party service providers who help us provide our services, but we require these service providers to keep your information confidential and secure.
We may use non-personal information to improve our website and services, as well as for marketing and research purposes.
Non-Compete and Non-Disclosure Agreement
All members of our Rastafari TV community are governed by a mandatory non-compete and non-disclosure agreement among all parties. This agreement ensures that our community members will not compete with Rastafari TV Network, Inc. or disclose any confidential information to third parties.
Security
We take the security of your information seriously and use reasonable measures to protect it from unauthorized access, disclosure, alteration, or destruction. However, no security system is perfect, and we cannot guarantee the security of your information.
Changes to This Privacy Policy
We may update this Privacy Policy from time to time. We will notify you of any changes by posting the updated Privacy Policy on our website.
Contact Us
If you have any questions about this Privacy Policy, please contact us at privacy@3.224.94.255.