The Amazing Victoria Falls, Zimbabwe
Victoria Falls, Zimbabwe is the largest waterfall in the world based on the width of 1.7 km (1 mile) and height of 108 meters (360 feet). It is literally a wall of water! Experiencing Victoria Falls will leave you gasping for superlatives.The Victoria Falls is roughly twice the height of North America's Niagara Falls and well over twice the width. The native name is Mosi oa Tunya or "smoke that thunders." The first European to discover this waterfall was an adventurous missionary and explorer named David Livingstone who chanced upon this natural phenomenon in 1855 (and almost tumbled over the edge of it). Struck by its unbelievable size and power Livingstone named them the Victoria Falls (after his English Queen Victoria).
Surely this phenomenal spectacle was created by supernatural or Godly design, you might ask yourself. But, it is not easy to be coldly scientific and objective about Victoria Falls. Because, as massive as it is, it has an equally massive effect on one's deepest feelings and emotions. As David Livingstone wrote in his diary – 'THIS INDEED IS A SIGHT FOR ANGELS'. If you have the opportunity to see Victoria Falls count yourself one of the most privileged people on this planet.
Despite its worldwide fame and popularity it ranks as one of the world's most unspoilt and undeveloped tourist destinations. Zimbabwe's Department of National Parks and Wildlife Management has kept the falls, the rainforest and the river upstream much as they were when Livingstone made his discovery over 150 years ago. Today, a memorial of David Livingstone stands as a larger than life bronze statue on the Zimbabwean side of the river looking across to the island on the very edge of the falls where he first glimpsed them.
The Victoria Falls bridge 
The Victoria Falls bridge is shared by Zimbabwe and Zambia. It carries a road, railway and footway. The Victoria Falls Bridge crosses the Zambezi River just below the Victoria Falls and is built over the Second Gorge of the falls. As the river is the border between Zimbabwe and Zambia, the bridge links the two countries and has border posts on the approaches to both ends, at the towns of Victoria Falls, Zimbabwe and Livingstone, Zambia.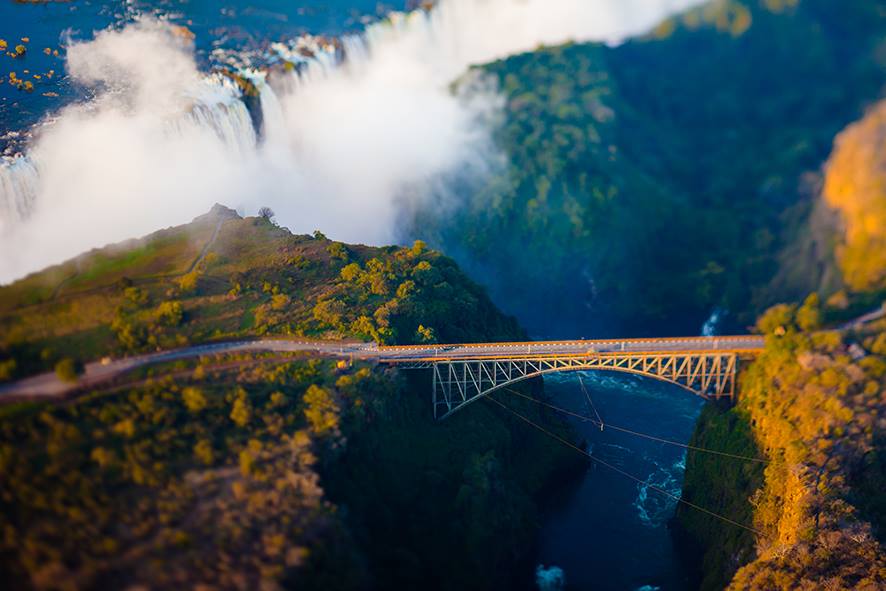 (Featured Photo Credit: Programme régional pour l'Afrique)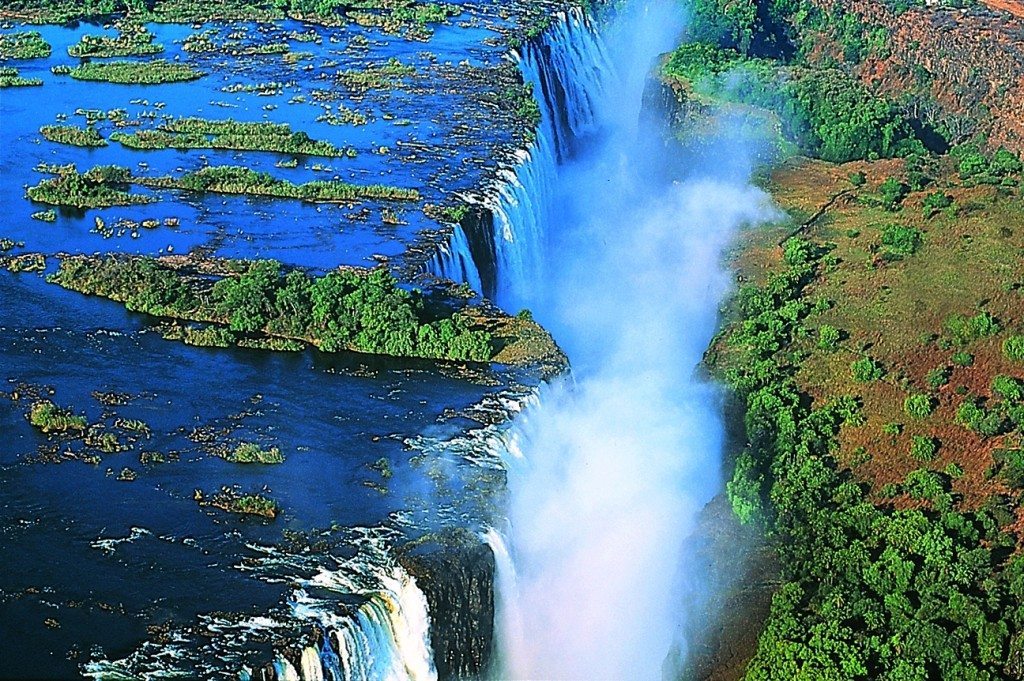 (Photo Credit:www.fraeteo.it)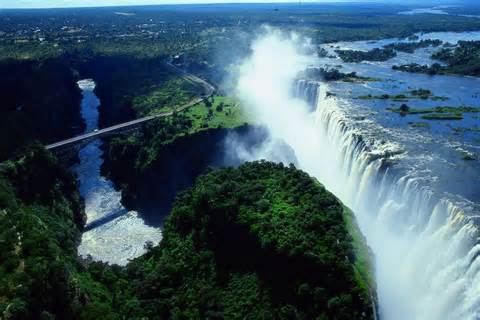 (Photo Credit:www.fraeteo.it)