Savor the Caribbean Flavor Nov 11, 2019, 17th Annual Grace Jamaican Jerk Festival, Sunrise, FL
SUNRISE, FL. September 30, 2018—Organizers of the Grace Jamaican Jerk Festival are cooking up a delectable day of family fun, fantastic food, and non-stop entertainment for thousands of attendees who will descend on Markham Park, Sunrise this Veteran's Day, Sunday, November 11. Festivalgoers will have a chance to immerse themselves in authentic Caribbean culture, sample the bold and spicy cuisine, experience top-notch performances, and so much more.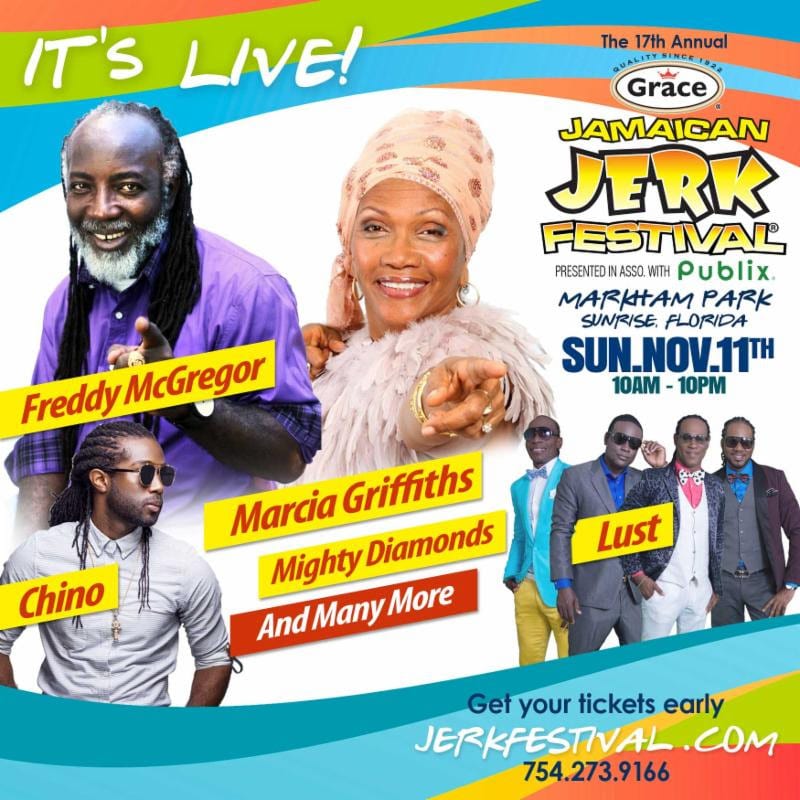 Eddy Edwards, the festival's CEO, is looking forward to their 17th annual installment and is inviting everyone to come out and "savor the island flavor" at South Florida's premier Caribbean food event. "We are excited about the improvements and additions to this year's festival because our goal is always to deliver an enjoyable and satisfying patron experience and to exceed all expectations," he says.
With over 25 food vendors serving up flavorful favorites like jerk pork and jerk chicken, mouthwatering delicacies such as jerk conch and jerk lobster, and the famous jerk ice cream, there'll be something on the menu to please every palate at this event, which has become a prominent fixture in South Florida's festival landscape.

Fans will come for their favorite festival features like the Publix Culinary Pavilion, where cooking chops are tested in fierce competitions and top chefs offer exciting cooking demos; the Western Union Stage, which showcases Caribbean culture through performance art; and the Main Stage, which will this year showcase top-tier gospel artists earlier in the day, and reggae legends including Marcia Griffiths and Freddie McGregor who will bring the night to a close with electrifying performances.
In addition to old favorites, patrons can expect to enjoy some new attractions such as a farmer's market, where they can purchase fresh, authentic produce from Jamaica! Event organizers partnered with Farm Up to offer this feature and proceeds will go to farmers on the island. Another exciting component will be a culinary museum, where you can learn about the famous jerk—how it all started and how it has evolved over time.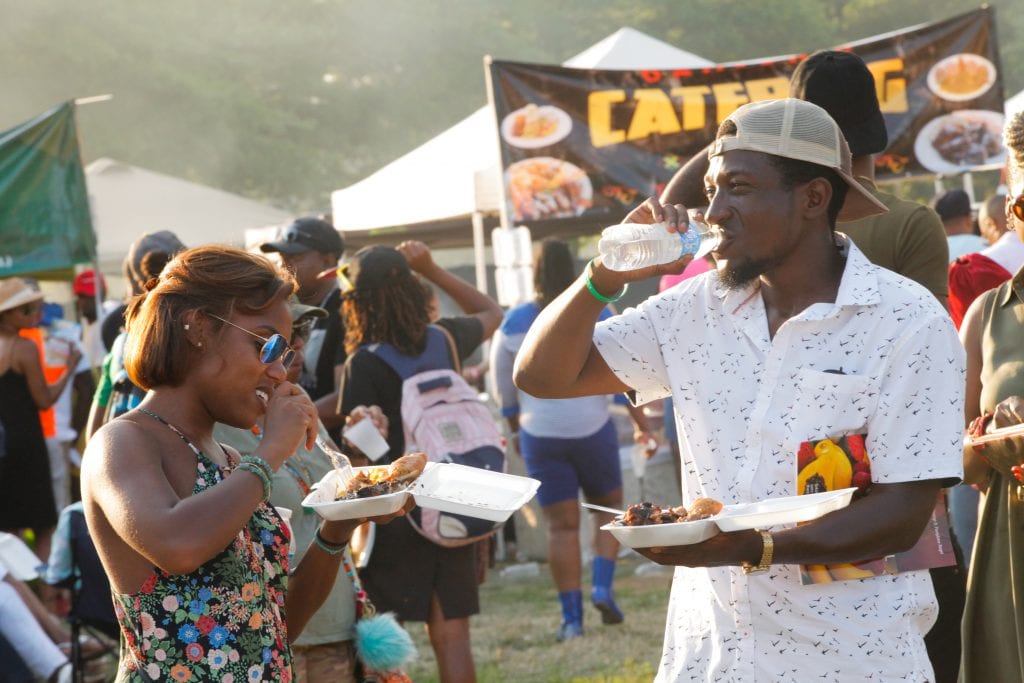 Of course, the kids are always covered with exciting rides and fun things to do in the Kidz Zone. Millennials and the young-at-heart can get their adrenaline going at the Party Pavilion Hot Zone, which will feature top DJs on the ones and twos, spinning the latest hits as well as classic reggae, dancehall, and soca.
For those looking to indulge in a more exclusive experience, VIP Vibe offers the best of everything—including a prime viewing area in front of the main stage, elegant décor, delectable gourmet tapas, unlimited drinks, a full bar, and VIP parking.
Edwards is encouraging everyone to "get your tickets early and come out and enjoy this cultural and culinary feast; bring your friends, neighbors, and your entire family." For general admission, kids 10 and younger are free!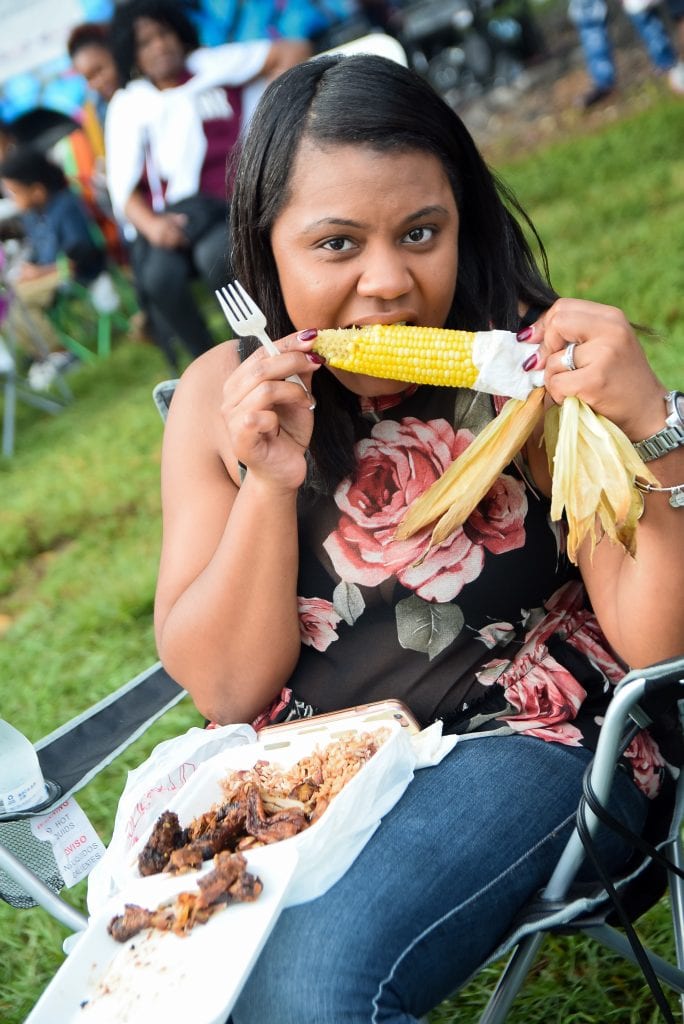 Tickets are now on sale at the festival's official website www.JerkFestival.com and are also be available at retail outlets in Miami-Dade, Broward and Palm Beach counties.

The 17th Annual Grace Jamaican Jerk Festival is presented by Jamaican Jerk Festival USA, Inc. in association with Partners for Youth Foundation. Sponsors are Grace Foods, Publix Supermarkets, Western Union, The Jamaica Tourist Board, Greater Ft. Lauderdale Visitors & Conventions Bureau, WAVS 1170, National Weekly and VP Records.