Repatriating to Ghana-Dr. Samori Camara's Journey
I am pleased to introduce you to Dr. Samori Camara. Dr. Camara is a scholar, educator, historian, and advocate for Afrikan-centered education. He recently repatriated to Ghana, a country in West Afrika. He has been in the country for about 8 months and is adjusting to life in Afrika with his family.
The following interview details his experiences in his own words:
Why did you repatriate to Ghana?
For a number of years, I knew I wanted to move to Afrika. As a college professor, every semester, every class one of my students would ask, "if you are so into this Black, Afrikan stuff, why don't you move to Afrika"?
Each time I would make an excuse about not wanting to leave them behind. I would say, "I'm like Harriet. I want to free you as well". After a while, the excuses began to ring hollow.
Luckily, I had the opportunity to take students to Ghana for an "alternative spring break" in 2013 and 2014. It was my first time on the continent and it was a great experience. When I learned that we wouldn't be traveling to Ghana in 2015 because of the Ebola scare, I said I would visit on my own in March of 2015.
In the meantime, I read a book that raised a big question: "if you look back on your life thirty years from now, what would be the thing you'd be most disappointed you didn't do"? Living in Afrika was the first thing that came to mind.
So instead of buying my ticket for March, I bought my ticket for August and vowed to live in Afrika for a long time.
How has your family's experience in Ghana been so far?
My daughter has adjusted well. She's not hard to please and has been a trooper even in the mist of power outages.
She's such an outgoing person. She makes friends rapidly and that has certainly helped with her transition. She already knew she was an Afrikan before she came. Now, it is cemented in her mind. When I ask her what she likes most about living in Ghana, she says, "I love all the Afrikan people, baba."
How do the Ghanaian people receive you as an African American repatriating back to the motherland?
I have been received well. I think my desire and willingness to learn the language has made the most difference. Sure, I'm seen as "money bags" to many, but that's understandable. A plane ticket is more than what most folks will make in a number of years.
It also helps that I'm creating jobs for folks as well.
The reality is that you get what you put out. I'm outgoing. I love people. In turn, I find that love reciprocated. If I had a rude and dismissive attitude, I'm sure I'd find that too.
Have you had the opportunity to examine Ghana's educational system? If yes, how does it compare to the American educational system?
From what I have seen, Ghana's educational system is a hold over from the colonial age. Students learn very little about themselves or Afrika. They are required to take foreign tests to prove their knowledge and teachers are poorly trained.
At many schools, you'll see a sign that says, "speaking in vernacular is prohibited." The miseducation is rampant.
Has living in Ghana changed your philosophy of Afrocentric education?
It hasn't changed my philosophy, but I have had a lot of time to reflect on my practices and continue to refine my philosophy. I have always been an advocate of reviving the core of traditional Afrikan education. Those elements include character building, apprenticeship, learning by doing, tapping into the passion and purpose of the student, and developing a strong Afrikan identity.
Unfortunately, you won't find much Afrikan-centered education here in Ghana. Everything is British curriculum or Montessori.
Do you plan to advocate for homeschooling in Ghana to locals or expats? Why or why not?
Absolutely. Homeschooling remains the only way we can educate our children for liberation. Everything else is miseducation. An education that we memorize for the test and quickly forget. I think that it's time we stop putting our young warriors through this bogus system which only produces surrogate carriers of European ideas.
This culture of birthing children only to give them over to someone else to raise must be abolished. We are the first teachers.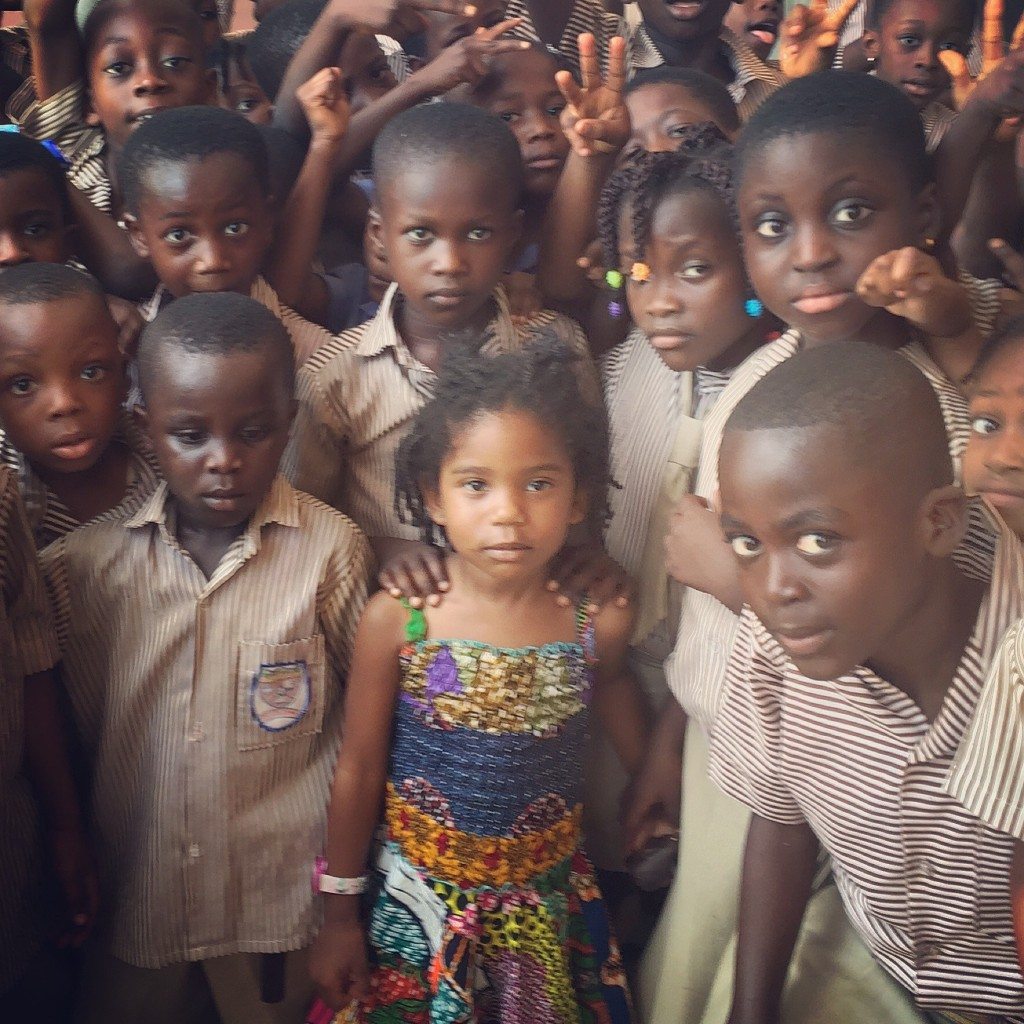 What are your plans for Kamali Academy while you are living abroad?
Kamali will still run online. We will continue to provide inspiration, guidance, and resources for those willing to take the liberating journey into homeschooling.
How can people access your educational resources?
Folks can find us at:
Do you have any last words?
Remember, Afrikan wisdom teaches us that "a bird sitting in a tree is not afraid of the branch breaking because her faith is not in the branch but in her wings." Whether it is homeschooling or repatriation, know that we have everything we need to succeed already within us.
Source:  Natural Homeschooling