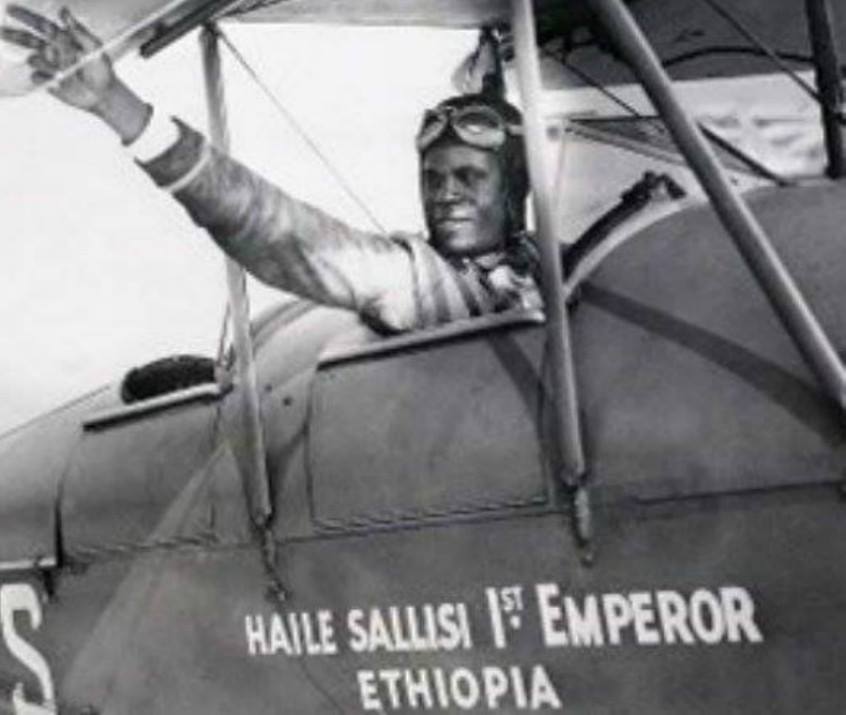 QUICK FACTS | Hubert Fauntleroy Julian "The Black Eagle"
Hubert Fauntleroy Julian, nicknamed the Black Eagle, was born in Trinidad on January 5th, 1897.  He subsequently took flying lessons from Air Service, Inc., and purchased a plane to fly to Africa. After flying to Roosevelt airfield, when he attempted to depart in July 1924, the plane crashed and burned. He survived and spent the next month in a Long Island hospital. In 1929, he did succeed in a Trans-Atlantic flight two years later than Charles Lindberg.
In 1930 after flying to Ethiopia, Emperor Haile Selassie granted him Ethiopian citizenship and made him a Colonel. One year later, in 1931, he became the first black man to fly coast to coast over the American continent and also broke the world record for endurance flying with a non-stop non-refueling flight of 84 hours and 33 minutes.
"When I arrived in Ethiopia the King-Haile Selassie the 1st. was glad to see me. … I took off with a French pilot. . . . We climbed to 5,000 ft. as 50,000 people cheered, and then I jumped out and tugged open my parachute. … I floated down to within 40 ft. of the King, who incidentally is the greatest of all modern rulers. . . . He rushed up and pinned the highest medal given in that country on my breast, made me a colonel and the leader of his air force—and here I am!"…Hubert Fauntleroy Julian "The Black Eagle"