Levi Roots UK Caribbean Smoke House RASTA'urant
It's a RASTA'URANT…not a restaurant!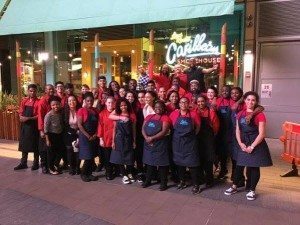 In the words of Levi Roots "Finally, we did it! The Caribbean Smoke House is here. Situated in Westfield shopping centre in Stratford city East London, one of the largest shopping malls in Europe, thats where we are, big, bad and bold and full of sunshine.
I had been promising you all that I was working on something big for you and here it is, done and ready and ah fi we ting dis!. This is all about the food, the food is king, not the bar or the amount of rum you can drink, this is all about fulling your belly with the most deliciously gorgeous flavors dripping with my secret sauces straight from the burning wood fire caramelized to your spicifics, wether your a meat eater, I got the best Corn fed, free range Halal Chicken in the business, Racks of Lamb and Beef all smoked and juicy on the bone, or maybe your a veggie/Vegan or even an ITALIST for all the Rasses and Empresses I haven't left you out, yu done kno, I got you covered, a whole heap of Fish too with the head on or off cooked down with Okra and Pumpkin with Festival same way like how you get it at Helshire beach! Curry Goat, lowdahmercy don't even bother talk!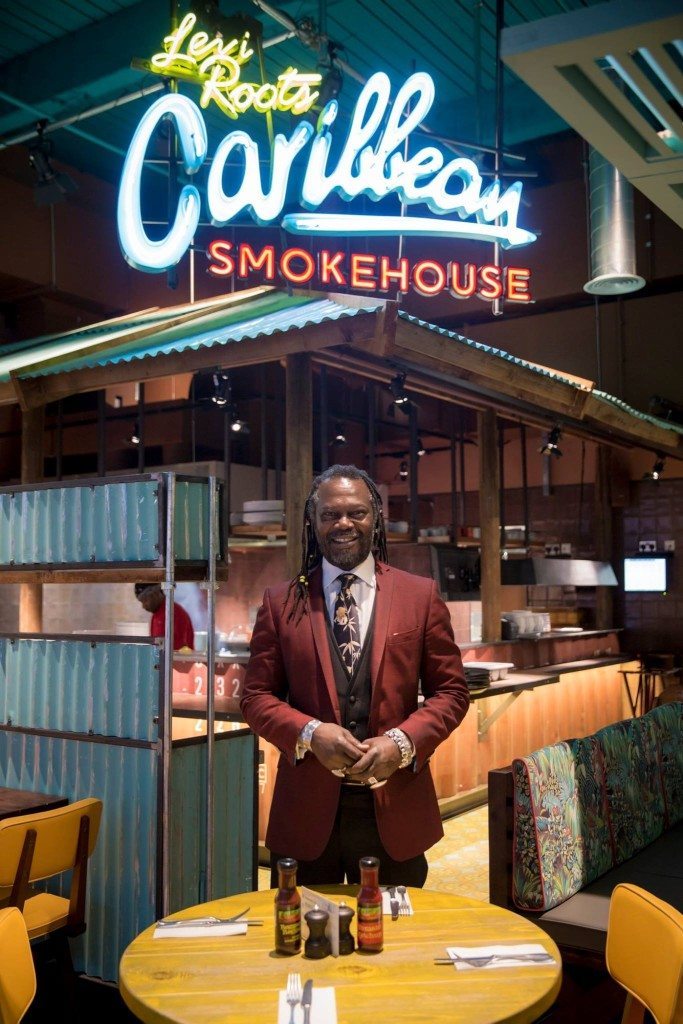 Children menu? oh gosh man, trust me, all about the original ting…Also if you remember I had asked for your help to sort my staff of Chefs and waiters a few weeks ago, and you really came through for me, again, so check the photo below and see the team, all hand picked by me and from your recommendations too to represent my grand mother's legacy, God bless her Miss Miriam Small. THE PLACE SELL OOOOFFF too! Thanks for all your help and encouragements, can't wait to see you all at the Smokehouse…and remember it's not a restaurant it's a…..! "
More love LR