Leon Anthony- Growing Up EP – A Journey of Transformation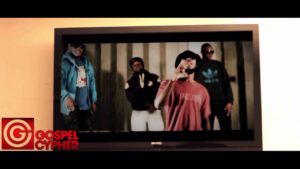 Leon Anthony formerly known by his alias Tempo became popular in South London (Thornton Heath) through his love for graffiti. Tempo as he was known at the time changed his life from being involved in petty crimes to using his creative talent to better himself and those around him.
Getting married was one of the blessings he and his wife was able toreceive after the transformational process.  He has recently released an EP 'Growing Up' which once purchased will also provide a documentary on his journey.
The money raised will go towards Leon and Cherrelles charity 'sow a seed'. Based in Ghana.