2017 Jan. 16, RTV + JAHJAH 2nd Annual Free Health Fair, Haile Selassie I High
Loading advertisement...
Up next
Leon Anthony- Growing Up EP – A Journey of Transformation
Cancel
I Like This
Unlike
Like
Please Login to Vote
I Dislike This
Un-Dislike
Dislike
Please Login to Vote
2017 Jan. 16, RTV + JAHJAH 2nd Annual Free Health Fair, Haile Selassie I High
On Ethiopian New Year September 11, 2014 during our official launch in Jamaica, Rastafari TV Network (RTV) announced our commitment to support and serve the Haile Selassie I High School, opened on September 9, 1969 as a gift from H.I.M. Emperor Haile Selassie I of Ethiopia, subsequent to his visit to Jamaica in 1966.  Since inception, the school has advanced several of Jamaica's finest graduates—with which we are pleased. We also recognize that today, there are opportunities to assist students as well as the surrounding community.  Holding to our promise at our last meeting January 2016 with school officials, PTA and community leaders, an agreement to adapt our Ecology, Agriculture, Trade Mission (E.A.T.), to help eradicate poverty and end hunger. (read more about E.A.T.).  We look forward to partnering with all good souls to join in this community beautification and development Mission.
 
We're on a mission to provide an
organic garden for every school!
To continue of support and further demonstrate RasTafari TV Network's commitment to the students, school and community, we will sponsor or second annual free health fair at the school on Monday, January 16, 2017.  This health fair will provide resources and health screenings as part of an ongoing collaborative partnership with Jamaicans Abroad Helping Jamaicans At Home (JAH JAH) Foundation.  JAH JAH Foundation is a New Jersey based nonprofit organization, founded in March 2011. The Foundation is also registered in Jamaica and works stringently to help improve the quality of healthcare that is delivered at public hospitals and health centers in Jamaica. JAH JAH Foundation implements an annual medical mission; brining several doctors and health care professionals to provide these services. As such, the health fair will be included in the Foundation's "Mission for Change 2017."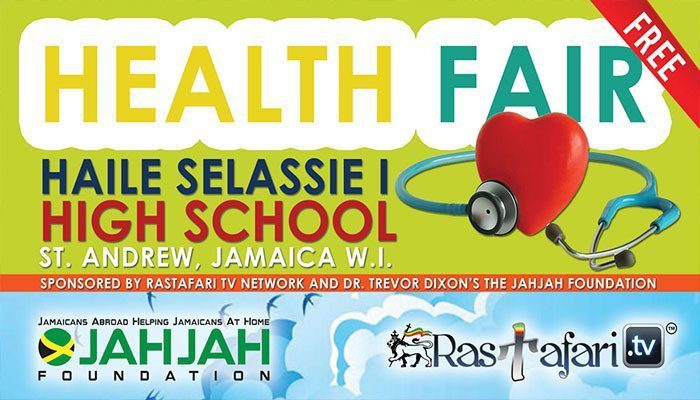 To ensure ongoing support and sustainability, we are mobilizing a ground crew and environmental club to watch over and help the farm grow.  We've created a transparent, crowd funding arena where supporters can view all causes and donate to each one.   Coming soon, we will open a unique, Fair Trade Gift Shop where donors can choose their perfect artistic gift and apparel inspired by the Kingdom of Zion.  Each gift redemption lead us one step closer to our youth experiencing the joy and green economics of gardens for all schools mission.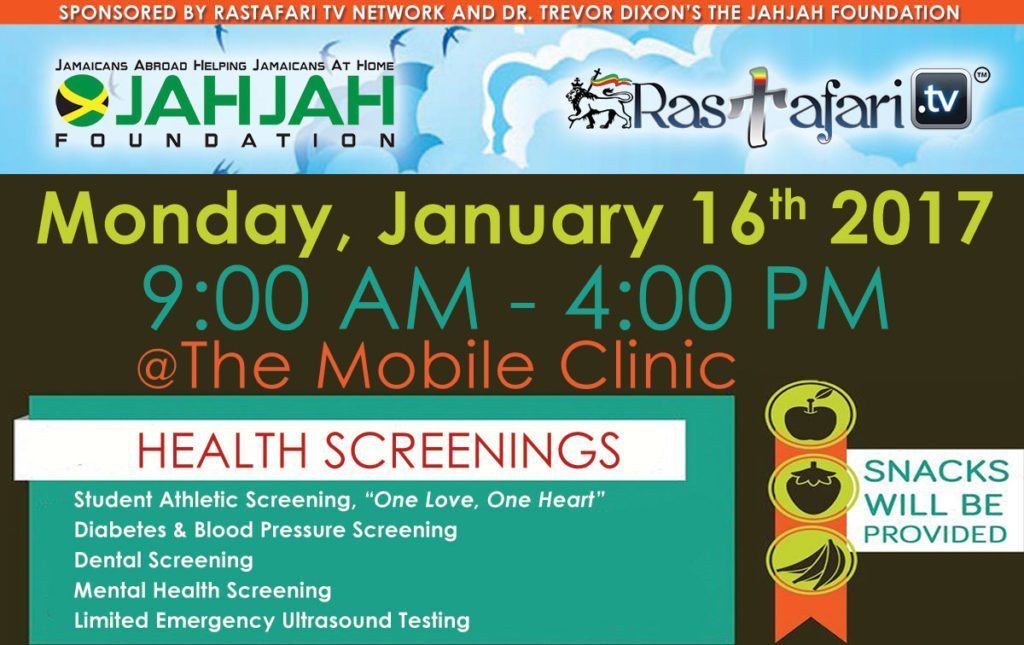 We are calling upon the help of family, friends and alumni to volunteer provide scholarships; to repair, green and beautify the school to positively impact the surrounding Payne Ave community. In addition to aforementioned Health Fair, we would like to explore: a farm to table organic garden project that creates healthy meals for the students; the development of a media center in the future where we can wisely use technology to help bridge the gap between cultures at home and where young talents and entrepreneurs can meet, be mentored and work on Digital Projects together. We are prepared to organize and implement these items with your permissions at no costs to the school, students and community.
We look forward to a successful mission and welcome any questions you may have.
———————
About RasTafari TV Network:
Rastafari.Tv comes to fruition through multi-generational and efforts across various disciplines.  Led by Fan'aye SunLight-Selassie, mother of five and entrepreneur- owner of Sitemedia.us, the design and development of this dynamic platform served as a family project to impress the importance of corporate social responsibility and volunteerism upon her children.   With little resources readily available to pay for graphic design, coding and development, Fan'aye tapped into the human capital available- her children.  She approached their engagement as a part of legacy building with intention of increasing their entrepreneurial knowledge and skill development.  Over the course of five years, she worked with her children across academic disciplines; focusing  on Science and Technology- critical components of the widely discussed STEM fields. .
The children, researched eco-agricultural resources and even implemented them in their backyard organic garden during the project as part of increasing their knowledge of and interest in science.  By teaching them elements of on-line design, coding and development, the children aged 20, 16, 15, 13 year old twins, received hands-on experiences in technology planning, design and implementation.  Their reading, critical thinking and analytic skills expanded as part of their responsibilities for researching, selecting and archiving content for the site.