JA Maroon State, Republic of Kasambu Open Appeal to Pres. Obama
Dear President Obama!
May this letter find you and family in the best of health and vigor. May it find you with that consciousness of our great ancestors that is so much demanded of your massive responsibility. We hereby record our deep-felt admiration for the dignity displayed by Michelle in her role as wife, mother and First Lady.
I am Dr. E. Christina Sinclair-Andersen, PhD, MSW, DCH. I am a great-great-great grandniece of Queen Nanny of the Maroons, a Former Maroon Minister of Foreign Affairs and the current Maroon Secretary of State. In 2013, The African Continent Kingdoms Federation (ACKF) made an historical decision to appoint me as its first restored Crown Ambassador to Jamaica and Caricom. I am also co-publisher of "The Testament of Rastafari…Unlocking the KJV".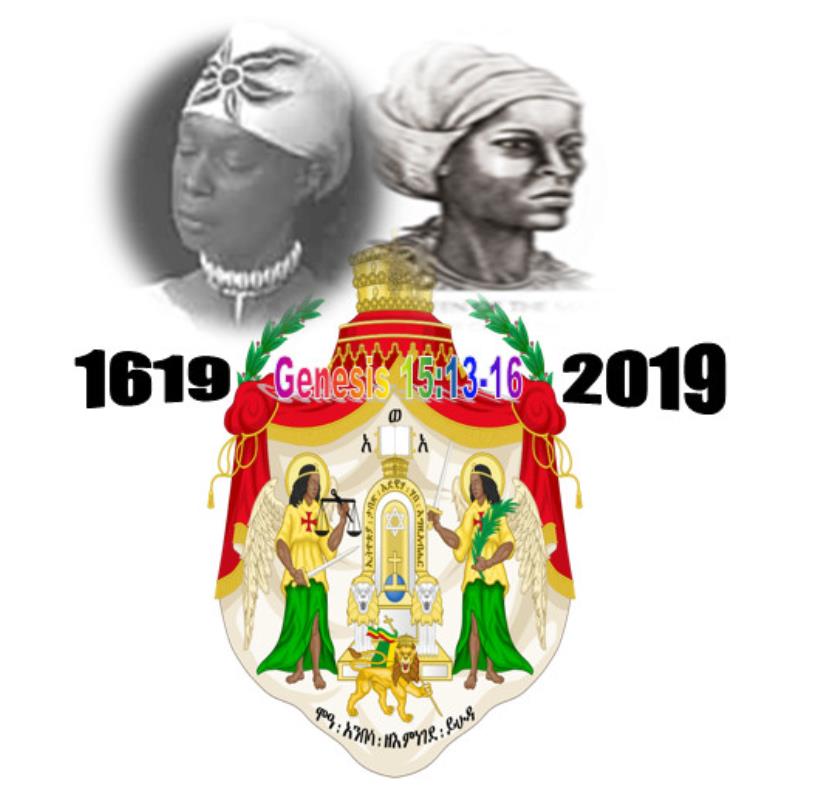 I write on behalf of the sovereign Maroon State in Jamaica, upon hearing the good news of your planned visit to the island on April 9th 2015.
Mr. President, you are the leader of the greatest democracy in the world, and, while there have always been varying levels of discontent around the world with America's foreign policies, none can deny that freedom of speech is most available and manifested in America, notwithstanding its composition of all races of the Earth and its possession of the world's most powerful military.
In truth, we are firm in our belief that your visit to Jamaica at this time of a threatening "War of Armageddon" cannot but be prophetic; and, although we had written to the previous U.S. Ambassador to Jamaica, Mrs. Pamela Bridgewater, in a similar vein more than two years ago, she had completed her term of office shortly afterwards, and, having not received response from the U.S. Ambassador, we therefore take the liberty here to refresh you on the history of the Maroons, relevant and substantive to this appeal to you, our closest racial reflection that we have had for an American president.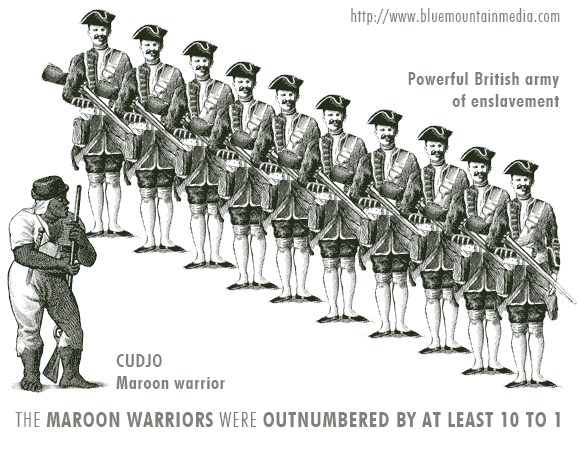 Dear Mr. President, as the leader of the world's most powerful democracy, what can you do to assist release of the shackles off what is, perhaps, the world's smallest, poorest, most compromised and dominated, sovereign State? Our firm, fulfilling faith in this manifestation commands mention. Hebrews 11:32 reads, "And what shall I more say? For the time would fail me to tell of Ged'e-on, and of Ba'rak, and of Sam'son, and of Jeph'tha-e; of David also, and Sam'u-el, and of the prophets". What role will you play, Dear Barack, in the prophetic fulfillment of the restoration of the "lost sheep of Israel"? Matt.15: 24 reads, "But he answered and said, I am not sent but unto the lost sheep of the house of Israel".
The people that are mystically known as the Maroons of Jamaica represent the most ancient people (ancient Ethiopian/Akan) in the Earth!…(Gen. 36 v 27 & 31). Great, Akan kings "ruled the land before Africa had borders". Usain Bolt is most likely our best known son today, but, of all the children best known as great Jamaicans, the vast majority has been of Maroon/African/Akan heritage. Our journey has encompassed Ethiopia, into Egypt, through the Nile Valley, Timbuktu & Mali, into Gangaland, Cape Coast, into Ghana, then through the Middle Passage into chattel slavery. Through this journey, we have consummated all the prophecies of Deut. Ch 28; and, now surely anticipate our fulfillment of Gen.15 v 13-16! We are reminded that the first British slaver to bring our people to America, brought them to James Town, Virginia in 1619; and, that four hundred years later takes us to Year 2019!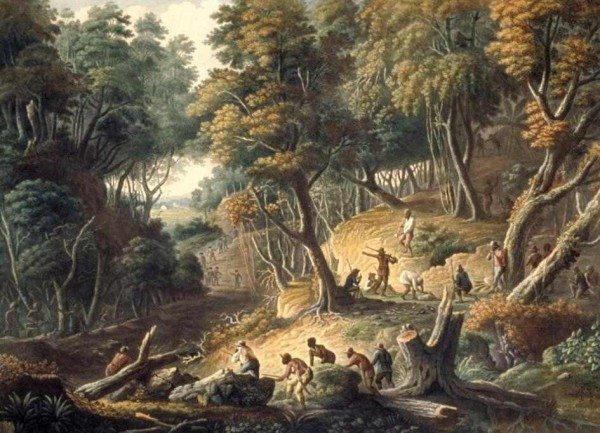 Importantly, some of us, Dear Barack, our "Royal Contingent" headed by Queen Nanny & her five brothers, Priest Accompong, Captain Kojo, Captain Johnny, Captain Kofi and Captain Quako the Scribe, were not 'taken', but came later on a ransom mission as per custom of the time; on their own ships, with great wealth, to pay for and retrieve as many as possible, if not all of our enslaved brothers and sisters.
Mr. President, "Until the Lion has his own Historian, the Hunter remains the Hero". This explains why the history derived from U.S. Peace Core workers placed in Maroon communities, has never presented the real story of how the British interests completely disregarded protocol and proceeded to rob & plunder, murder, scatter, capture, beat & rape! It has never revealed all the gory details pertaining to Jamaica having been the 'seasoning capital' for the most rebellious slaves, before they were 'assigned' to other places in the Diaspora.
But, the hierarchy of our "Royal Ransom Contingent" survived this brutal and shameful ordeal, escaped and established themselves with others in the testy mountains of Jamaica, and, after attacking the sugar plantations relentlessly to free our brothers and sisters, while successfully defending our strongholds against the British troops and local militias for eighty years, their descendants have now come to be known as the "unconquered Maroons". Unconquered, because Britain was forced to surrender, and to sign an unbreakable Blood Treaty in 1739, by which our people were given 250,000 acres of land. Of a truth, Britain, long before that time, by breaching a lease agreement almost from its outset, had practically stolen the entire island from the Maroons that had controlled it after the Spanish had left, and before the "Royal Ransom Contingent" came.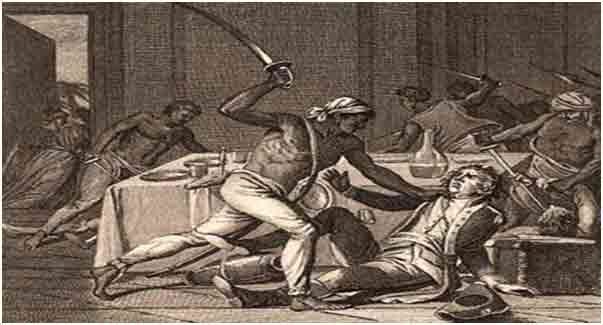 In all of this, Mr. President, it is important to know that no 'Maroon' came though the Middle Passage. Our Spanish capturers had branded African dignity with a byword, as savages and runaway slaves. 'Maroon' is something that happened to a people. Our people, who are today scattered all over Jamaica, number in excess of 90% of the island's population. Indeed, it could justifiably be argued that Jamaica is really owned by its people of African descent; while, our minority population of less than 10% today owns approximately 85% of the Jamaican economy.
The subsequent course of history in pre-independent Jamaica, and the nefarious deeds of the ruling minority of that period are sufficiently documented, including how they drove our brothers and sisters off the sugar estates into the status of squatter forces to live in pens, garrisons and on gully banks to this day; where you will find most of us on your visit, if you would care to. The Jamaican ruling class and/or Government has been in breach of the 1739 Treaty from that time, continuing since Independence in 1962, and, among other things, has been consistently usurping our rights and our land, which is now down to only about 1500 acres!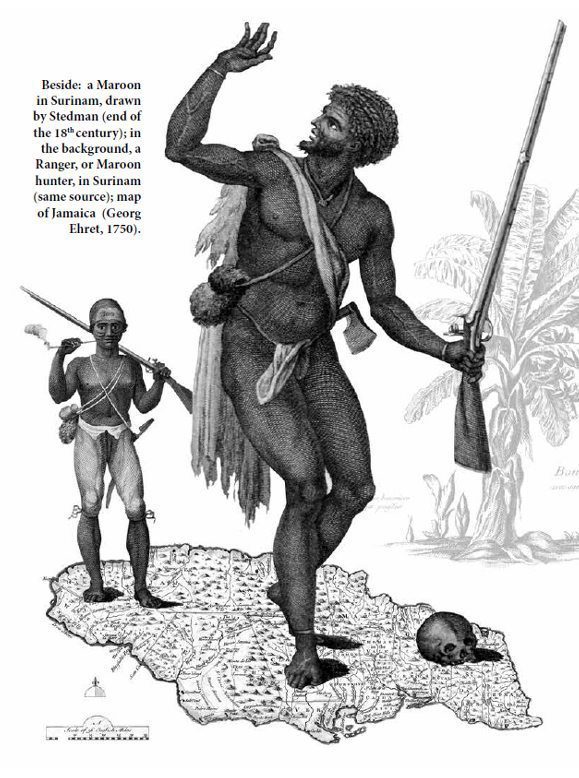 Mr. President, throughout all these atrocious years, the Maroon state apparatus has never been strong enough to make standard response, and to assert our sovereignty and nation. Our people, over time, and through the countless discrepancies ensuing from that of not being given what was rightfully ours in the first place, had almost lost all footing; until, I was requested by my grandmother in Jamaica to leave my comfortable life in the U.S., to take up the appointment of our people's oral history carrier, to assist in warding off the political, psychological and other aggression of the Jamaican Government.
I subsequently left my home, my children and other members of my family in the U.S. seven years ago, and, using my own resources, was able to co-ordinate with Mr. Frank Weston of IMSCO, a U.N. specialized NGO, to have the sovereignty of the Maroons officially recognized by the U.N. This achievement was marked by a relevant special event on Jan. 6, 2011 in Accompong, St. James, representatives of the Jamaican Government being in attendance, where our people enjoyed a wonderful address from U.S. Ambassador Bridgewater, one in which she literally corroborated undeniable facts of our identity and history, and is hereby being reproduced as follows: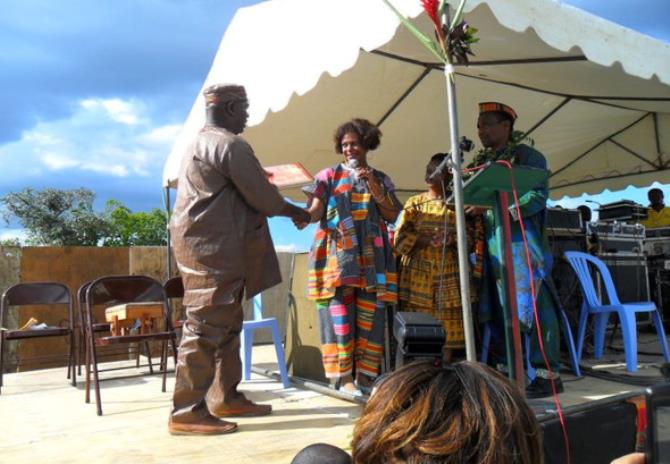 Ambassador Bridgewater celebrates with the Maroons on their 273rd Anniversary
Remarks upon the 273rd Anniversary of the signing of the Maroon Treaty
"Members of the GOJ and diplomatic corps, Colonel Williams, ladies and gentlemen of the Accompong Maroon community, good afternoon.
I am honored to be here with you for this celebration of the 273rd Anniversary of the Signing of the Maroon Peace Treaty. The treaty — which predates the independence the United States of America by 38 years — marks the resistance and resilience of the Maroons and their ability to overcome centuries of hardship.
As a former university professor turned diplomat, I am ever reminded of the importance of history, for history arms me in my current diplomatic duties as it teaches us that events in the lives of individuals and in the courses of nations can, sometimes unexpectedly, resonate years later.
For example, some 20 years ago, I came to Jamaica to serve as a political officer and labor attache as a relatively new Foreign Service Officer. From 2005 to 2008, as a senior diplomat, I served as the United States Ambassador to Ghana. And now I have returned to Jamaica once again – this time as United States Ambassador.
I naturally thought about the ties that joined these two great nations — Ghana and Jamaica, and of course the name of Cudjoe, the leader of the Maroons who negotiated the 1739 peace treaty was named loomed large. "Cudjoe" or Kojo, as is the common name in Ghana and in Togo, is one and one that I heard very frequently during my assignment to Accra. Kojo and other familiar names used for males and females to signify the day of their birth.
My tour in Jamaica like other diplomatic postings, helped prepare me for other assignments. My last posting ambassador in Ghana, afforded me a greater insight into those influences that helped make Cudjoe the leader he became.
In the Encyclopedia of Jamaican Heritage, author Olive Senior tells us that "Captain Cudjoe came of Akan Ashanti warrior stock (as did many of the Maroons) and remains a legendary figure to this day."
During my tour of duty in Ghana, I had the pleasure of traveling frequently to Kumasi, the capital of the Ashanti region and other cities in Ashanti, and often met with members of that nation's Ashanti population. His Majesty Otumfuo Osei Tutu II, the Asantehene and King of the Ashanti people, and I met often at the Mahanya Palace where he received me graciously.
We had many discussions, including how the Ashanti warriors, from whom the Maroons are descended, developed a large and influential empire in West Africa, and the Ashanti kings who fought four wars against their would-be British colonizers, to defend their Ashanti confederacy.
But the Asantehene always held in the forefront the critical importance of the critical role of education and economic empowerment for the people Ghana in order to help undergird the freedoms of an independent nation. In fact, he founded and heads the Otumfuo Foundation for Education and social development.
In Jamaica, history tells us that Jamaican slave owners used the term Kromanti to refer to slaves purchased from the Akan region of present-day Ghana, and to their language.
These Afro-Jamaicans quickly earned the respect of their slave owners who found the Kromanti to be very practiced in the martial arts, for example, after years of successfully fighting British settlers in Africa. Communities such as yours are living reminders of what has come before, and today's event reminds us of what happened 273 years ago. Your Maroon ancestors, like the Ashanti, successfully negotiated a peace treaty with the British government.
Jamaica's Maroon communities preserved much of the African culture of your Akan ancestors, with the Akan region comprising what is present day Ghana, as well as the language, and have become living Jamaican cultural treasures.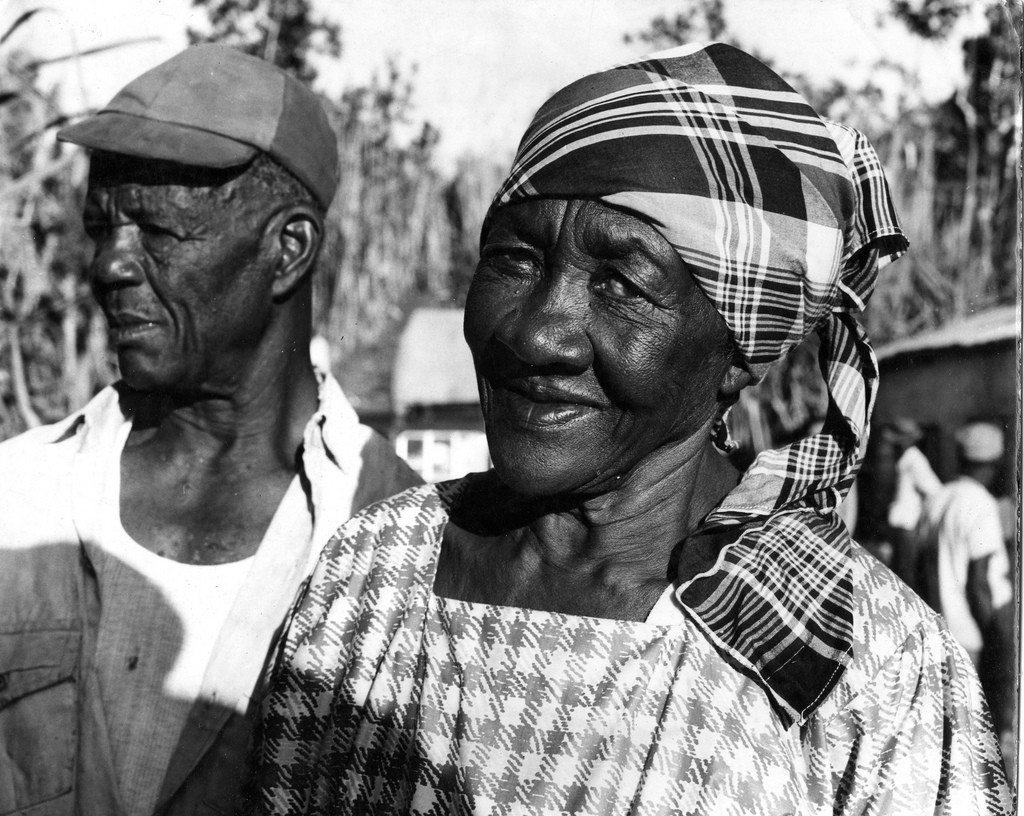 My time in Ghana helped me better understand how your Maroon ancestors, who faced tremendous oppression, were able to resist and prevail against seemingly impossible odds, much as their ancestors did in Ghana.
It was a singular historical moment to witness firsthand the living linkages between Ghanaian Ashanti, and Jamaican Maroons!
Communities that preserve traditions often face challenges in the form of outside influence and pressure to change. I know you are debating these issues today as you balance your need to adapt to the outside world with the desire to preserve your rich cultural heritage.
Finding that balance is something only you and your leaders can do, but as you chart your path, know that the United States underscores the need for all governments to respect the human rights of all citizens, including indigenous and minority populations and others with diverse life styles.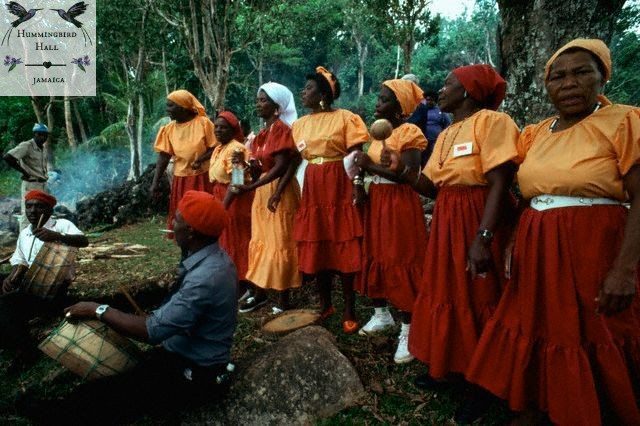 Your proud ancestors fought for much more than just emancipation from physical slavery. As you celebrate their accomplishments today, I hope you will remember that full freedom includes freedom from physical, emotional and economic slavery. Sir Robert Nesta Marley exhorted us long ago to emancipate ourselves from mental slavery, as none but ourselves can free our minds.
Congratulations and best wishes on this very important day, and thank you all for continuing to give me a living history lesson".
Accompong Maroon Head of State Colonel Wiilams, Frank Weston President of UN Specilsed NGO IMSCO and Dr Sincair- Andersen Accompong Maroon Minister of Ferign Affairs
Upon all the foregoing as presented, Mr. President, we now ask the question; "Can a nation be born in a day?"
Isaiah 66 : 8 reads, "Who hath heard such a thing? Who hath seen such things? Shall the earth be made to bring forth in one day? Or shall a nation be born at once? For as soon as Zion travailed, she brought forth her children. Shall I bring to the birth, and not cause to bring forth? saith the Lord. Shall I cause to bring forth, and shut the womb? saith thy God". (NB. A day in prophecy interpretation methodology is most times taken for a literal year).
Today, Mr. President, we strive to realize the Republic of Kasambu; travailing to give birth to a nation whose God is Hailed in the Word, Sound & Power of Rastafari, the Almighty God of Love, Truth, Justice, Righteousness & Peace! A nation whose focus would be TRUTH and reconciliation, to be on good terms with all other nations, reconnecting effectively with our ancestral homeland, Africa, consolidating ties with our brothers in the U.S. and other parts of the Diaspora, establishing those positive relationships that will engender our economical, political, social, moral & psychological development as the model society and economy that we do possess the potential to manifest. "When righteous African people come together, the whole world will come together"….(words of H.I.M. Haile Selassie I)
Having discerned the prophecies of our destiny, the proposed Republic of Kasambu has now identified and is identifying qualified and capable individuals to fill a proper and strategic state apparatus, has produced its new Constitution, a derivation from that written by H.I.M. Haile Selassie I for its mother, Ethiopia; has taken initiative to establish the "Church of Rastafari", and is in firm anticipation of its "New Jerusalem"…. (Rev.21:2).
The positive role in this fulfillment by one Barack Hussein O'Bama, the leader of the world's greatest democracy, may well provide you, Mr. President, with the most treasured piece in a great, eternal legacy.
With love, peace, all due regards & Rastafari blessings!
Email: maroongovernment@gmail.com
Phone: 1(876) 384-9625
Source: Modern Ghana