15 African American Cannabis Entrepreneurs Changing The Industry
Loading advertisement...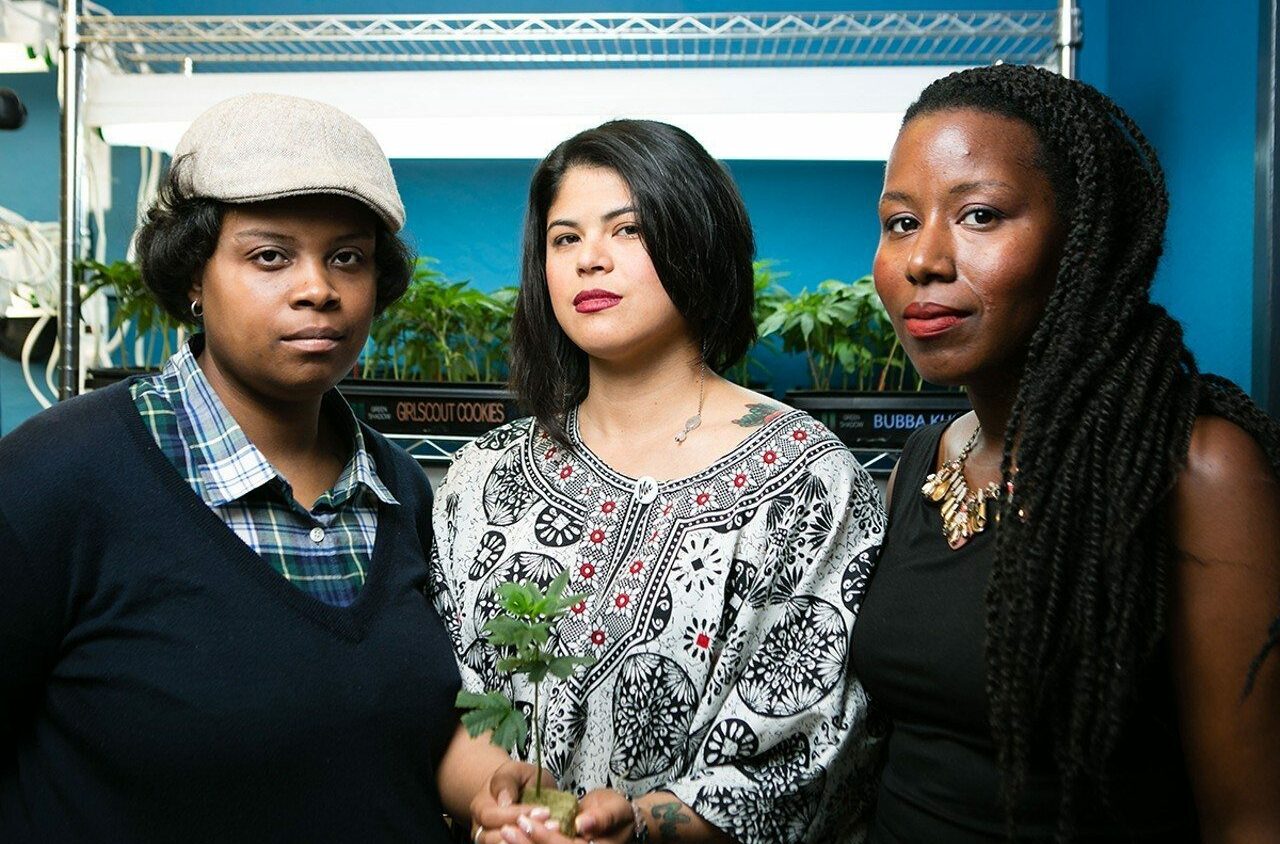 Up next
Ethiopian Prime Minister: Fight Famine, Poverty with Equitable, Broad-Based Growth
Cancel
I Like This
Unlike
Like
Please Login to Vote
I Dislike This
Un-Dislike
Dislike
Please Login to Vote
15 African American Cannabis Entrepreneurs Changing The Industry
It's a great time to be in the exploding legalized cannabis industry. Black Enterprise recently featured a list of up and coming marijuana moguls who are putting down roots in the industry. Some of the names may not be a surprise, but others realize the future is wide open and they're going all-in to chase their entreprenuerial dreams.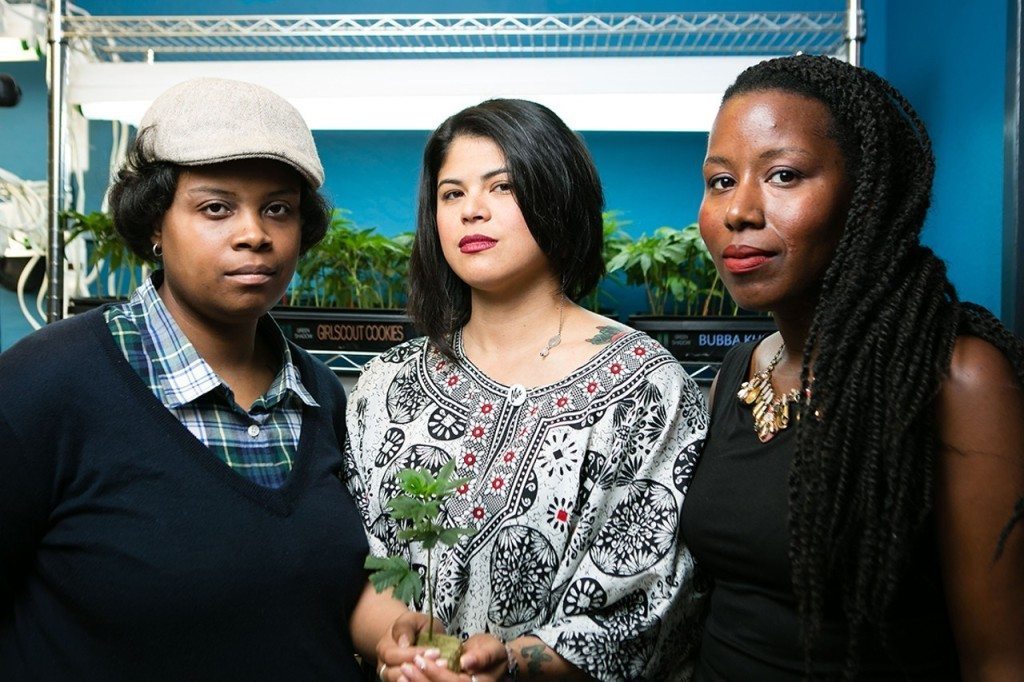 Much has been said about the disporportionate percentage of white business owners to black business owners in the cannabis industry, but it's still early and there's plenty of opportunity for anyone who wants to carve out their piece of the american dream. Here's a few role models who are well on their way:
1. Snoop Dogg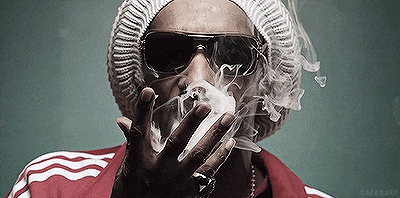 Snoop is everywhere these days. It's like someone cloned him and there's an army of Snoops out there launching products lines, making new tracks in the studio, narrating nature documentaries, doing stoner retreats and performing at live shows. He's not the first musical artist to publicly support cannabis, but he might be the most well known. Snoop is hustling and staking his claim in the fast growing industry.
2. Chef Miguel Trinidad – 99th Floor
Picture a 5-course meal prepared by a chef who could win Top Chef if he had time. New York city's hottest chef is using cannabis oils and canna butter to craft fine dining experiences through his new project, the 99th floor. The dinners are underground and invite only. But don't worry if you don't get invited, 99th Floor has a line of edible products available through select dispensaries in California.
3. & 4. Wanda James and Scott Durrah – Simply Pure Cooking
You may remember Wanda James from President Obama's 2008 National Finance Committee where she served as campaign manager. Now she's changing the cannabis industry with her husband, Scott Durrah. The pot power couple operate a 10,000 square foot grow facility in Colorado and also run Apothecary dispensary. As if that didn't keep them busy enough, James and Durrah's Simply Pure focuses on edibles and a gourmet cooking school. With all their hustle it's a wonder if the two get time to sit back and chill for a little 'research'. 5. Cory Barnette – District Growers

The Rise of a Colorado Cannabis Entrepreneur from The Atlantic on Vimeo.
Washington D.C.'s District Growers not only provides cannabis flower and edibles products, but Barnette is teaching people interesting in growing through his junior gardener training program.
6. Amber Senter – Magnolia Wellness
Oakland's Amber Senter might be the hardest working person on this list, which is saying a lot because everyone is hustling. When she's not working with clients on design and marketing, she's running Magnolia Wellness, an Oakland dispensary.
If that wasn't enough, Amber is also the co-founder of Supernova Women alongside Sunshine Lencho (#7). Amber got into the cannabis industry 7 years ago while searching for a treatment for her Lupus, a journey she discussed last year at the Black Enterprise Tech ConneXt conference. Amber represents the future of cannabis in America, and we'll be watching her career with great interest. After all, she tells you she's a badass right on her home page and she's proven that without a doubt.
7. Sunshine Lencho – Supernova Women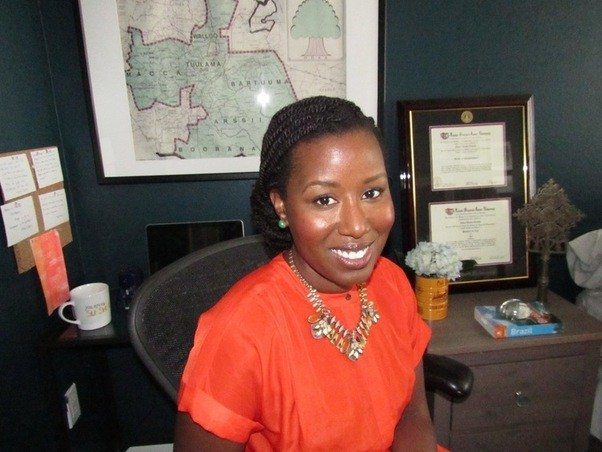 Sunshine is an attorney offering legal guidance to companies in the cannabis industry. Alongside Amber Senter (#6) she co-founded Supernova Women, an organization that offers networking for women of color who are interested in getting into the industry. Oakland may just be the epicenter of California's legalized cannabis industry, which makes Sunshine a critical member and advisor to the community.
8. Oren Lomena – The Graux
After a gig as the producer and co-host of an internet sports show sponsored by The Denver Post newspaper abruptly ended in January, the 42-year-old self-described "talk radio junkie" got to thinking about the countless cannabis advertisement dollars going unclaimed due to federal regulation.
Then came the proverbial, ah-ha moment. "Due to FCC regulation [marijuana businesses] can only advertise in print; not on television or radio and the social media companies won't touch it. That means the internet is wide open," he says.
Lomena is the host of The Graux, a talk show discussing topics like sports, cooking, cannabis among other things. He comes from a journalistic family. Lomena's sister, Joy-Ann Reid served as a correspondent on MSNBC. His audience is growing and if anyone is poised to become the voice of cannabis, Oren Lomena is well positioned to make it happen.
9. Wiz Khalifa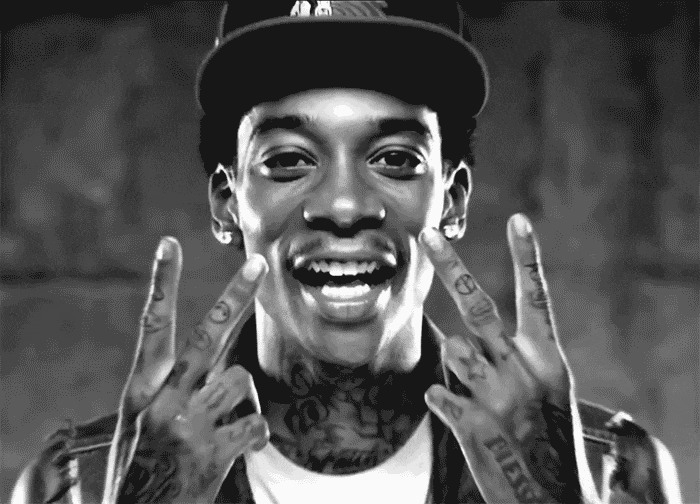 Wait, Wiz Khalifa likes weed? I had no idea. Joking aside, he's been teasing us on Facebook and Instagram with his new strain produced in cooperation with Colorado's River Rock Cannabis. Something tells us he's just getting started. Enough teasing already, let's take a spin with that new strain, Wiz!
10. Whoopi Goldberg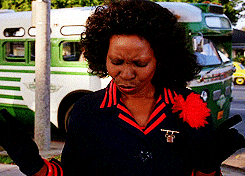 Whoopi practically broke Facebook last week when she announced her new line of cannabis products for women. The entire cannabis industry applauded Whoopi's announcement as she's been a long time vocal supporter of cannabis. Her first product is designed to ease the discomfort of women's monthly cycle, and from what we hear, it's one of the best uses for medical marijuana.
11. Dan Pettigrew – Viola Extracts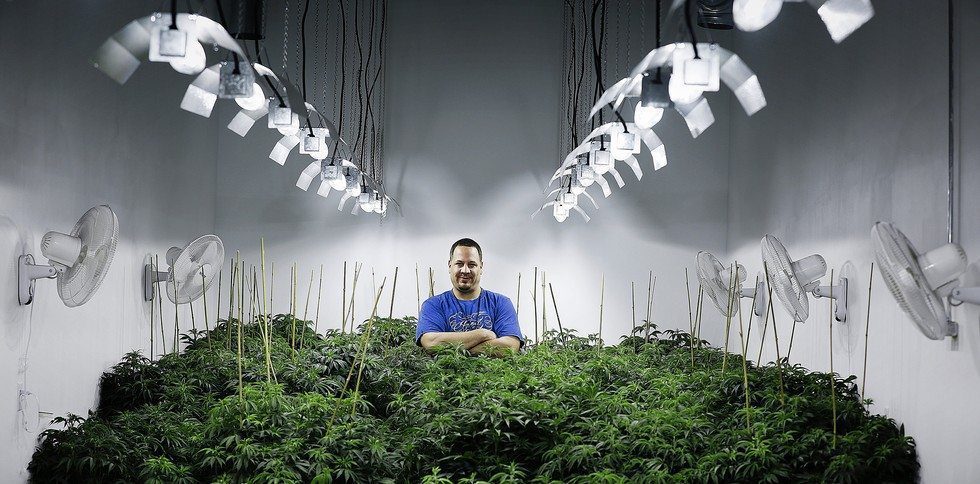 A lifelong lover of all things entrepreneurial, Pettigrew says leading his own cannabis company has allowed him to build upon the skills he developed over the years working various jobs, including managing health clubs, nightclubs, small businesses and a few smaller entrepreneurial endeavors, like concert promotion.
Though he describes the business as "stressful" and, at times, "emotional," with constant "highs and lows," he says his love for the plant—particularly how it helps so many—keeps him motivated. "The one thing that I associate with marijuana is diversity; everybody smokes. I mean, the spectrum of people that use the product is across the board, age, race, everything. So with that, I felt the opportunity [to own my own business] would be incredible."
12. Charlo Greene – The Charlo Greene Show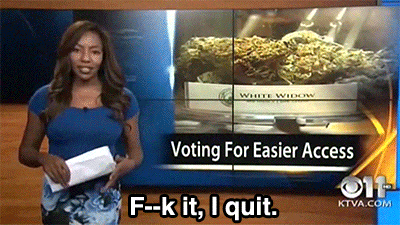 Charlo's on-air announcement that she was quitting her news anchor job is the stuff of legends. Just think of the guts it takes to say, "fuck it, I quit" during a live news broadcast, drop the mic, and then walk out of the building like a boss. I can imagine that's what gunslingers must've felt like in the old west when they did something bad ass.
Charlo has been on a roll ever since building her brand making appearances but now she's doing what she does best. She's going back on air, this time in control of her own image following in the footsteps of Oprah Winfrey. The Charlo Greene show raised $11,000 through an indigogo campaign so she can continue building her show and her audience.
13. and 14. Charles and Khadija Adams – Marijuana Investment & Private Retreat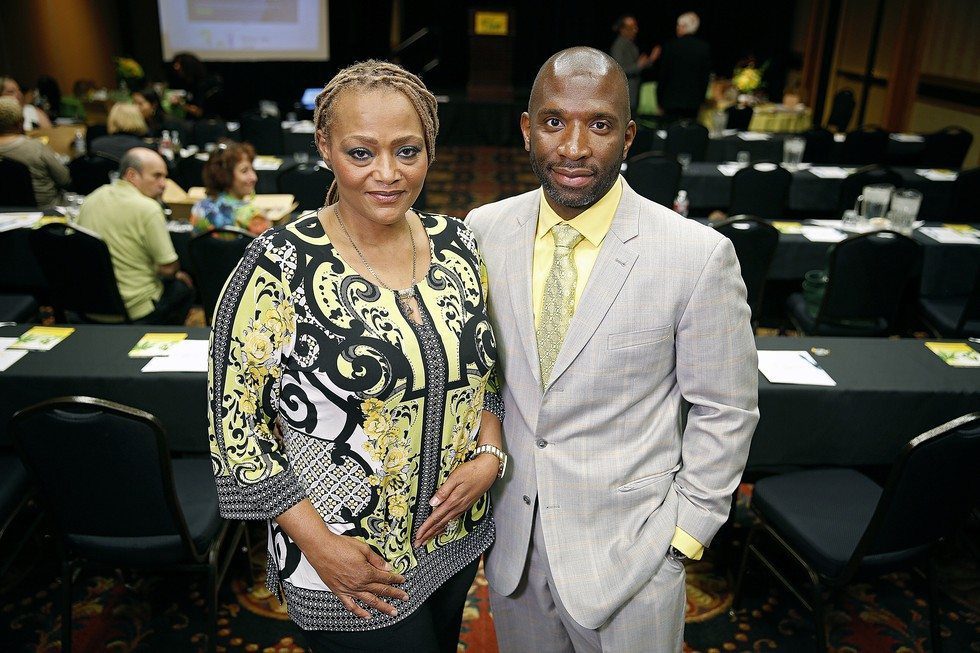 Marijuana stock investors Charles and Khadijah Adams say their portfolio has grown to 1.5 million shares since they relocated to Colorado a year ago in pursuit of the cannabis industry. Khadijah says she created the Marijuana Investment and Private Retreat (MIPR) with a friend, in hopes of encouraging "the average Jane and Joe Doe and other stock brokers" to take a closer look at marijuana stocks.
15. Duncan Cameron – Good Chemistry Dispensary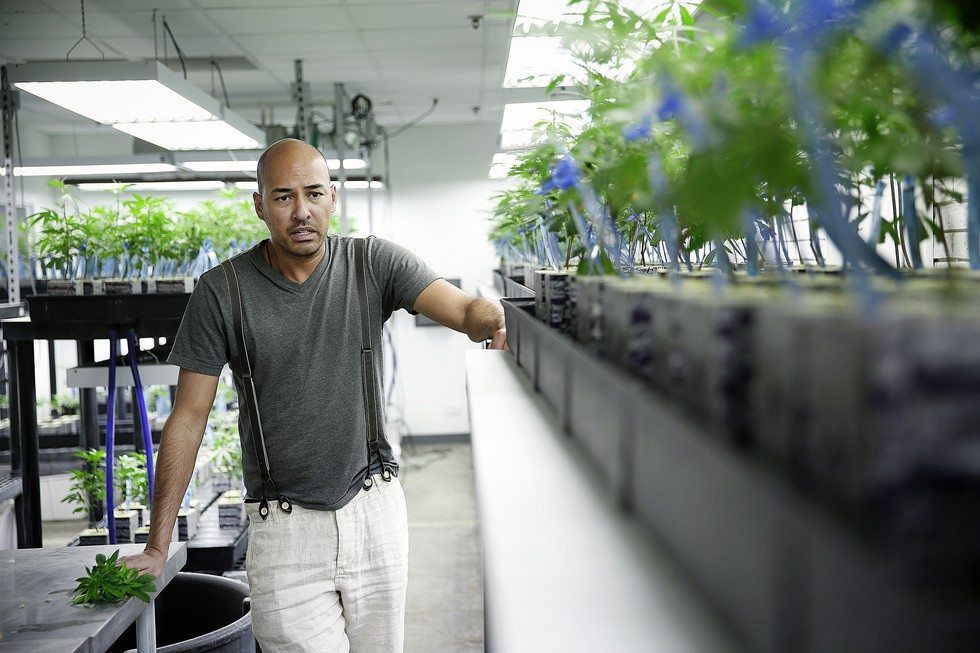 Duncan Cameron, chief production officer for the Good Chemistry dispensary, in the Propagation Room in the company's 20,000 square-foot grow facility in Denver. Cameron oversees the plants throughout their life cycle until harvested and prepped for sale in the dispensary.
Like many of his cohorts, he got into the industry through his love of horticulture. Armed with a botany degree from Atlantic University, Cameron started off as a gardener at the company's 10,000-square-foot grow facility in 2009. "I was always that kid who always had a garden," he says. "My grandfather had a farm and my mom was always an avid gardener."
Source:  Weed Horn