Harar, Ethiopia, Oct 23, 2022 Consecration of 116 Year Old St. Raphael Church, resting place of Royal Family.
You are invited to attend a most sacred and historical event in Harar City, Ethiopia on Saturday, October 22-Sunday, October 23, 2022.
For 90 years, the obscurity of a long-forgotten sacred ground sits behind the St. Michael Church in Harar Province, Ethiopia.
The holy ground so St. Raphael Beta Krystian has come into view. This 116-year-old chapel is to be re-established and consecrated. This is the resting place of Harrar's favorite son, Ras Makonnen, his wife Weizero Yeshi Emebet, and his son Deji-yazmach Yilma.
The grounds will be hallowed and the Tabot of St. Raphael instated within a newly completed renovation of St. Raphael Church. The final resting place of this Royal family will receive the Tabot of St. Raphael.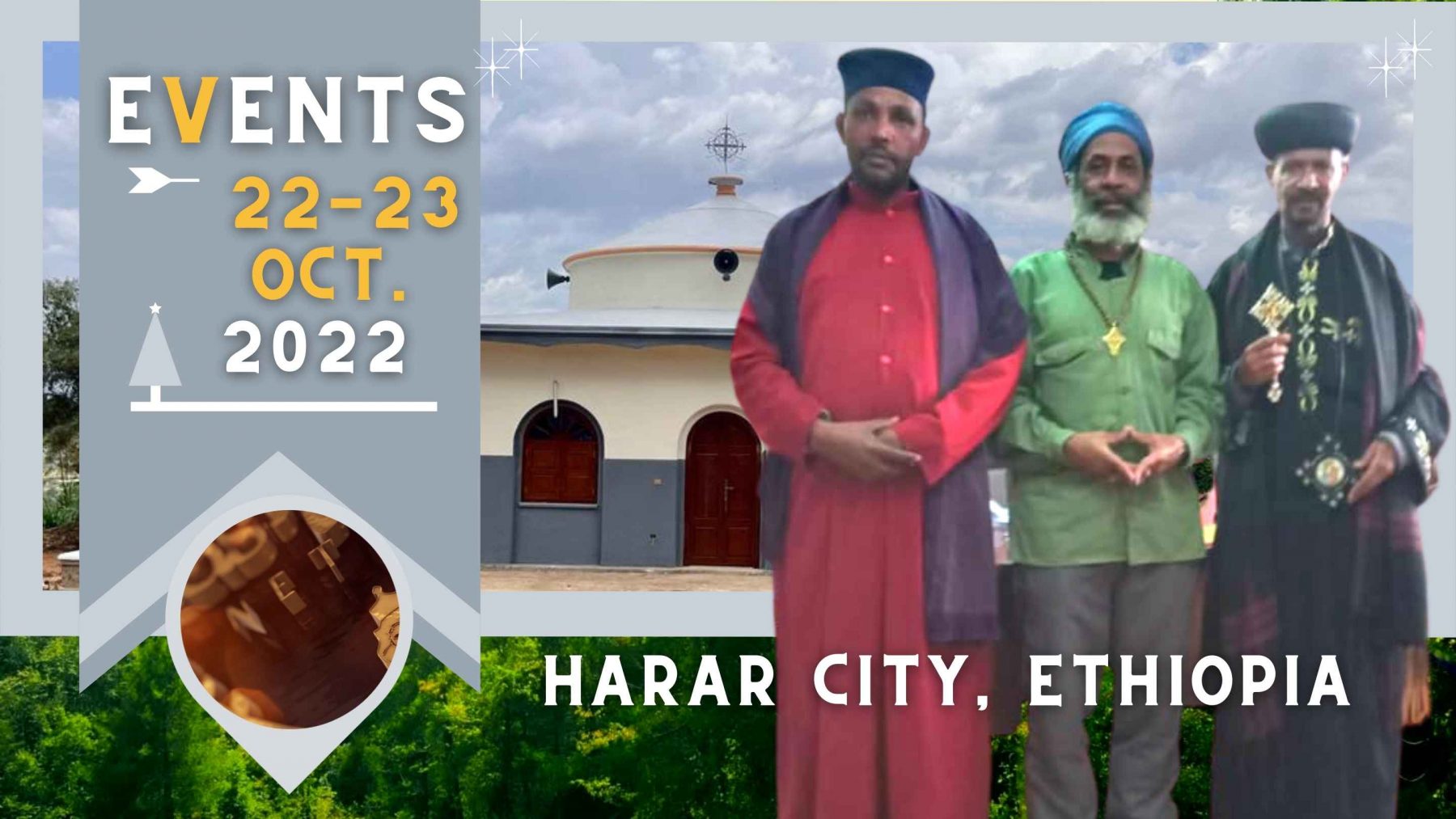 Rejoicing is heard with all its Majesty, Heavenly hosts, priests, distinguished guests, worshipers, and members of the Ethiopian Orthodox Tewahedo faith, Rastafari, and Ethiopian World Federation family and friends.
This event is livicated to feature Ras Mekonnnen's legacy and his contribution to Ethiopia. All are welcome to attend this special event and share in this spiritual and physical blessing in this beloved city of love.