Ethiopian Airlines Makes History & Empowers Women with All-Female Operated Flights
Beyoncé may have said she didn't want any passengers on her plane, but the self-proclaimed feminist may want to take a trip aboard Ethiopian Airlines. With a mantra of "Women Empowerment for a Sustainable Growth," why wouldn't you want to take a flight on Ethiopia's flag carrier?

Beginning Thursday (Nov. 19), the airline will let the ladies take over and run things for the first time in their 70 years of service. All flights from Addis Ababa (the capital of Ethiopia) to Bangkok, Thailand will be managed by women in all sectors, including cabin, airport and ramp operations, air traffic controllers, aviation safety and security, air traffic controllers, and the global call center. To top it off, mothers are included in the new change with a nursing room readily available with modernized amenities like reclining chairs. Since the flight is roughly eight and half hours long, breastfeeding mommies are offered refrigerators to store breast milk, as well as, electronic breast pumps.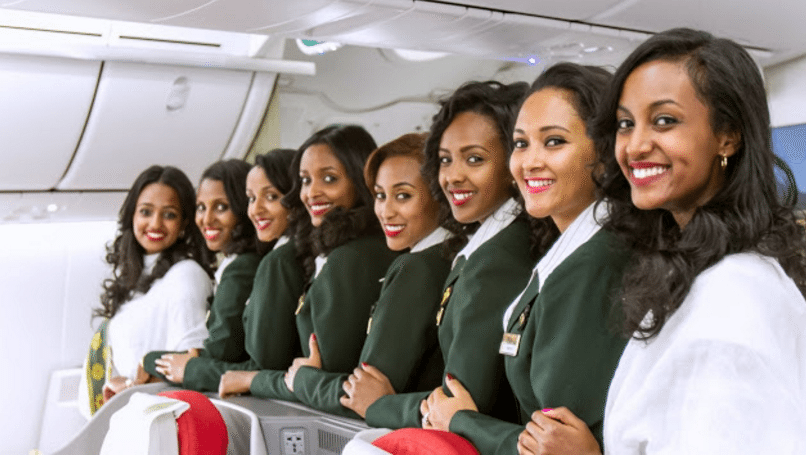 Tewolde GebreMariam, Ethiopian Airlines CEO, spoke on the historic move for the company, strengthening their stance as a non-discriminatory employer and celebrating the 30% of women employed by the corporation.
"It is a great honor for us to have competent Women Aviation Professionals at Ethiopian in every aspect of the aviation field, which portrays Ethiopian as gender responsive organization that strives to pursue its underlying stance of being an equal opportunity employer. We are very proud of their achievements and contributions and it is our sincere belief that this will continue with an enhanced magnitude and passion to sustain Ethiopian on its fast growth trajectory.

Above all, this is an ample opportunity to inspire young African female students to believe in their dreams and embark to fill the skill gap for Aviation professionals. Women are the continent's greatest untapped resources, and hereby fully dedicated to ensure the increase number of women in decision making positions on top of key operational areas by consistently grooming and mentoring successor female employees for top managerial, technical and operational positions. We invite the whole world to watch our all-female operated long haul flight to and from Bangkok."
With the word 'feminism' and women's rights becoming a part of everyday vocabulary for many of us, it's refreshing and commendable to see a company take heed to having women lead. Ethiopian Airlines is definitely taking the world 'fly' to higher levels.
What are your thoughts on Ethiopian Airlines' historic move?
Source:  Xonecole