Ethiopia Reads – Planted over 60 Donkey Mobile Libraries
Ethiopia Reads collaborates with communities to build schools, plant libraries, train educators, boost literacy, and provide youth and families with the tools to improve their lives.
Ethiopia Reads is a tax-exempt 501(c)3 organization founded in 1998 with the goal of providing much needed books to the children of Ethiopia. The vision quickly grew and by 2015 Ethiopia Reads has planted over 70 libraries across Ethiopia and developed an unmatched librarian and educator mentoring and training program.
We work to strengthen and empower communities through the art of learning and the science of teaching. Today, our organization focuses on schools, libraries, young athlete education and mentorship, as well as professional development.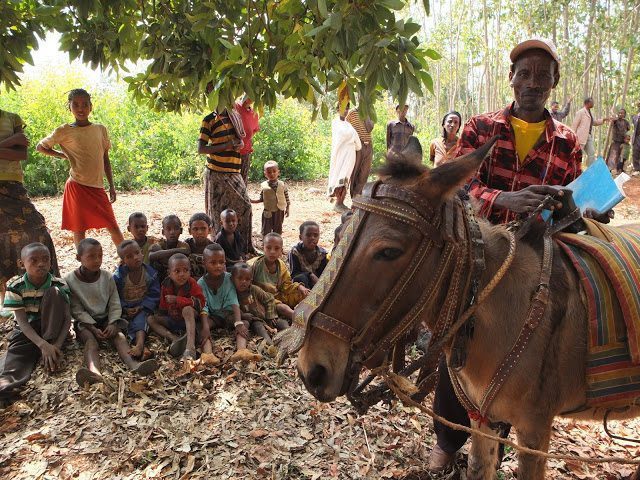 With a focus on working and partnering with Ethiopian communities to cultivate minds for a stronger tomorrow, we believe that providing quality schools, books and learning initiatives that engage both the creative and logical mind will lead to a more resourceful generation of leaders in Ethiopia.
To date, Ethiopia Reads has served over 1 million children.