Enkutatash! Happy Ethiopian New Year 2010 EC – Sept. 11, 2017 WC
September 11, 2016 is Ethiopian New Year, Meskaram 1, 2009 in Ethiopia.  If you travel to Ethiopia, you will be 8 years younger because she has been following the Julian calendar since Christ walked the earth. Ethiopia has never been colonized and is proud to shed the European customs and culture of following their holidays. We are honored to bring you news and share our rich heritage and culture with you!
From our family at RasTafari TV Network, we would like to wish all our subscribers and loved ones at home and abroad a Happy, Healthy and Peaceful New Year.
Melak Addis Amet!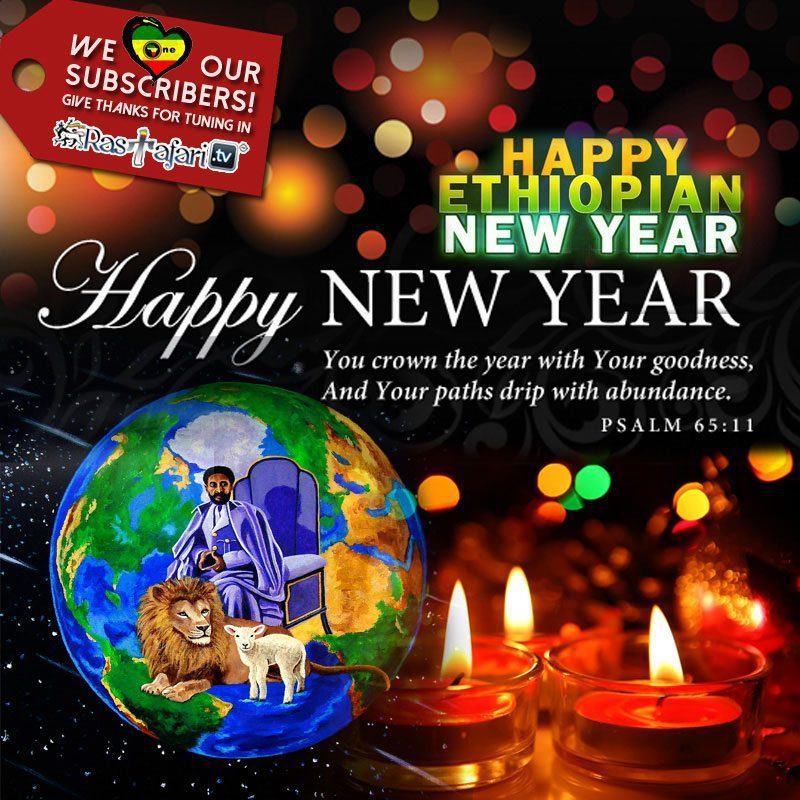 (*A video a few years old but worth sharing about New Year customs.)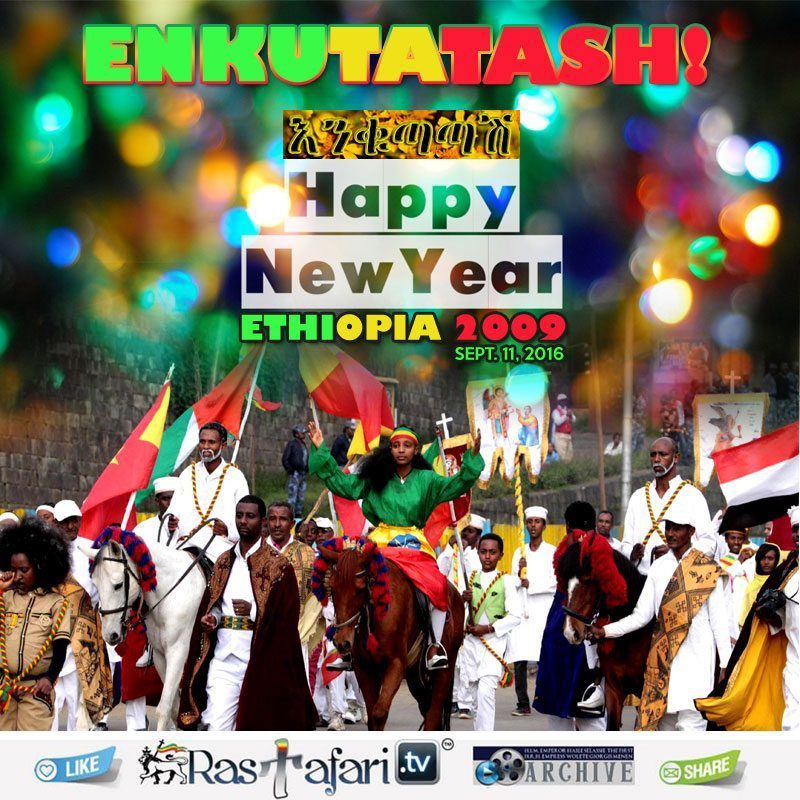 Through all the demonstrations and murder of the innocents of the last few months, our prayers and support go out to all families who have lost a loved ones due to civil and political unrest.  During this holy time, we pray for the perfect peace of the world and ask Igziabier/Lord God to touch the hearts of the world leaders to be fair and just and to make the right decisions that benefit our people, and not to separate by starting tribal wars.
We look the Almighty God who have made us higher than the angels to guide us through this turbulent times and restore to us our ancient monarchy, our self pride and uncolonized (non-Vatican) righteous teachings.  To the faithful, we say stay strong and keep shining your light. The world needs love more than the desert need the rain.  We've come this far by faith so don't give up or give in to the darkness.  You are wonderful, unique and made for a great purpose.  We love you and thank you for tuning in!