Christian school in Florida denies 6-yr-old boy entry because of his "unbiblical" dreadlocks
A six-year-old boy, Clinton Stanley Jr. was all set for his first day at a Florida school but when he arrived, he was denied entry because of his hair.
The administration of the school, 'A Book's Christian Academy' said that his dreadlocks did not conform to the "biblical standards of the school."
The boy's father, Clinton Stanley Sr., on Monday, posted the incident on Facebook, where he is seen trying to persuade management of the school to accept his son.
Expressing his frustration, he said: "My son just got told he cannot attend this school with his hair.
"If that's not bias, I don't know what is."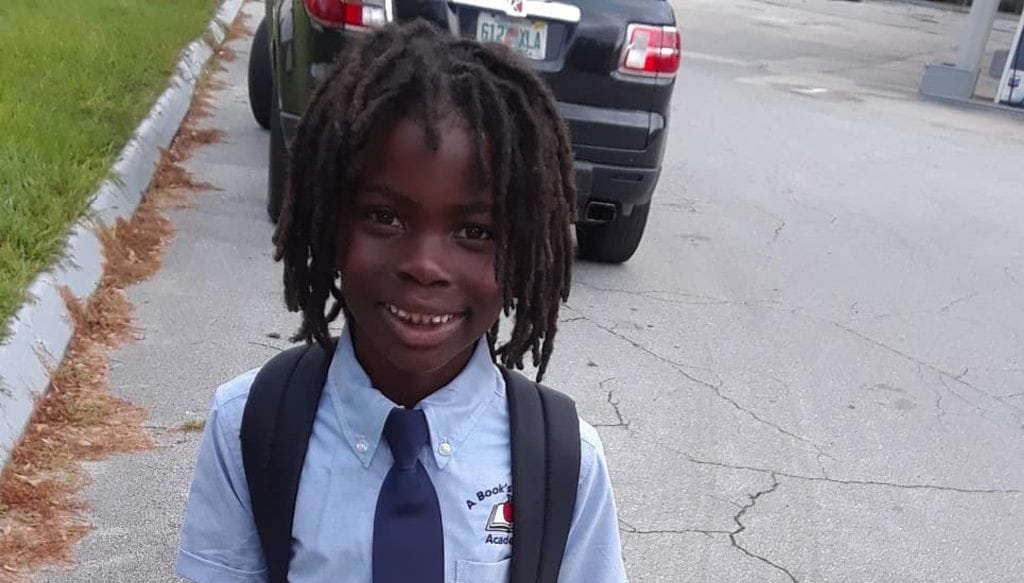 His video has since been shared for over 5,000 times, receiving mixed reactions.
The school, has, however, attributed the boy's situation to disciplinary reasons, saying that it has 'a long-standing short-hair policy' that bars students with "dreads, Mohawks, designs, unnatural colour or unnatural designs."
Clinton has further lambasted the school, accusing it of being racist but the director of the school, John Book, said his outfit is private and hence has the right to set regulations on haircuts.
"You can see my school," Book told NBC-2 WESH Tuesday.
"It's probably 95% black. Obviously, I'm not a racist.
The young boy's father has since enrolled his son in another school. Watch more below: