Ethiopian soldiers prepare as Italy sends troops to the Somaliland border in a dispute over water wells.
Titles read: "King of Abyssinia attends military review at Addis Ababa" (Super over shot horsemen)
WS. Building. WS. The Emperor Haile Selassie's car pan as they move to inspect a guard of honour at a military college. LS. Emperor Haile Selassie inspecting the guard of honour.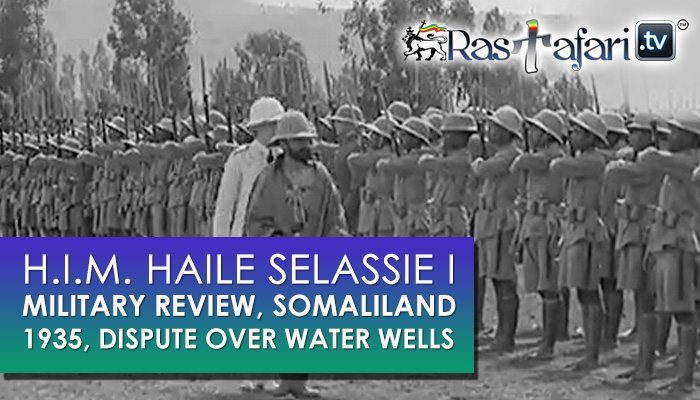 WS. Servants bowing to the Emperor. LS. Haile Selassie watching with a European officer WS. Ethiopian guard of honour. LS. Ethiopian officers shaking hands with a European official. LS. Soldier forming boys into a line. WS. Officials. WS. Troops with rifles. CU. Emperor Haile Selassie. LS. troops with rifles. WS. Troops lying low in the grass they stand and run forwards. WS. Ethiopian troops in the prone position firing. WS. Troops with rifles running. MS. Soldier with rifle. MS. Officers. LS. Troops on horse back. LS. Emperor Haile Selassie watching cavalry exercises. WS. Troops on horse back. WS. Pan troops on horse back.
FILM ID:831.09