Young men create income-earning eco-village in Parade Gardens, Kingston
A group of young men, determined not to let crime and violence inhibit their future, have started what they call the first multicultural, intergenerational eco-village in the capital city and have already gained overseas attention.
According to spokesman Shane Morgan, the village, located in Parade Gardens in the eastern end of Kingston, is called Life Yard, and is run by a group of 15 young men all under age 40.
Some of the young men live in Parade Gardens, while others are from neighbouring inner-city communities where crime and violence are not strange.
At the village, the young men farm, make furniture, run their own restaurant using food they grow and, at the same time, operate a centre where they teach inner-city children how to become farmers themselves.
The restaurant is called Life Yard Vegan & Vegetarian.
According to the young men, they are promoting Parade Gardens as a tourist attraction.
"Gone are the days when tourists would be afraid to come to some sections of Kingston. We are seeking to show another side of this island Jamaica that many persons were afraid to show," said 32-year-old Morgan.
"The aim of the project is to promote an agricultural lifestyle that seeks to regenerate, rather than diminish the integrity of the source farm environment and promote all that is good about the inner city," added Morgan.
The group of young men told the Jamaica Observer that over the last year the farm, educational centre, and cultural site have attracted tourists from 16 countries.
"So far, through this initiative, we have seen visitors coming from as far as Brazil, Mexico and the most recent from South Africa," said Morgan.
"What we are finding is that a lot of tourists coming to Jamaica are gravitating towards the area because they want to see another side of Jamaica that they don't normally get the opportunity to see," he added.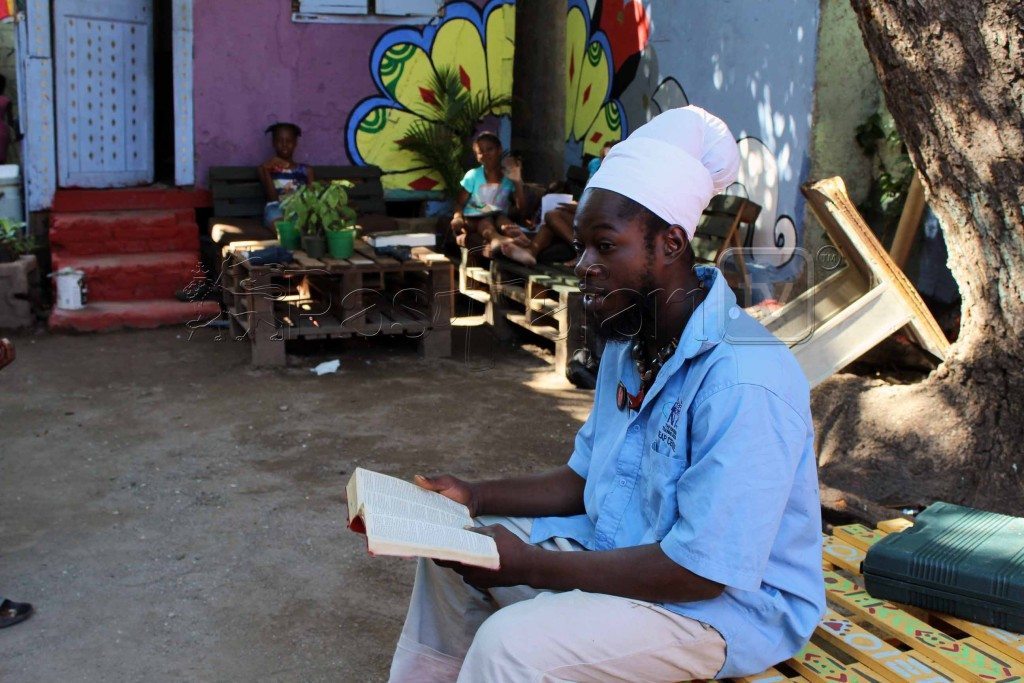 The group also use the little funding that they are able to raise to employ youth who are willing to learn.
Leon Lennon, another member of the group, said that what was different about them is that they were all able to bring to the table a skill set that helps to complement the project.
"When you check it, all of our members bring to the table some form of skills; some of us are chefs, some are engineers, some are farmers, and our aim is to do what we can to make this project a success," said Lennon.
They heaped praise on two entities — Paint Jamaica and Plant Jamaica — for helping them with advice on how to make the initiative a success.
Both entities aim to transform communities in downtown Kingston using art and nature.
Morgan said the group was grateful for the assistance, as it has also led to parents from communities in and around Parade Gardens sending their children to the village to learn.
Source:  Jamaica Observer