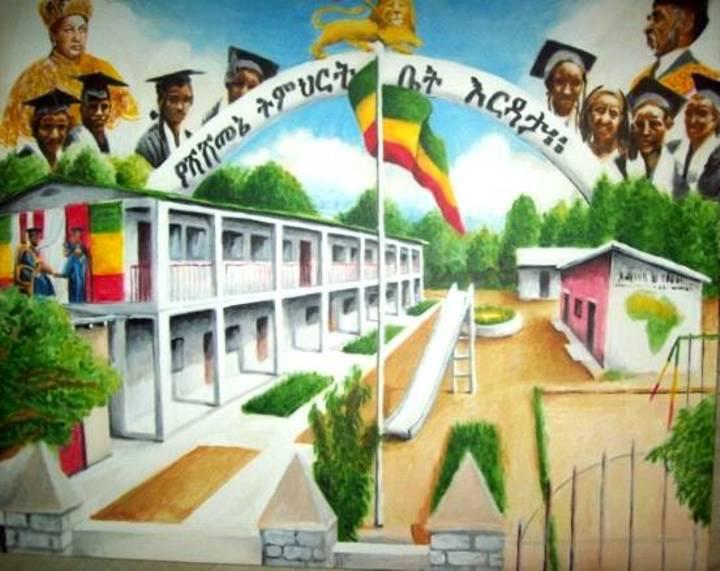 Shashamane Foundation Inc. USA's Fundraiser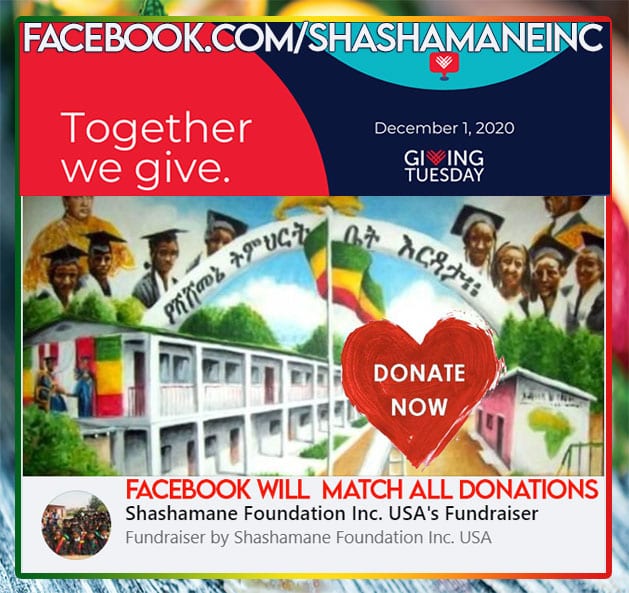 The Shashamane Foundation, a registered 501C (3) Non-Profit organization, is once again presented with the rare opportunity to Secure Annual Operational Funds for the JRDC Charity Kindergarten School of 400 Children and 29 members of Staff.  Total: $30,000 and Secure the Construction of a modern 3 classroom state of the art facility and accessories.  Total $20,000.
Donate to The Shashamane Foundation on GIVINGTUESDAY#
On December 1, 2020. Log into Facebook.

Contributions start at 8 AM Eastern Time and closes at 7PM EDT. https://www.facebook.com/shashamaneinc/
Matches are made by Facebook on a first-come, first-served basis and will continue until the $7M USD fund has been met.
OR
OR
You can also text your donation by simply texting GIVE to (301) 245-7056, and follow the prompt. Donations by text is also serviced by Pay Pal.
For information about us you can also go directly to the organization's website: www.shashamane.org.
Click here to add a Calendar Reminder to Donate to Shashamane Foundation on Giving Tuesday Dec 1st!
"I have found that among its other benefits, giving liberates the soul of the giver". ―Maya Angelou