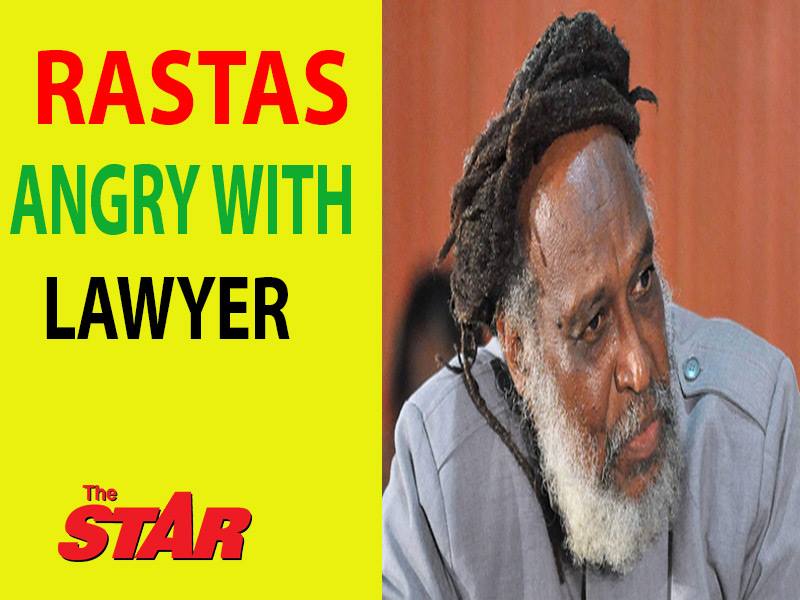 Rastas Angry With Lawyer Miguel Lorne For Defending Accused Child Molestor
The local Rastafarian community was last Thursday left upset that prominent attorney-at-law Miguel Lorne refused to heed the group's advice and instead stood in defence of accused child molester Roy 'Ras Carver' Bent in the May Pen Resident Magistrate's court.
According to the group's spokesman, Lorne was advised prior to his defence of the accused that it wasn't in the best interest of the Rastafarian community, or the victim's family to give representation to the alleged child molester.
"Lorne was asked not to defend Ras Carver in this matter because he (Lorne) knows the victims quite well, and both girls look up to him as an elder of the Rastafarian faith, therefore, his representation of the accused is tantamount to a betrayal of the family's trust," Ras Ivi, the group's spokesman, lamented.
He said the attorney was also taken to task by the 13-year-old victim for his representation of her assailant after the attorney made an unsuccessful bail application on behalf of the accused.
"He was told by ( ), that as an elder of the Rasta community, she has lost her respect for him and the next time they meet, she will spit at his feet in disgust," Ras Ivi added.
In defence of his client, Lorne said it was a bit unfair to judge him.
"Some people have cast judgment upon him already and say that he is guilty, which is absolutely absurd. Each person is entitled to their representation; each person is entitled to their day in court and sufficient on to the day. From that point, to prejudge Ras Carver that way is not fair to him, and, secondly, he is entitled to representation," Lorne said.
Ironically, Lorne pointed out that it is the police who had asked that Ras Carver get legal help.
He stated that at this point, his main focus is to apply for bail on behalf of his client.
Lorne, a Rastafarian, is representing 61-year-old Rastafarian accused child molester Roy Ras Carver Bent, who was arrested last Tuesday for the alleged sexual molesting a nine-year-old and her 13-year-old sister.