RARE 1993-96 SPECIAL REPORT: "THE TRIAL OF SNOOP DOGGY DOGG", Murder unarmed 20 yr old Ethiopian youth
Loading advertisement...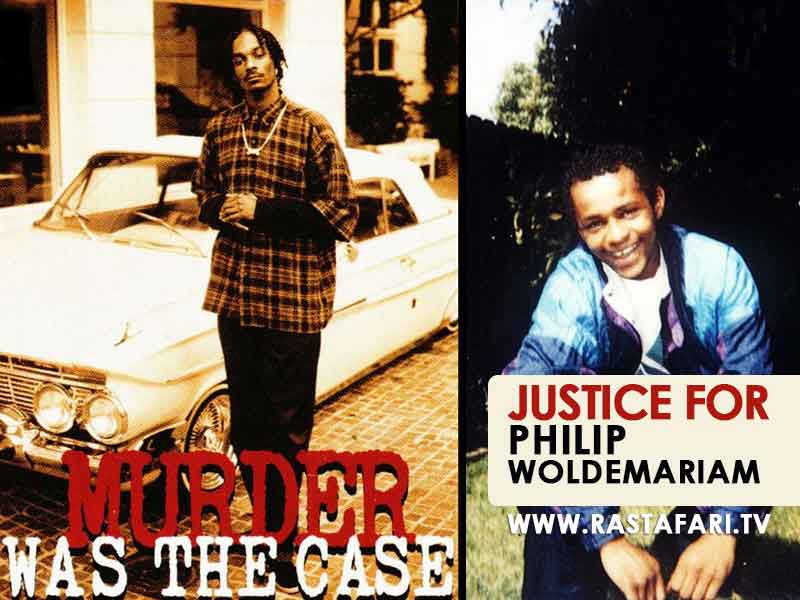 Up next
India Arie Live at Java Jazz Festival 2014
Cancel
I Like This
Unlike
Like
Please Login to Vote
I Dislike This
Un-Dislike
Dislike
Please Login to Vote
RARE 1993-96 SPECIAL REPORT: "THE TRIAL OF SNOOP DOGGY DOGG", Murder unarmed 20 yr old Ethiopian youth
Now here's a question: Who's Philip Woldemariam?
Don't be embarrassed if you don't know. You really have to search to find out anything about the guy.
Mr. Woldemariam was only 20 years old when a man pumped two bullets into him in Los Angeles' Woodbine Park on the evening of Aug. 25, 1993. The Ethiopian immigrant died soon after. His only similarity to Nicole Brown Simpson and Ronald Goldman is that a celebrity was later charged in connection with his slaying.
The suspect
The celebrity in this case is the rap star Snoop Doggy Dogg, whose real name is Calvin Broadus. Depending on whether you believe Snoop's lawyer, David Kenner, or Los Angeles Deputy District Attorney Edward Nison, here's what happened on Aug. 25, 1993:
Snoop and two friends — McKinley Lee and Sean Abrams — were driving in the area of Woodbine Park. Snoop was at the wheel, Mr. Lee in the front passenger seat and Mr. Abrams in the back. Police claim that Snoop and Mr. Abrams were members of a gang called the Long Beach Insane Crips. Mr. Woldemariam was a member of a relatively obscure gang known as the By Yerself Hustlers — an appropriate name, since he was all alone when gang signs were flashed, insults exchanged, threats made and macho stupidity taken to its ultimate extreme.
Prosecutors say Snoop and his friends actually tracked Mr. Woldemariam down to the park and executed him for an argument earlier in the evening. Defense lawyers contend that in days leading up to the fatal confrontation, Mr. Woldemariam had pointed a gun at Snoop's head and threatened to kill him. The meeting in the park happened by chance and Mr. Lee shot Mr. Woldemariam only after the victim pulled out his own gun.
The defense is arguing self-defense. Prosecutors recently dropped charges against Mr. Abrams — whose attorney is Johnnie Cochran — so that they could admit a statement by Mr. Lee which ties Mr. Abrams to the killing. Mr. Nison said that Mr. Abrams might be charged again later.
Whatever happened on Aug. 25, 1993, we are still left with the question of why the country was so obsessed — nearly pathologically so — with the murder trial of O. J. Simpson and its ensuing not-guilty verdict while the trial of Snoop Doggy Dogg has been relegated to near obscurity.