Millions of Americans & Elite are leaving US in record numbers, are you?
Ever dream of leaving it all behind and heading out of America? You're not the only one. A new study shows that more US citizens than ever before are living outside of the country.
According to statistics from the US State Department, around 6.4 million Americans are either working or studying overseas, which Gallup says is the largest number ever for such statistic.
The polling organization came across the number after conducting surveys in 135 outside nations and the information behind the numbers reveal that this isn't exactly a longtime coming either — numbers have skyrocketed only in recent years. In the 24 months before polling began, the number of Americans between the ages of 25 and 34 living abroad managed to surge from barely 1 percent to over 5.1 percent. For those under the age span wishing to move overseas, the percentage has jumped in the same amount of time from 15 percent to 40.
While the United States of America was at one point (and largely still is) a magnet for foreigners in search of work, the statistics makes it clear that an opposite trend is quickly picking up steam.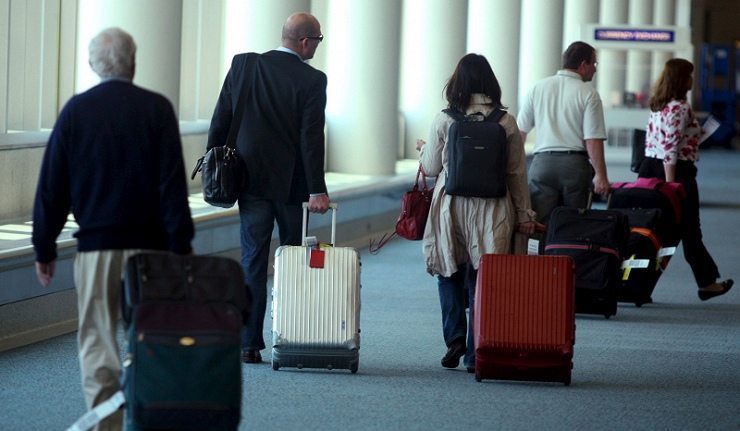 "There's a feeling among more entrepreneurial Americans that if you really want to get anything done, you have to get out of country and away from the depressing atmosphere," Bob Adams of America Wave tells Reuters. "There's a sense of lost direction, so more people are looking for locations that offer more hope about the future."
Many of those leaving the US have job skills that would transfer quite well in the American market. Instead, however, they chose to bring those out of the States, attracted instead to opportunities elsewhere.
While America offers some employment opportunities unmatched outside of the United States, the country has also seen dire economic statistics since the dawn of the Obama administration, with jobless benefit claims soaring in recent months, and only last week did the Department of Labor reveal an unemployment statistic below 9 percent. On the contrary, the number of Americans that want full-time work and have given up on finding it or unable to locate it is closer to double that figure, while at the same time many of America's largest employers have outsourced positions across the globe. Banking giant Goldman Sachs announced earlier this year that in the wake of a recession, they would finally be creating 1,000 new positions, yet making them available only to workers in Singapore. Other industries, significantly American, have been relocated as well; the ending of NASA's space shuttle program this year left many intelligent US citizens with little choice but to continue in their field outside of the States.
"We've pretty much outsourced everything else," aerospace technician Giovanni Pinzon tells RT. He was left scrambling for a job after years working in America's space program.
America Wave's Adams adds to Reuters that the statistics prove surprising to him, but noted that it doesn't exactly make sense to think that it is a fluke.
"They're looking for work because of the sluggish economy, and they've lost confidence that the U.S. is going anywhere," says Adams.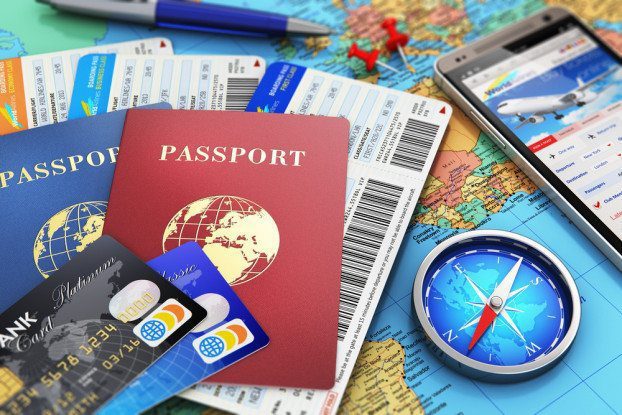 Record Number of Americans Renounced Their U.S. Citizenship in 2015
Between January and March of 2015, a record 1,336 Americans renounced their U.S. citizenship, according to aquarterly report by the Internal Revenue Service (IRS) that was published in The Federal Register.
The list includes long-term permanent residents who are considered American citizens under the Health Insurance Portability and Accountability Act of 1996 (HIPPA), the IRS noted. The previous record was 1,130 in the second quarter of 2013, according to Treasury Department data.
A record total of 3,415 Americans renounced their citizenship last year, according to the "Quarterly Publication of Individuals Who Have Chosen To Expatriate."
In a survey conducted by the University of Kent between December 2014 and January 2015, 1,546 U.S. citizens and former citizens were asked why they no longer wanted to be Americans. Survey participants stated that high taxes were the primary reason for renouncing their citizenship. But the survey also found that contrary to popular belief, income was not a key factor in their decision.
"Of those who have renounced or relinquished US citizenship (142 of the total respondents), nearly half (43%) have annual pre-tax household incomes of under $100,000 (USD). There is, similarly, very little difference in renunciation intention between those with lower incomes and those with higher incomes: of US citizen respondents with annual household incomes under $100,000 (USD), 28% are actively thinking of renouncing; of US citizen respondents with incomes above $250,000 (USD), 33% are actively thinking of doing so."
In 2014, the government raised the fee for those wishing to formally relinquish their U.S. citizenship from $450 to $2,350. But nearly a third of those surveyed say they are still thinking about doing it anyway.
"Of the US citizen respondents, 31% have actively thought about renouncing US citizenship and 3% are in the process of doing so," the survey noted.
The record number of American natives who have renounced their U.S. citizenship is in sharp contrast to the much larger rise in immigrants coming to America. An estimated 41.3 million immigrants, both legal and illegal, currently live in the United States and their numbers grew by 1.4 million people between 2010 and 2013, according to the Census Bureau. The largest number – 11.6 million – are from Mexico.
According to the American Community Survey conducted by the Census Bureau in 2013, 54.9% of the foreign-born population are not citizens of the United States, and only 15.6% speak English exclusively.
The Center for Immigration Studies (CIS) explained that during the next decade, immigrants will make up the largest share of the U.S. population ever recorded in American history:"The [Census] Bureau projected the future size of the immigrant (foreign-born) population and found that by 2023 immigrants will account for more than one in seven U.S. residents (51 million)."
Correction: The University of Kent survey "did not actually ask why people were giving up their citizenship, but asked, among other questions, if people had thought of doing so – and, if so, why," according to Dr. Amanda Klekowski von Koppenfel, author of the study. "My study did not indicate that Americans were renouncing citizenship because of high taxes, but rather because of high accountants' fees. In many cases, no tax is owed to the US government – but often high accountants' fees must be paid in order to document that situation. This is an important distinction, and is noted in the overview of the results, which you also cite: https://www.kent.ac.uk/brussels/news/?view=1973."