Luciano's appeal for justice at murder of his son, Menelik, 19
Menelik, the son of reggae star Luciano, was stabbed and killed during an altercation with unknown assailants on Saturday evening.
"The youth ah go school, and dem lay wait him, him pass some yute, and dem say 'weh yu a look pon mi so?'. Some little unnecessary tings mi see that gwaan wid dem yute ya, dem anxious fi kill, is like dem have bitterness inna dem heart. Him come out and go inna altercation and before yu look. knife pop out and dem stab him up. Last night, mi de a hospital the whole night, dem really try with him," Luciano, whose real name is Jepther McClymont, said in a video posted online.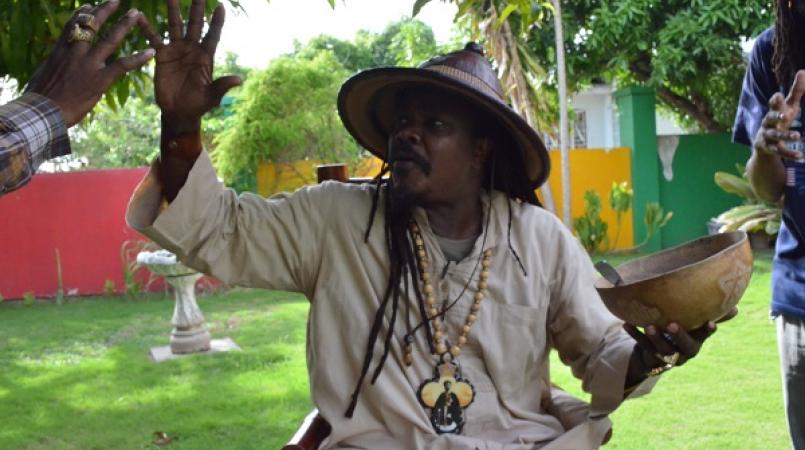 He made an appeal to the public for any information that can lead to the apprehension of those responsible for his son's death. The stabbing occurred in the vicinity of Maths Unlimited in Parkington Plaza.
"Right now, mi need some information. Anyone with information who know these culprits, cause dem drive off inna vehicle. These culprits cannot just get away with taking an innocent life," Luciano pleaded.
The police confirmed that 19 year-old Menelik McClymont, a student of 21 Westminister Crescent, Kingston 10, was killed on February 27th at 2:30 pm. He was stabbed by three men in the vicinity of Maths Unlimited in Parkington Plaza, Kingston 10. He was taken to the Kingston Public Hospital where he eventually succumbed to his injuries at about 1:30 am. on Sunday morning, February 28th.
Source: Loop Jamaica