Jamaican Vegetable Patties|Solo Budget-Vegan
Loading advertisement...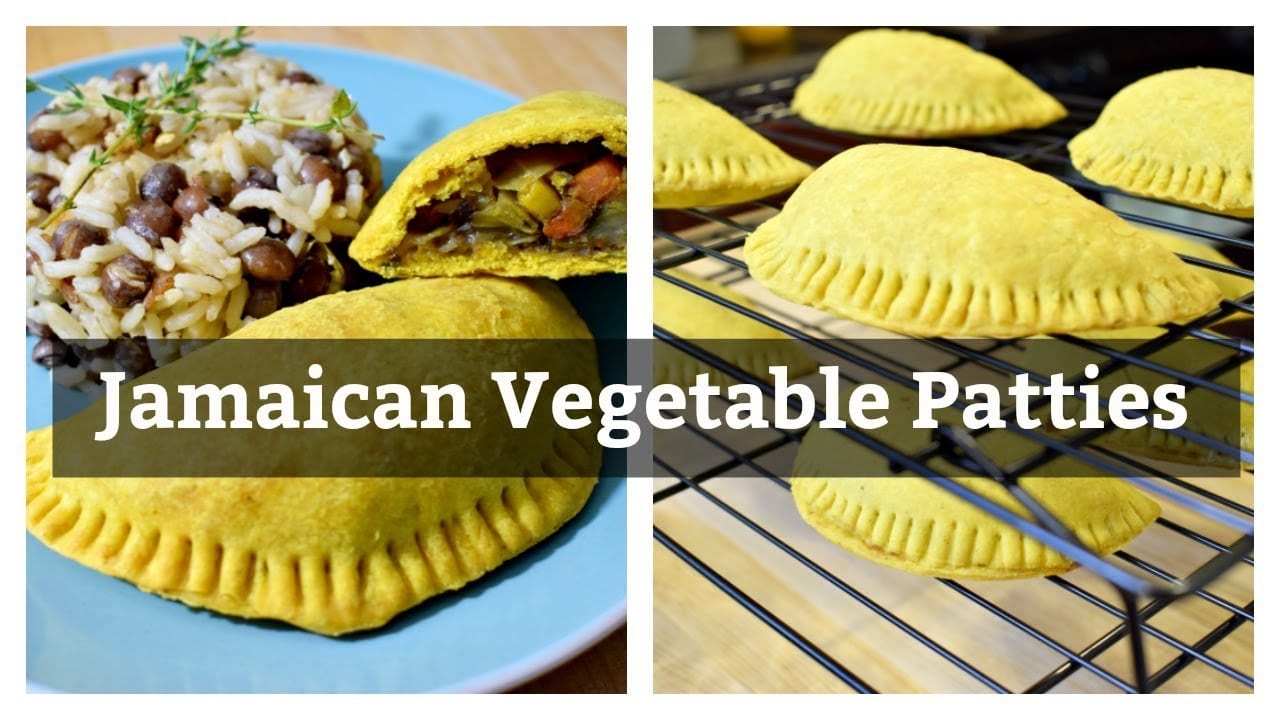 Up next
We Are Being Offered a Higher Path
Cancel
I Like This
Unlike
Like
Please Login to Vote
I Dislike This
Un-Dislike
Dislike
Please Login to Vote
Jamaican Vegetable Patties|Solo Budget-Vegan
Disappointment led me to make Jamaican patties, and I'm glad it did. I was able to make 12 patties for less than the price I would pay for ONE! What? Crazy, I know.
These patties have been tested on co-workers and neighbors (most of whom are Jamaican) and passed the test! I hope you give these a try.
I saw a ton of vegan beef patty videos on YouTube, so I decided to show vegetable patties instead, but if you're interested in how I make my beef patties, comment below.
Skip Around:
Making Filling 0:37
Making Crust 1:44
Rolling Crust 2:43
Cutting Crust 3:26
Filling Patties 4:04
Happy eating folks!
Filling Ingredients:
2 Tbsp neutral oil (vegetable, canola, coconut)
1/2 tsp Ground Allspice
1/2 tsp Ground Coriander
1/2 tsp Ground Cardamom
1/4 tsp Ground Cinnamon
1.5 tsp Ground Cumin
1/2 tsp Jamaican Curry Powder
2 Carrots, diced small (you can use 1/2c frozen carrots)
1 large Russet potato, diced small
1/2 White Onion, diced small
4 Garlic Cloves, minced
1.5 in Ginger, minced
Opt. 1 Scotch Bonnet Pepper (Habanero), minced
1c Cabbage, shredded
1/2c Coconut Milk
1/2c Frozen Peas
1/2c Frozen Corn
1 Tbsp Fresh Thyme, minced (dried works as well)
Salt and White Pepper to taste
Pastry Ingredients:
2.5c All-Purpose Flour
1tsp Salt
2 tsp Turmeric
1 tsp Jamaican Curry Powder
1/2c Vegetable Shortening, frozen and cubed
Ice Water, 12-19 Tbsp (will vary)
Directions:
Heat oil in pan to medium heat and cook spice mix for 1-2min. Add in potatoes, fresh carrots, and onions. Stir to combine and cover on medium low for 8 min. Add in garlic, ginger, and pepper. Stir and cook for 1 minute. Add in cabbage and cook until wilted. Add coconut milk and deglaze the pan. Cover for another 4-5min until cabbage is tender. Turn off the heat and thyme and frozen vegetables. Taste and adjust seasoning. Cover and let sit.
Pastry:
Combine dry ingredients a bowl. Mix. Add shortening and cut in with a pastry cutter or fork until you have a medium coarse meal. Add ice cold water 1Tbsp at a time. Mix each addition with a fork until the dough holds together when pressed.
Pour dough onto a floured surface and press together into a disc. Smooth and round edges to prevent breaking when you roll out the dough. Cover with plastic wrap and rest in the refrigerator for 30min.
After 30 min, remove dough and place on a floured surface. Cover top and bottom of dough and rolling pin with flour. Roll out the dough rotating between each roll. Sprinkle more flour if the dough begins to stick to the surface. Roll dough out to 1/8in thick and cut out circles between 5-6″, and place on a cookie sheet. Place in freezer as you gather the dough to roll and cut more circles.
Place all cut dough in the freezer as you clean your area for filling.
Place 1-2Tbsp of filling onto one side of pastry shell. Cover and seal with fingers. Crimp with the tines of a fork (dip in flour to prevent sticking). Place back in freezer while you preheat your oven to 375.
Bake for 30-40 min or until the bottoms are nice and brown. Place on a cooling rack for 5-7 min. Enjoy!