How 'farmacy' practice, or using food as medicine, can change the world
In the name of demonstrating how effective plant-based whole foods are when it comes to improving health, Dr. Ronald Weiss actually sold his medical practice and opened up a "farmacy" by the name of Ethos Primary Care, to help others. The farmacy, located in Long Valley, New Jersey, is designed to do as the generic name implies: Rather than having people rely on traditional pharmacy practices, the concept is to show how farm-based, real foods contribute to better health more than any synthetic drug ever could – hence the word "farmacy."(1)
"Plant-based whole foods are the most powerful disease-modifying tools available to practitioners — more powerful than any drugs or surgeries," says Dr. Weiss. "I am not saying if you fall down and break your ankle, I can fix it by putting a salve ofmugwort [sic] on it. You need someone to fix your fracture," he explained. "I am talking about treating and preventing chronic disease — the heart attacks, the strokes, the cardiovascular disease, the cancers … the illnesses that are taking our economy and our nation down."(1)
Food as a healer: A case in point
Indeed, the families that have joined his farm have seen for themselves just how effective farm foods are in overcoming certain health conditions. For example, 90-year-old Angelina Rotella entered his office in a wheelchair, talking about her congestive heart failure. When given the choice of being admitted to a hospital or having some of the foods from the 348-acre farm, she opted for the latter.(5)
The amazing result after a diet primarily consisting of kale, spinach, sweet potatoes and wild organic blueberries? Rotella no longer has diabetes or chronic heart failure. After just two weeks, she no longer needed to take her blood pressure medication. Furthermore, she's cooking and walking around town – this from a woman who was previously in a wheelchair! Her success even motivated her daughter and sister to try the same diet. The two women lost approximately 40 pounds and are no longer pre-diabetic.(5)
"Human health is directly related to the health of the environment, the production of food and how it is grown," says Dr. Weiss. "I see this farm as an opportunity for me to take everything I've done all my life, all the biology and chemistry of plants I have studied, and link them to the human biological system." Dr. Weiss also has an undergraduate degree in botany from New Jersey's Rutgers College of Arts in Science.(5)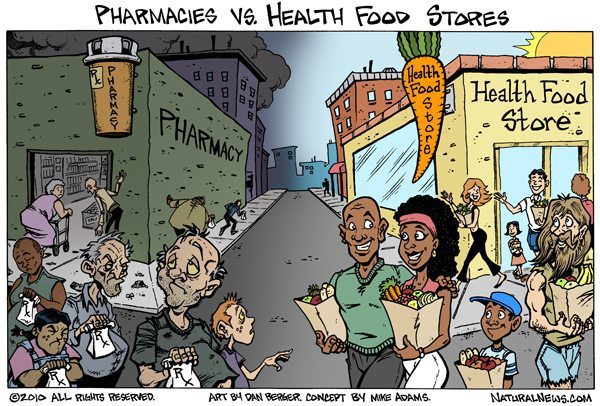 Food over Big Pharma: Why choose addictive, costly drugs?
Not only does his natural way of handling people's health problems go against conventional medical processes, but it also addresses the serious issue of addiction that arises when Big Pharma takes over. Society is in the throes of a huge drug dependence problem; because people are often told to pop a pill for everything under the sun, it's easy for them to become overly reliant on the drugs – most of which come with negative side effects anyway – and ultimately become addicted, overdose, or even die.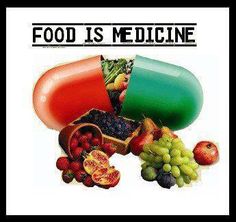 Health Ranger Mike Adams hones in on this in his podcast about "medication madness," in which he states that a whopping 60 percent of Americans are now on medications that Big Pharma continually pushes for. It's sad, but true.(2)
A large section of the population in the United States is being prescribed pharmaceutical drugs to help combat their depression. In reality, many don't even have a major depressive disorder. Yet, the urging to take mind-altering drugs goes on, even when it's not necessary.(3)
Then, there's the fact that many babies are born addicted to opiates because their mothers are addicted. In fact, over the past decade, more than 130,000 babies in the United States have been born with drug addictions.(4)
Therefore, "farmacies" like the one run by Dr. Weiss have the potential to change the world. Why put up with long (and often unnecessary) hospital visits, pushed for health-harming vaccinations, and ridiculously-high pharmaceutical drug fees, when you can enjoy natural, healing foods that help you get better, not worse?
Sources for this article include:
(1) OffGridQuest.com
(3) NaturalNews.com
(4) NaturalNews.com
(5) NJ.com
Learn more: https://www.naturalnews.com/053030_farmacies_natural_healing_drug-free_medicine.html#ixzz415J8CpiU