History of Ethiopian/Eritrean New Year Sept 11 Enkutatash / Addis Amet
Loading advertisement...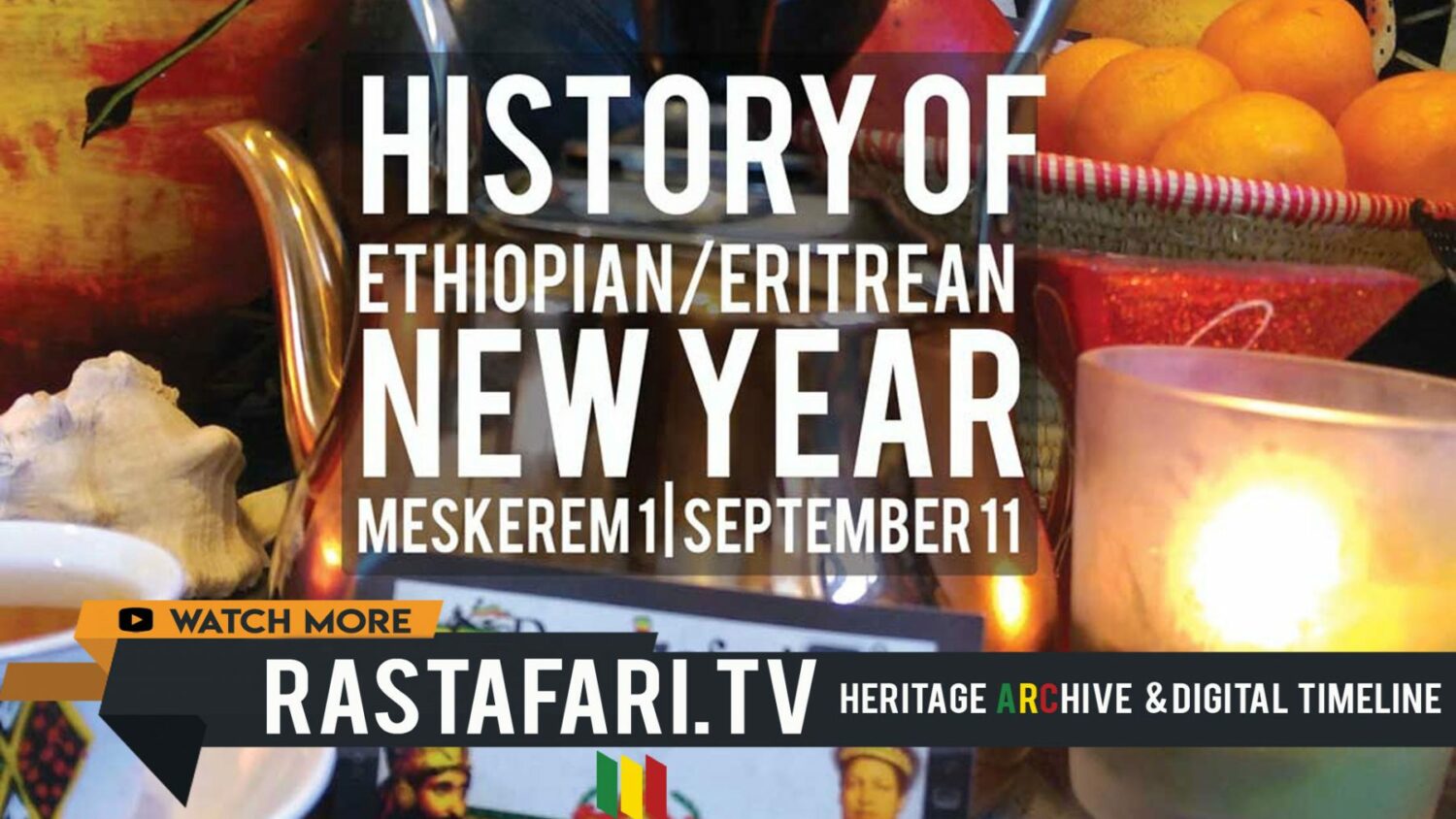 Up next
Quitting Your Job to Farm Seeds For a Living?
Cancel
I Like This
Unlike
Like
Please Login to Vote
I Dislike This
Un-Dislike
Dislike
Please Login to Vote
History of Ethiopian/Eritrean New Year Sept 11 Enkutatash / Addis Amet
Melkam Addis Amet! Happy Ethiopian New Year from Rastafari TV Network
On Sept 11, 1965 H.I.M. Emperor Haile Selassie i gave a speech, "For the New Year, it is Our wish that the Ethiopian people continue to march forward; that peace will be restored in areas that are disturbed by conflict, and that the Almighty will continue to bless all efforts in creating a better life for Our people and all the peoples in the world."
Enkutatash is the first day of the New Year in Ethiopia. It occurs on Meskerem 1 on the Ethiopian and Eritrean calendar, which is 11 September (or, during a leap year, 12 September) according to the Gregorian calendar.
Enkutatash is the name for the Ethiopian New Year, and means "gift of jewels" in the Amharic language. As mentioned in the Bible in I Kings 10 and II Chronicles 9, tell the almost 33,000 year old story of the Queen of Sheba of ancient Ethiopia and Yemen ca. 980 BC. Queen Sheba had gifted Solomon with 120 talents of gold (4.5 tons) as well as a large amount of unique spices and jewels. Upon her return to Ethiopia from this legendary journey to visit King Solomon of Israel in Jerusalem, Palestine, her chiefs welcomed her with enku or jewels to replenish her treasury. New Year has also been associated traditionally with Queen Sheba's return to Ethiopia.
Large celebrations are held around the country especially at many churches around the nation. However, the celebration is both religious and secular with the day beginning with church services followed by the family meal. Young children receive small gifts of money or dabo which is bread. Many families visit friends and neighbors and adults drink Ethiopian beer.
In the early hours of the morning, people dress themselves in traditional clothing to attend church in the morning. Torches are made out of dry leaves and wood, and lit alight in front of the houses. This lighting of the torches is then accompanied by the singing of songs by the young and the old. After, they pay a visit to the church families as they gather to share a traditional meal of injera a fermented, sponge like flat bread made with teff, one of the most nutritious grains on earth. They also have a variety to wot or savory stew and meals made with aromatic herbs spices.
Later in the day, young girls are happy wearing their new clothes and walk to gather daisies to present these bouquets to friends. They sing New Year's songs and go door to door and receive money for it, similar to the tradition of Christmas choirs and carol singing children. The boys draw pictures of saints to sell as everyone exchange formal new year greetings and cards.
As the elder sit together and discuss about every day life, they send peace and goodwill for a New Year as the children celebrate and run around freely as they spend the money on treats that they managed to earn on the occasion.
MELKAM ADDIS AMET! HAPPY NEW YEAR TO THOSE NEAR AND FAR. MAY OUR CREATOR ADD A RICH BLESSING TO YOUR LIFE AND GIVE US THE STRENGTH AND CLARITY WE NEED TO FULFILL OUR DIVINE WORKS!
—
CREDITS:
Endegna – Ho Belen
Teddy Afro – Abebeyosh
Arsema Girma – Enkutatash _ እንቁጣጣሽ
Tariku 80 Shele – Enkutataye (እንቁጣጣዬ)
Solomon & Sheba THE MOVIE (1995)
TTEOTV