Help Girls Stay in School: Distribute 250 menstrual kits in rural Ethiopia Oct 11-31
Girls Help Girls Stay in School
To celebrate International Day of the Girl, students at Studio Samuel Foundation in Ethiopia are distributing 250 menstrual kits they created for their peers… and helping them to stay in school
For most teenage girls, getting your period means running to the drugstore for a box of Tampax and toughing out gym class. For many girls in developing countries, though, lack of easy access to any feminine protection means taking days off from school every month…which sometimes leads to dropping out and, in some cases, even getting expelled.
In celebration of International Day of the Girl on October 11, 60 students at Ethiopia-based charity Studio Samuel will help keep their peers in school by distributing 250 menstrual kits.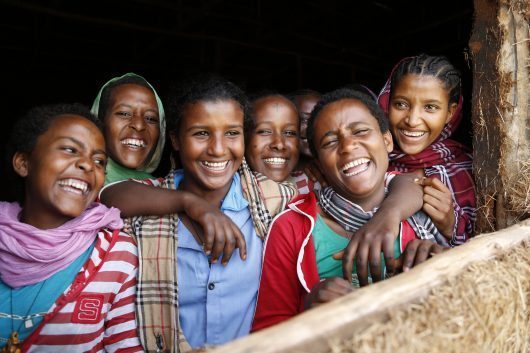 Studio Samuel provides life skills to adolescent girls who live on less than $2 a day. The after-school and weekend program also includes counseling, mentoring, computer programming, karate and access to healthcare. Following the mantra "empowerment without pity," Studio Samuel aims to help girls realize their full potential and break the cycle of poverty…. and now Studio Samuel's girls are doing the same for others.
Learn more: www.studiosamuel.org
WHEN
October 11, 2016 at 3pm – October 31, 2016