Heartbreaking Footage Of Africans Being Sold At Open-Air Slave Markets In Libya
The video shows how 21-year-old Victory that fled Nigeria's Edo state was sold at a slave auction. The young man talks about the dire living conditions, the lack of food and the abuse that he had to suffer at the hands of his captors.
It's 2018, and horrifying footage has emerged of African people being sold at auction at Libyan open-air slave markets. Tens of thousands of defenseless African migrants and refugees risk everything to reach Libya's coast and next across the Mediterranean into Europe – which is considered to be the most dangerous route on Earth. According to reports, the migrants who end up in business detention centers are sold off like goods.
"Even 15year old Libyans, they are in car, armed, they come and kidnap you and sell you for 200 dinars ($146)… others resell you" #LibyaSlaveTrade #Stopslaveryinlibya pic.twitter.com/2hy5H1pV2S

— M-Lifestyle (@mlifestyleorg) November 29, 2017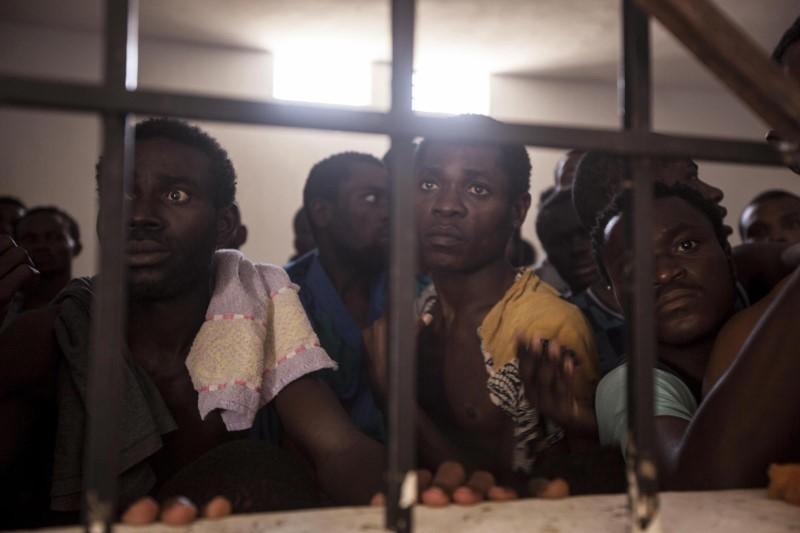 As Leonard Doyle from the International Organization for Migration tells Counting the Cost: "As shocking as it seems, it's indeed true. The reason slave trade is happening is that there is really no rule of law across much of Libya. Libya is a country as big as France, with a lot of space there. Migrants are coming there … they see the promise of a new life when they go to their Facebook feed, and they think something wonderful is waiting for them in Europe because a smuggler has abused the system and has sold them that lie."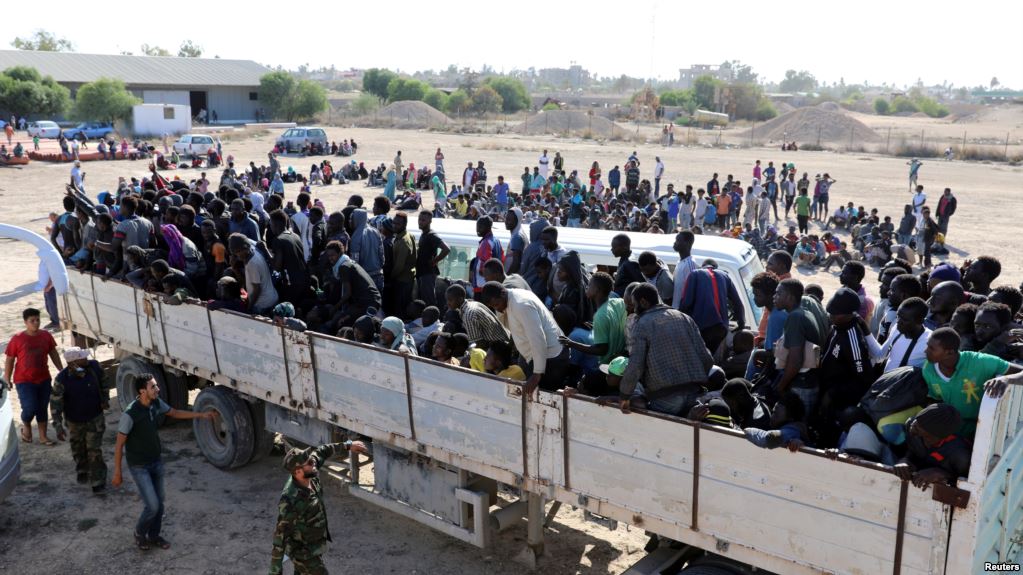 Doyle explains that when the people arrive in Libya, "they get off the bus and they are quickly put into a kind of murder machine, an extortion machine. They are robbed of their possessions, their families are called. They are forced, they are tortured, they give them money. And then they are sold. Unbelievable, but they are sold in open, public auctions: $400 for a laboring man, maybe a bit more for a woman who can be put in the sex trade. And this is what's happening across the country."
He also stresses that this issue demonstrates that the international community has to pay more attention to post-Gaddafi Libya. He adds: "Modern-day slavery is widespread around the world and Libya is by no means unique. It's happening in the developed countries of the world as well as the undeveloped countries. But what's particularly shocking is that this is happening effectively in the open, where people can go to a farmhouse, place a bid and end up 'owning' a human being." 
via: Observelink