From factory worker to Queen: Nigerian King marries Jamaican woman as his queen
A Jamaican woman is now queen of the Iwo Kingdom of Nigeria following her marriage to King Adbul Rasheed Adewale Akanbi earlier this year.
The Jamaica Gleaner reports that Chanel Chin, 32, met the king in Canada, where he resided before ascending the throne.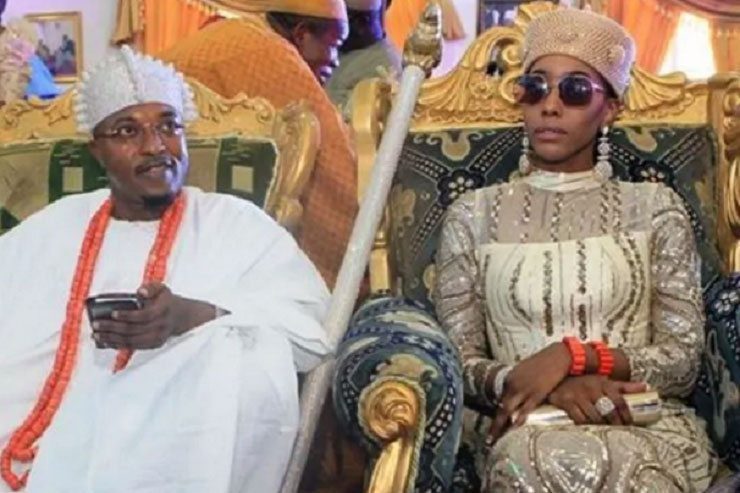 After becoming king in November last year, he took the title of the Imperial Oluwo of the Iwo Kingdom.  The Prince returned home from his base in Toronto Canada in 2015 was crowned the King of Iwo land, and by his side was Jamaican girlfriend turned wife who is a former factory worker, Chanel Chin. Chanel is the daughter of popular Rastafarian reggae artiste Ludlow Chin, better known as 'Bobo Zaro' and Marion Morgan.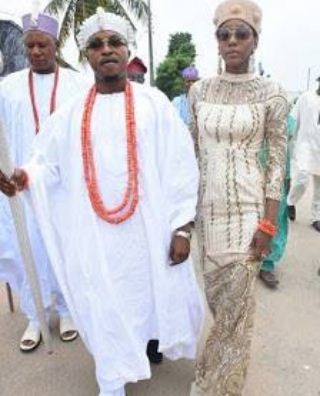 Zaro is known for songs such as the hit single Pain, the video of which has been seen by millions of viewers in Africa via Channel O in South Africa and the Sporah TV show via SkyTV, according to the Gleaner.  When the then Prince Akanbi informed her he would be crowned as king in Nigeria, Chanel promised to return home with him and the rest is history.
The new queen told The Gleaner that she is very honoured to represent Jamaica in such a big way.
"My ancestors were taken away as slaves, but I have returned to Africa as a queen. One's destiny cannot be altered," she said.
"As a young child, I always wanted to come to Africa, but didn't know how. I feel this is a great opportunity for black people worldwide to return to their home.
"Our forefathers and ancestral mothers were cast away as slaves to never return, but I want Jamaicans everywhere to know that Africa is so nice. The culture and traditions are so rich and lovely. It's truly something every black person should come and experience," she added.
Chanel explained that as queen of Iwo land, her responsibility is to always set a proper example for young girls and women in the community.
Lending insight into Iwo traditions and customs, she said she was expected to dress conservatively at all times.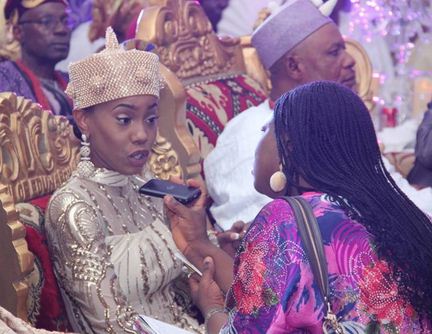 "No matter what I wear, my shoulders and full legs must be covered at all times. All of my clothes are custom made to match these requirements" she told the Gleaner.
"Also, as queen, the king and I like to regularly visit the local schools in the community to remind the children of the importance of education and excelling in all areas of their school work and examinations."
She added that her husband is the first king to actually take the time to visit the children.
"We believe they are the future," she said.
In adjusting to her new role, Queen Chanel says she faces only minor challenges, one of which is mastering Yoruba, the native language.
"I know some words. Every day, I am still learning," she said.
Another challenge brings to mind the land of her birth.
"The food is quite different from our mouth-watering Jamaican dishes," she said.

In a chat with a The Gleaner, she said: "My ancestors were taken away as slaves, but I have returned to Africa as a queen.
One's destiny cannot be altered. As a young child, I always wanted to come to Africa, but didn't know how. I feel this is a great opportunity for black people worldwide to return to their home." She also added that she is yet to overcome the language barrier. "I know some Yoruba words. Everyday, I am still learning. Another challenge is that the food is quite different from our mouth- watering Jamaican dishes."