Ethiopia vows to protect European companies after farms attacked
Protesters attack almost a dozen factories and commerical farms, and destroy scores of vehicles in Ethiopia over economic development that has left many families homeless.
Foreign food businesses attacked during recent protests by the Oromo ethnic group in Ethiopia face a tough choice to stay or leave and lose their investment
Ian Derry was shocked when he got the news. A group of men had ransacked his company's factory and burned down several buildings. A decade of work, tonnes of produce, tens of millions of dollars invested in equipment – it was all gone in the span of a few hours.
Derry is the director of africaJUICE, a Dutch company whose fruit processing plant in Ethiopia was one of almost a dozen factories attacked during the most recent outburst of protests by the Oromo ethnic group. Now foreign agri-businesses like his face a tough choice: stay, despite the risk, or leave and lose their investment.
"We are still assessing the damage but the losses are massive," says Derry. Since its launch in 2009, the company had grown its staff in Ethiopia to around 2,000 people and was bustling year-round with workers picking and processing passion fruit and mango. Now the plant looks like the set of a dystopian film. Rows of brand-new tractors are charred and unusable. The walls are black with soot and the ground is covered in dried-out juice and smashed computers. "No one could have seen this coming," says Derry.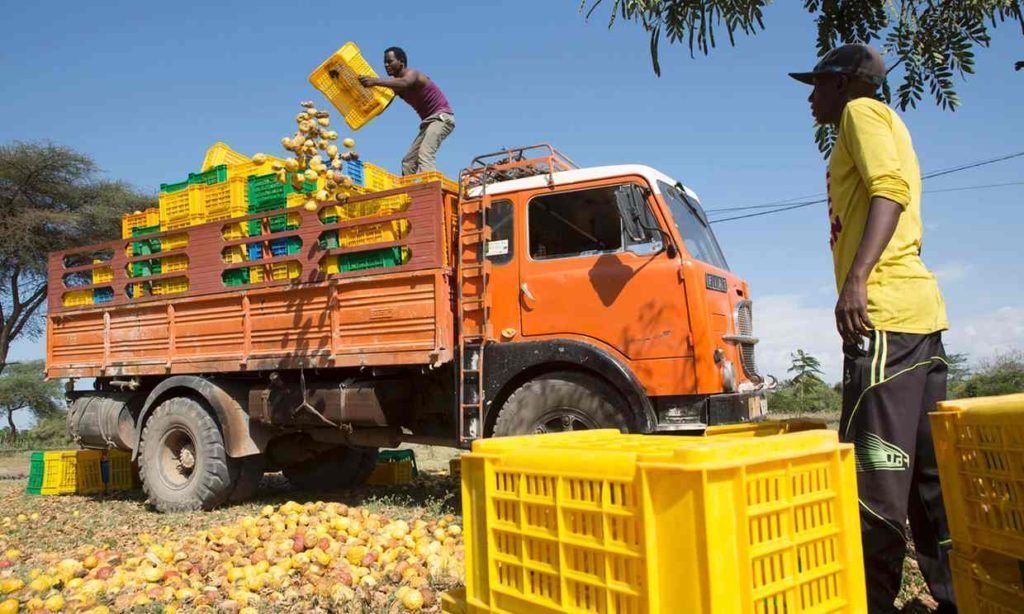 Political analysts beg to differ, saying Oromo dissent has been gaining momentum for decades. Despite constituting a third of Ethiopia's population, Oromos feel abused and marginalised by a political regime dominated by the Tigray, who make up only 6% of Ethiopians. The nation's economy has experienced an average 10% growth over the last decade but Oromos say development has come at their expense.
As the vast majority of Ethiopians work in the agricultural sector, their biggest grievance is the issue of land ownership. Since the mid 80s, Ethiopia's government has embarked on what it calls a "villagisation" programme to help scattered farming communities access better services. Critics, however, say its main objective is to forcibly relocate Oromo families and sell their land to foreign agri-businesses. According to a study by the Oakland Institute, a US-based thinktank, "villagisation" has increased food insecurity and disrupted the livelihoods of tens of thousands (pdf) of Ethiopians.
When Oromos demonstrate against it, they are often persecuted and brutalised. According to Human Rights Watch, more than 500 protesters have been killed and thousands arrested since last November. "The recent attacks are not aimed at foreigners," explains Jawar Mohammed, head of the Oromia Media Network, which has been outlawed under the recent state of emergency measures, "they are only targeting companies that support the government in stealing land from Oromos".
Yet africaJUICE and vegetable producer FV SeleQt – the other recently-attacked Dutch firm – insist their main goal is to help Ethiopia's development. According to their government, Dutch companies alone provide 70,000 jobs in the country. "We have a great relationship with the local community," says Bas Rensen, director of FV SeleQt. His company had only been exporting beans for a couple weeks when their farm was attacked, but was already supporting a local school. AfricaJUICE is a Fairtrade certified business and ran a free health clinic for its workers.
Still, both companies have ties to Ethiopia's regime. The Ethiopian government owns approximately 10% of africaJUICE, while FV SeleQt's supplying farm, says Rensen, is run by "someone very close to the government". Both firms, however, say they were not aware of any land-rights issues where they operate and believe their political connections were not the reason behind the attacks. "It was purely bad luck," says Rensen.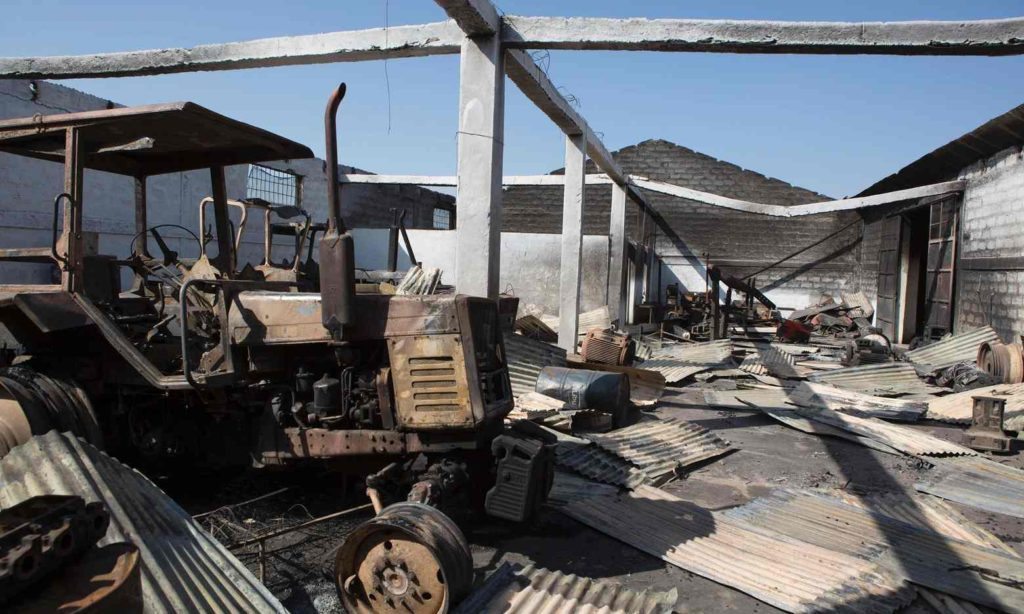 Ethiopia's government did not respond to multiple requests for comment but Marjolein Busstra, spokeswoman for the Dutch minister of foreign trade and development cooperation, says "Ethiopian authorities have assured us that they are giving the highest priority to protecting foreign companies". Security forces have been deployed to the site of the africaJUICE attack to provide safety during the clean up.
Experts, however, warn the unrest is far from over. "The moment the troops leave, there will be new attacks," says Mohammed, who believes the best thing foreign companies can do is reach out to local elders and negotiate a deal for protection in exchange for land.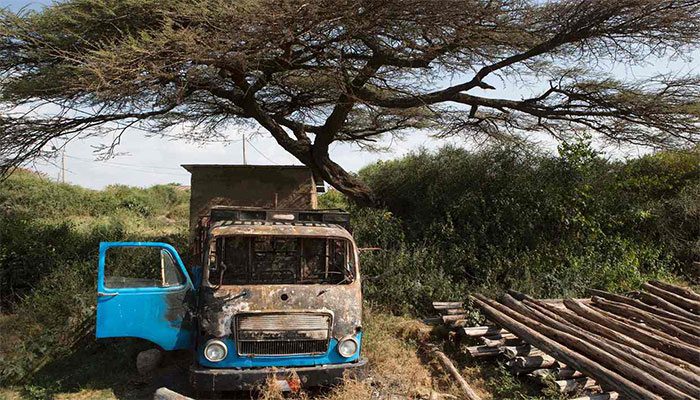 Others believe foreign agri-business should leave Ethiopia altogether. "If they truly want to help the country, foreign companies should leave and show the government that abusing its citizens will not attract foreign investment," says Anuradha Mittal, executive director of the Oakland Institute.
While everyone considers their next move, the Dutch factories remain closed. Cases of fruits and vegetables are left to rot while hundreds of workers get emergency food supplies as they wait without a paycheck.
AfricaJUICE is determined to stay and has already begun to sell some fruit in the local market. Meanwhile, FV SeleQt is sourcing more produce from Kenya and Zimbabwe to meet demands and says it's too soon to make such a difficult choice. "We are just a business," says Rensen, "we can't change the world".
via: The Guardian