Delicious Vegan Pumpkin Spice Waffles
Ingredients
1 1/4 cups of unbleached flour
2 tsp baking soda
1 tbsp brown sugar
2 tbsp unrefined cane sugar (or any other vegan sugar of your choice)
2 tbsp vegetable oil
1 cup of Silk Pumpkin Spice Coconut Milk
4 tbsp water
For toppings I used Earthbalance, walnuts and maple syrup but feel free to add your own spin to it.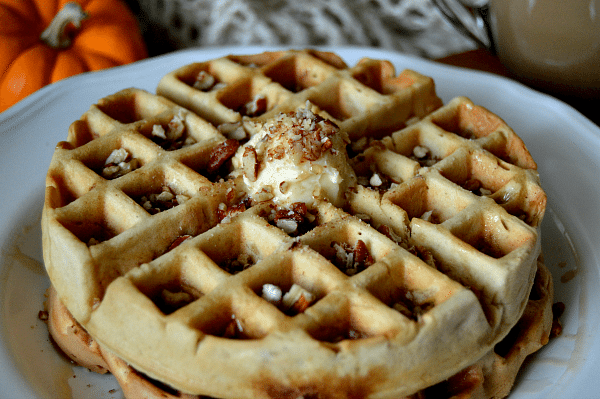 Instructions
1. Preheat waffle iron to the basic waffle setting
2. Combine together all dry ingredients in a medium bowl
3. In the center of the flour mix pour in the wet ingredient and whisk together just until no lumps remain.
Note** If you feel like your batter is too thick for your waffle iron add more water 1 tbsp at a time until the desired consistency is reached
4. Grease waffle iron with a vegetable oil spray
5. Pour 1/2 cup of batter into your waffle iron and allow it to bake until heated all the way though.
Baking time will vary with each iron but I bake mine for about 6-8 minutes
6. Remove from waffle iron and serve immediately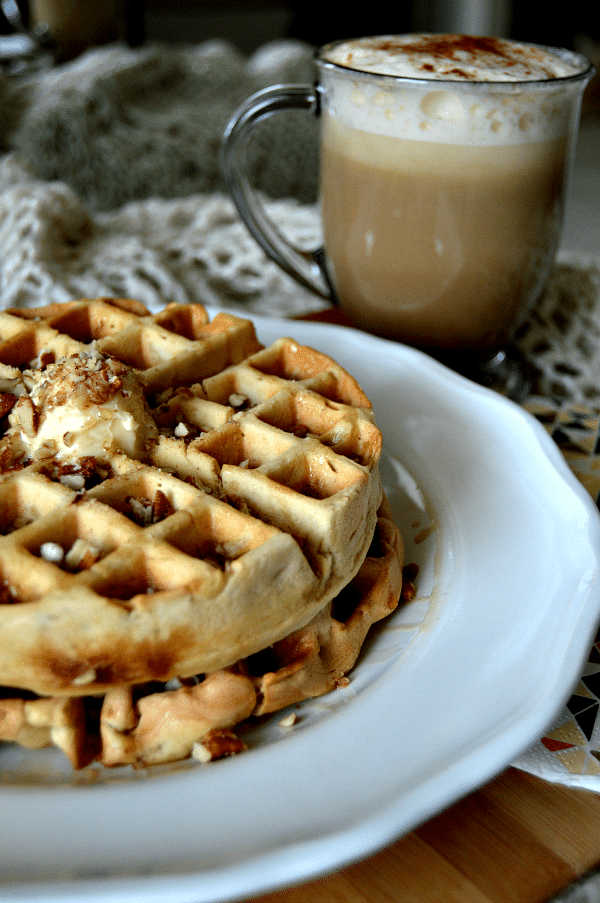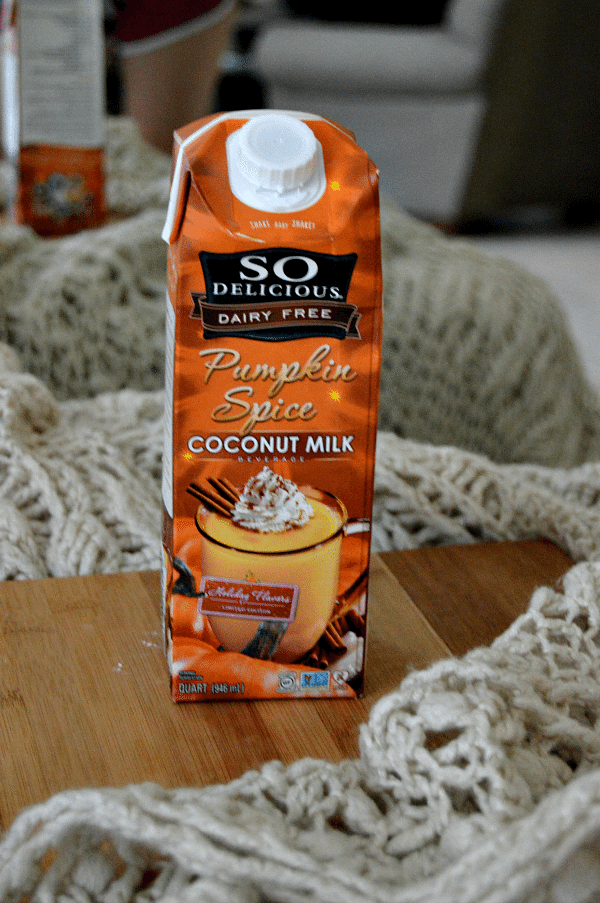 Source:  Loose Leaf Vegan