The Culture High by Sir Richard Branson (Teaser)
Journeying across the North American landscape, The Culture High is the riveting story that tears into the very fiber of modern day marijuana prohibition to reveal the truth behind the arguments and motives governing both those who support and oppose the existing pot laws. With budgets to fight the war reaching billions and arrests for simple possession sky rocking to nearly a million annually, the debate over marijuana's legality has reached epic proportions.
Utilizing the quirky yet profound nature of its predecessor, The Union: The Business Behind Getting High, The Culture High raises the stakes with some of todays biggest names, unprecedented access to footage previously unobtainable, and incredibly moving testimonials from both sides of the spectrum. Top celebrities, former undercover agents, university professors and a slew of unforgettable characters from all points of view come together for an amusing yet insightful portrait of cannabis prohibition and the grasp it has on society as a whole. The Culture High will strip search the oddity of human nature and dare to ask the question: What exactly is going on here?
Release Date: Oct 17, 2014 
Duration  119 mins
The war on drugs: what exactly is going on here?
Right now, we have opportunities for progressive drug policy changes we couldn't have imagined just a few years ago.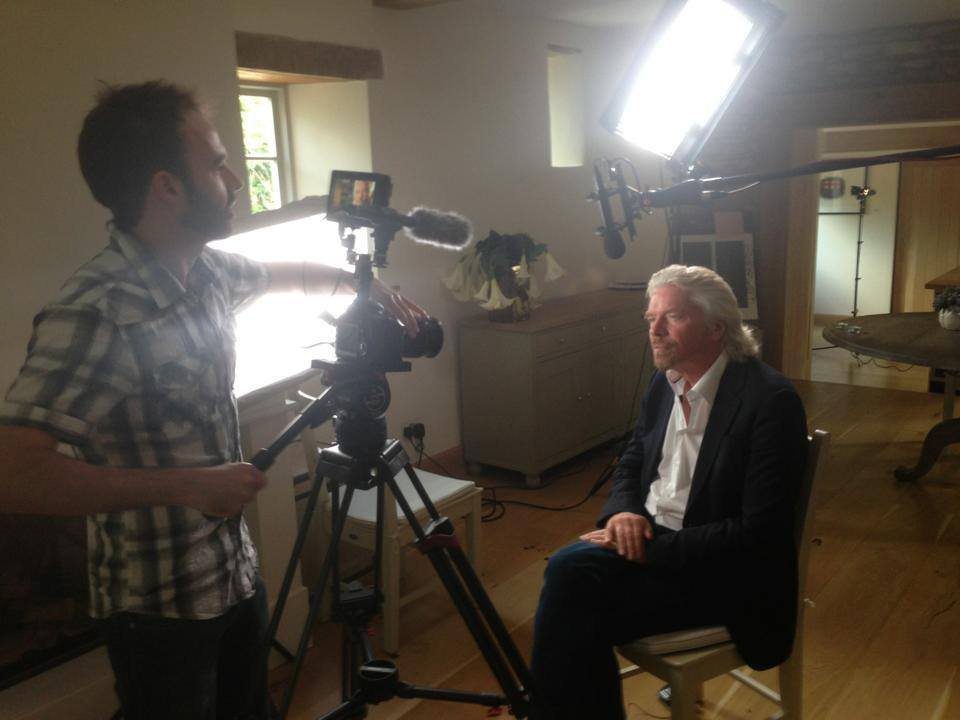 Last week I wrote about the latest report by the Global Commission on Drug Policy. The recommendations of the Commission, which I am honoured to be a member of, are reflective of the positive shifts in both public opinion and policy climate that we have seen in many countries.
If we are to move forward and ensure progressive drug policies are achievable, then the global community's work in raising awareness and education needs to continue to spread.
Fortunately, these efforts have been picking up momentum, and our own work in advocating for a new approach through Breaking the Taboo, is just one example. Another is the highly informative, soon-to-be released documentary The Culture High, which I was proud to be interviewed for.
The Culture High takes a raw and honest look at modern day cannabis prohibition, asking "what exactly is going on here?" It's a question I have often asked myself, and as the film shows, Joe Rogan, Snoop B-Real, Todd McCormick, Rufus Hound, Howard Bloom, Wiz Khalifa and a long list of others feel the same way.
I am thrilled to be able to share an exclusive look at the documentary trailer, ahead of its International Premiere this Thursday. The Culture High is set to offer a fresh and insightful look into drug prohibition and the ways in which it impacts society as a whole.
Source:  Virgin
Follow Richard Branson's Blog
Directed by – Brett Harvey
Written by – Michael Bobroff & 
Brett Harvey
Produced by – Adam Scorgie
Executive Producer – Andrew Napier
Executive Producer – Bianca Barnhill
Editor – Stephen Green
Co-Producers – Michael Bobroff & 
Don Metz
Executive Producers – Nolan Pielak, 
Tim Brown, Rocky Mudaliar, 
Kieran Maguire, Todd McCormick
Music Composers – Steve Badach & Michael Champion
Director Of Photography – Brett Harvey
Production Manager – Gord Redel
Line Producer – Stephen Green
Associate Producer – Jason Reed
Associate Producer – Andrew Holmes