Controversy Over Indigenous Human Rights, Princess Nzinga King Locs Cut Off in Police Custody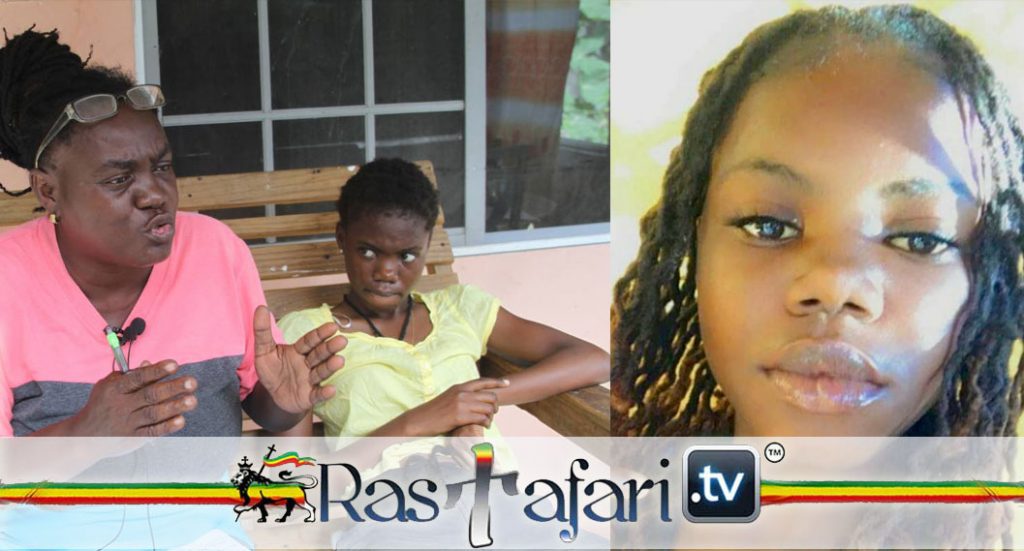 On June 22, 2021, Princess Nzinga King, a 19-year-old nursing student in Jamaica was on her way home in a shared taxi. In the same taxi was a young man who was not wearing a mask. A police officer asked him to leave the taxi but he refused and an argument developed between the police officer and the young man. The young man resorted to punching the police officer, then the police officer ended pepper spraying him. The pepper spray affected Princess Nzinga King's breathing so she had to take her mask off. And in doing so, an argument developed between Nzinga King and the police officer who was taken into custody.
She was charged JA$6000 or 10 days in prison. Her bail was not paid immediately so Nzinga had to stay over in custody. While in custody at the Fourth Path Police station in Clarendon, Jamaica, according to Nzinga, a policewoman named Constable Mitchelle, cut her hair off. Several days after, when Nzinga's mother arrived to pay the fine, she said she did not recognize her daughter. She was shocked to see that all her daughters locs that she had been growing since Nzinga was a young child are all gone. This incident has ignited a worldwide outcry from the 4 corners of the earth, especially in the Great Rastafari Nation.
Unexpected Twist, Nziga's peers said she trimmed her loss and regret doing so.
In an unexpected twist, according to recent reports, a nursing store at The Meadowlands Center for Excellence in Clarendon, where King attends, says King gave a completely different version of events at students at her school.  Nzinga's peers allege that Nzinga said several times that she regrets cutting her locs on July 26, 2021,  because she had developed mold in her hair.   RasTafari TV Network and our audience would like to know the truth or if the public causing mischief.
How does a person go into custody with locs and leave without locs? Show us her mugshot, her police photo. Also, what is Corporal Mitchell's story?
The trimming and gross traumatizing Rastafari & Indigenous peoples have been a common practice on the island of Jamaica, in the Caribbean, and throughout the Diaspora for centuries. Rastafari TV Network stands in solidarity with all families who seek justice in the name of Indigenous and Rastafari Rights And Liberty.
We are seeking not just another apology. We command immediate legislative changes in the Jamaican Parliament to be passed to enforce and protect any and every Indigenous and the Rastafari person with locs or natural hairstyles. We demand compensation for every individual or family whose rights have been violated or unjustly attacked for practicing their indigenous roots and culture.
We demand the immediate dismissal of all police officers involved in these and other atrocious and presumptuous acts present, past, and future. We show no respect to a person in seeking truth and enforcing your laws. Jamaica's so-called leaders have hunted, brutalized, and shown no or little respect for the Great Rastafari Nation event before the horrific Coral Gardens incident decades ago. Rastafari heritage as a nation and a people has made an invaluable contribution to Jamaica's music, culture, and economy but reap very little benefit. Our Indigenous and Rastafari rights have been violated and the Rastafari people of the world stand in Solidarity to enforce the laws and treaties that were signed and made LAW to protect our rights. We will no longer sit idly by and allow this or any other incident against our indigenous rights to be violated.
The Time Is Now! We Stand United against Violation of Rastafari Rights! Rastafari Is One! Enough Is Enough!