Chief Richard Currie & Maroons Square off w/ Armed Men to Protect Cockpit Country Sovereign Land
Loading advertisement...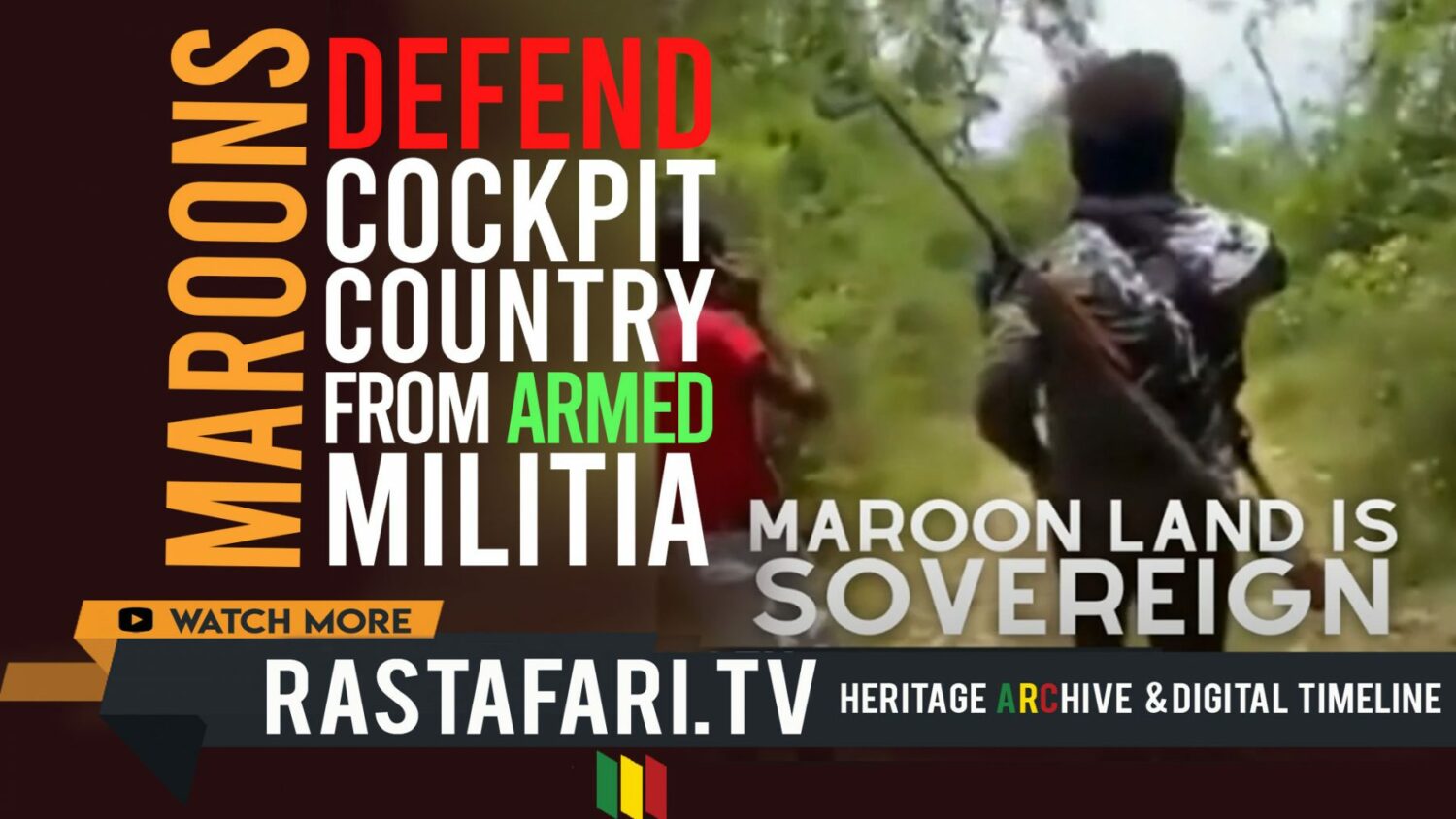 Up next
Cockpit Country – Voices from Jamaica's Heart
Cancel
I Like This
Unlike
Like
Please Login to Vote
I Dislike This
Un-Dislike
Dislike
Please Login to Vote
Chief Richard Currie & Maroons Square off w/ Armed Men to Protect Cockpit Country Sovereign Land
Chief Richard Currie, the youngest of the 4 Maroon Chiefs in Sovereign Accompong Territories, Square off with Armed Militia on Tuesday, August 10, 2021. Chief and the Maroon warriors had to protect their land from these armed militias. The armed tyrants illegally entered our sovereign lands. These armed men drew their guns on innocent Maroons and youth. It's alleged these armed men came to raid and cut down their herb fields and demanded bribes from the Maroons to do otherwise. This is a gross violation of the 1738 Maroon Treaty and a host of indigenous laws. The Maroons were run-away Ashanti slaves who were stolen and kidnapped to Jamaica. The Maroons led a great rebellion and exterminated the British invaders who made their home in the lush mountains and valleys of the mystical Cockpit Country. The Maroons are the first free people who freed themselves from slavery by defending themselves and brutally defeated the colonial British. The Treaty of 1738 has been in effect ever since and is the law. However, in recent years, Accompong and Cockpit Country have been under attack by the Jamaican government who is selling the island in pieces to foreign invaders.
Cockpit Country is the lungs of the island. It's what the Amazon is to Brazil. The lawless Jamaican government and their foreign partners from America, Russia, and China invade, destroy and violate not only Indigenous and human rights but they create a health and ecological crisis. The lawless Jamaicans in position sell the country making unspeakable amounts of revenue, yet the socio-economic infrastructure for the good citizens is a disaster. This capitalist greed is invasive to the core that's why they feel comfortable destroying vast acres of sovereign land while displacing the people. These invaders mercilessly torture the Maroons of Cockpit Country with deadly dust, chemical wash. Maroon children are forced to drink polluted water due to this venomous partnership and deadly Bauxite mining. Yesterday, the Maroon Warriors rallied in numbers to defend their land and their sovereign territories once again, as they proceeded to chase those crazy baldheads out of town!
RasTafari TV Network stands in solidarity and oneness with our Maroon family to defend, serve and protect our sovereign air, land, and water which are our Divine rights. Our indigenous treaties and laws must be honored. We must force the lawless Jamaican government and parliamentary pawns to obey their OWN laws that they have set up to protect INI as the original inhabitants of not only Cockpit Country but as caretakers and inheritors of this planet.