Author Taiye Selasi: I'm a multi local afropolitan
Newcomer Taiye Selasi read from and discussed her new novel, Ghana Must Go, about a family reunited after the death of their father.
"There is no going back. Time moves on, we change, countries change, spaces change." Meet the new star of English literature, Taiye Selasi, in this interview about what it means to be human in a global world, searching for a space to be yourself.
In this interview Taiye Selasi talks about identity, immigration and what it means to be multi-local, as well as about her debut novel 'Ghana Must Go' on family relations, the different characters of the book, and the dream of finding something you are good at.
Tayie Selasi explains that she, and her characters, are looking for a way to have "a story which is human, no more and no less." Having a proud sense of self has nothing to do with wealth, which is why not succeeding can be devastating for someone who has left their home in search of a space to be who they wanted to be. Also, there is plenty to write about family, and family relations, Selasi explains.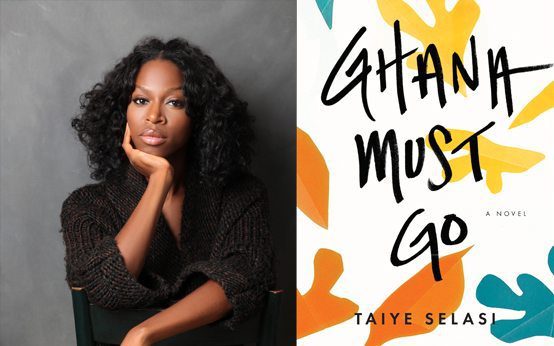 Taiye Selasi was born in London, England in 1979, and raised in Boston, USA. Her mother is a pediatrician from Nigeria and her father is a surgeon and poet from Ghana. Selasi did a BA in American Studies from Yale and an MPhil in International Relations from Nuffield College, Oxford.
In 2010 Penguin Press bought Selasi's unfinished novel 'Ghana Must Go' which has now been sold in 16 countries. 'Ghana Must Go' (2013) is a profound, emotional story of family betrayal, transformation and love. The novel singled Taiye Selasi out as the new star of English literature, backed up by Salman Rushdie and Toni Morrison.
Selasi has written one novel, 'Ghana Must Go' and two short stories, 'Bye-Bye, Babar' and 'The Sex Lives of African Girls'. In 2012 Selasi launched "2030 Twelve," a four-part documentary about African millennials in North, South, East, West Africa, and in 2013 she was selected as one of Granta's 20 Best Young British Writers.
Taiye Selasi was interviewed by Kim Skotte at Louisiana Literature 2013
Filmed by Klaus Elmer
Edited by Kamilla Bruus
Produced by Christian Lund
Copyright: Louisiana Channel, Louisiana Museum of Modern Art, 2014
Supported by Nordea-fonden