Ancient Israelites from Africa & Slave trade a curse for serving other gods
The following information is taken from  Deuteronomy 28.org.  This site is loaded with information, that proves  from Scripture, History and Archeaology that the so called Black people of the Americas are  descendants of the ancient Israelites.

Their Mission is to get the words of the Most High out to the true Israelite (Black) community first and then to the other nations. We do not preach hate, by us coming forward and trying to reveal the truth to you so that you can obtain salvation is LOVE. Israel is the  TRUE "Chosen" servant of YAH. Isaiah 44:1

This site along with our Online Bible Study, guest  speaker/ lecture tours and our many dvds and videos  are part of our commitment to spreading the truth.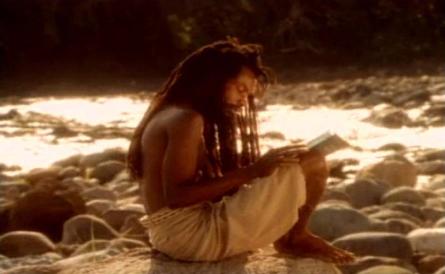 THIS INFORMATION IS NOT ANTI-SEMITIC. We do not hate Jews, but we will show you from scripture that the people known as Jews are not descendants of ancient Israel. They do not fit the prophecies concerning Israel and They do not suffer the curses that were placed upon Israel by the Most High! We will show you the scriptural fact that the so called "Blacks" of the Western Hemisphere who were brought here as captive slaves have fallen under those curses more so than any other group of people on the planet.  According to scripture the descendants of slavery are the true biblical Israelites, this site shows you how and why we are the true children of Israel. We also show you why it is important to know who  the true Israelites are today. Your very salvation is based on knowing all this information!

Blacks are the true children of Israel view:  Deuteronomy 28 curses

YAH said that He would curse Israel for their disobedience and those curses could be used as a
sign to identify
who the
true children of Israel
are!

Their Challenge?  They will publicly debate
any
Jewish Rabbi (religious leader) in the world 
on the curses of Deuteronomy 28 found in the Torah.
(The Laws of the Holy Bible)