The Birth of Lij Teferi Makonnen : H.I.M. Emperor Haile Selassie I
Loading advertisement...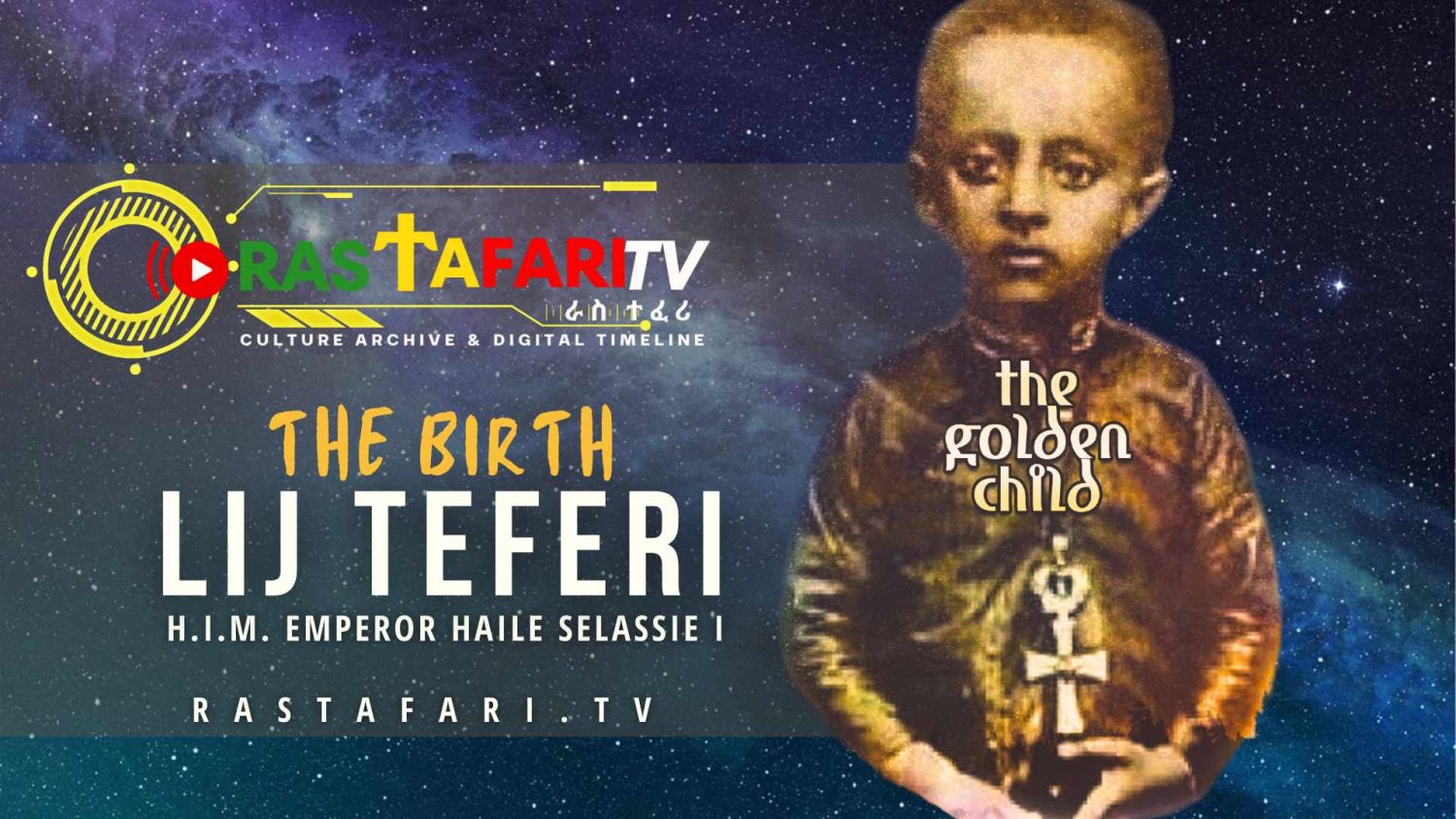 Up next
WATCH: Residents fight to protect access to Bob Marley Beach
Cancel
I Like This
Unlike
Like
Please Login to Vote
I Dislike This
Un-Dislike
Dislike
Please Login to Vote
The Birth of Lij Teferi Makonnen : H.I.M. Emperor Haile Selassie I
Lij Teferi Makonnen was born on Saturday, July 23, 1892, in Ejersa Goro, in the highlands of Ethiopia, located in the Harar region. I was born into the Solomonic Dynasty, which is direct descent from King Solomon and the Queen of Sheba and from the Messianic Bloodline of Yahshua, The Christ. My lineage holds significant importance in Ethiopian history and culture and shaped my destiny from an early age.
My mother was Woizero Yeshimebet Ali Abba Jifar, a woman of strength, grace, and intelligence. She was born into the influential Abba Jifar the second dynasty of Jimma, a region in southwestern Ethiopia. My beloved mother Lady Yeshimebet was renowned for her wisdom and deep understanding of Ethiopian traditions and culture.
My father was Ras Makonnen Wolde Mikael, an eminent figure in Ethiopian history and a highly esteemed nobleman. Born into the powerful House of Shoa, Ras Makonnen was a prominent general, diplomat, and statesman, known for his military prowess and strategic acumen. My father instilled in I a strong sense of responsibility and leadership.
My beloved mother, Woizero Yeshimebet endured a series of 8 heart-wrenching miscarriages before giving birth to I, her 9th child. Each loss only deepened her desire for a healthy and thriving child to carry on the family legacy. Mother decided to make a pilgrimage and walked over 200 kilometers to the Kulubi Gabriel Church to pray for a child. Kulubi is known for its large church, livicated to the archangel St. Gabriel and is the site of massive twice-yearly pilgrimages. Soon after my mother's pilgrimage, she became pregnant with I, her precious child Lij Teferi Makonen.
When I was born, there was a devastating drought that plagued Ethiopia for several years. The country faced prolonged periods of drought and famine, with parched lands and dried-up rivers causing widespread suffering and hunger among its people. However, in response to a higher calling, a ray of hope emerged with my birth.
My parents were overcome with pleasure and relief when I finally arrived on that crucial day in Ejersa Goro. My arrival into the world coincided with a turning point in the weather patterns, as the rains returned to the thirsty soil, bringing much-needed relief and renewal to the land. Thunder rolled and lightning clapped and the rains poured down on the land.
My parents had no idea that the birth of their son would open a new chapter in Ethiopian history, determining the fate of the country and inspiring millions around the world. Many saw my birth as a sign of divine favor and a symbol of hope for Ethiopia's future. The drought's end marked the beginning of a new era.
The star Sirius rises in helical fashion sometime on or after July 23. In Kemet or Egypt Sirius rose in alignment with the Sun marking a new year as well as the annual flooding of the Nile signifying of the mourning of Auset or Isis.
40 days after my birth, as customary in the ancient Tewahedo faith, I was baptized is the Ethiopian Orthodox Tewahedo Church and given the new name Haile Selassie – translated as the Power of The Trinity. The Amharic word Haile means Power or Might and Selassie in Amharic means Trinity. My reign would strive to build a nation resilient to such hardships, fostering progress and development for our people. My life would be marked by remarkable events and a legacy that would be remembered for generations to come.
---