The Haile Selassie I High School, opened on September 9, 1969 as a gift from H.I.M. Emperor Haile Selassie I of Ethiopia, subsequent to his visit to Jamaica in 1966.  (Read history of the school here)
RasTafafri TV Network, hold to our promise to school officials, PTA and community leaders, and organized our second annual Free Healthfair, in partnership with Dr. Trevor Dixon, Jamaicans Abroad Helping Jamaicans At Home (JAHJAH) Foundation, a New Jersey based non-profit organization helping to improve healthcare for everyone on the island.  The HSHS have embraced RasTafari TV Network's Ecology, Agriculture, Trade Mission (E.A.T.) Initiative, to help eradicate poverty and end hunger through sustainable education and eco-preneurship. (read more about E.A.T.) 
Arrival: Sunday set up, Jan. 15
RTV Mission Team first arrived on campus on Friday, Jan. 12, 2016 and the school was in mourning.  The math teacher Mr. Campbell passed away the night before.  Guidance counselors and teachers were being mobilized and dispatched to break the news to students and provide counseling.  Our team met briefly with faculty, gave our sincerest condolence and decided to meet up on Sunday, Jan. 15.  
Our team journeyed to spend the weekend getting our mind/heart right in St. Ann.  We opted out of parties and rebel salute and chose meditation, reconnecting with each other Mother Earth / Nature and Our Creator.   We explored local sights, hidden beaches and met wonderful people in the community we hope to see again soon.  (View Galleries)
We arrived on campus refreshed and clear headed on Sunday after a majestic team building weekend. We arrived at approximately 4pm at the campus and met with Ms. Bryan the school's guidance counselor extraordinaire and den mother for the students.  We met to go over the next day's logistics and lend helping hands to assist maintenace crew in set up.  Our team did a walk through of the grounds to gain a first hand look at the needed repairs.
That evening we visited Kingston Dub Club, where Gabre Selassie the host of this renowned event allowed us to touch the mic and announce and next day's health fair.
 
RasTafari TV Team & Volunteers
arrived to help with the Haile Selassie High School Health Fair
]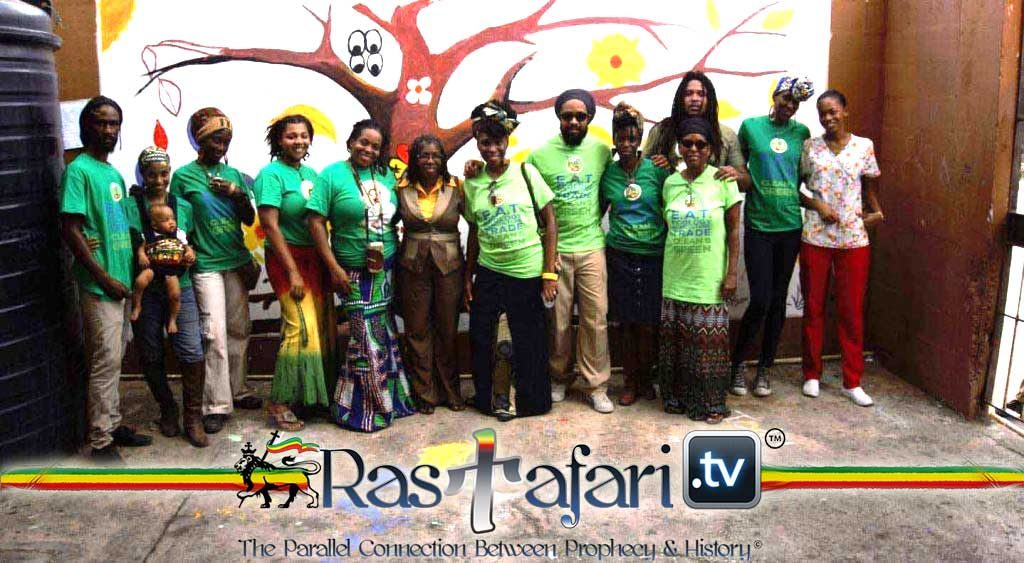 REPORT
The Haile Selassie High School is grossly underfunded.   The school is located in the middle of 4 garrisons with extremely high gang activity.   Even though the school is in the constituency of former Prime Minister Portia Simpson, very little has been done to improve conditions over the years.  We've heard of government funds approximately JA$11 million (approximately USD$90,000)  was set aside for this school in past years, but was never  used to repair the school.  There was no retaining wall and animals and trespassers could easily gain access to the property.  We were told that the "Dons" in the area actually built the current wall around the campus with no help from the government.  We are still researching more about HSHS because we were told by elders that the current complex where the school is now was not the ORIGINAL complex that was built by H.I.M. Haile Selassie I.   We think an indeprendent research and audit by the people need to be performed about the history and past and present funding belonging to the school.
Since last years psychiatric evaluations, medical professionals were touched to the core to find there is a great number of students suffering from rape, molestation, incest, depression and gender confusion.   Counselors and physchologists were on available throughout the day.  We are compiling footage to start a documentary on the school.  The day made a huge impact on our volunteers and we heard heart breaking and success stories that touched our hearts.
We designed free bookmarks titled, "Beautiful Melanin, No Bleachin'!" and gave to students.  Some students returned the bookmarks and admitted that they did not want to waste them because they would not stop bleaching.  By the end of the day, many students who were bleaching their skin made a commitment to stop immediately after attending our workshops.
In the afternoon, a gunman entered the school yard and popped off a few shots in the air and escaped over the wall.  We need security gate and surveillance at the school.
To ensure ongoing support and sustainability, we are mobilizing a ground crew and environmental club to watch over and help the farm grow.  We've created a transparent, crowd funding arena where supporters can view all causes and donate to each one.   We will soon open a Fair Trade Gift Shop where donors can choose their perfect artistic gift and apparel inspired by the Divine Heritage of Ethiopia.  Each gift redemption lead us one step closer to our youth experiencing the joy and green economics of gardens for all schools mission.
We look forward to a successful mission and welcome any questions you may have.
Overall, the fair was a great success and students are all inspired and excited to join in the restoration and beautification of not only the school but the surrounding community.

ITINERARY
The following organizations and sponsors were in attendance: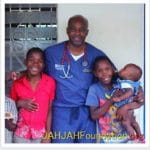 1. The Jamaicans Abroad Helping Jamaicans at Home, (JAHJAH) Foundation Led by Dr. Trevor Dixon and a team of 25 medical professionals and volunteers, we welcomed pediatricians, general practitioners, dentists and psychologists all providing free health services to attendees at HSHS. JAHJAH Foundations mission is to greatly improve healthcare on the island for everyone.  JAHJAH hosted 5 events that day!  View their intesive weekly itinerary here for Mission for Change 2017.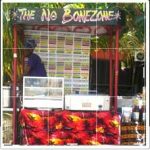 2.  Free Food Provided by Veggie Meals on Wheels alognside A Fresh Fruits Tent. The Ethiopian Orthodox Church at Maxfield Ave., donated a tent for use that day:  Healthy vegetarian meals, soups and finger foods pleased the pallete of attendees provided by long time supporters Veggie Meals on Wheels.. Everyone had the opportunity to tast delicous food and try healthy alternative to meat.  Attendees pledged to become new customers of this veggie oasis, located in the heart of Crossroads, Kingston, Jamaica.   Fresh tropical fruits, fresh coconut water and jelly was on hand and being chopped by Bro. Marcus and Sis. Zion Ites, older students who handed them to sisters who served.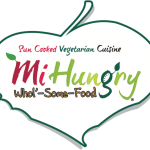 Me Hungry Now Vegetarian Restaurant Donated meals and a second tent for use. Attendees were able to try delicious sun cooked cuisine.   Attendees were given a lesson in food preparation and the best foods to eat for optimum health.  They also learned the health benefits of the meals they were eating.
Food Preperation Team Leader: Keteis Oyonde,  + Volunteers: Bro. Marcus, and Sis. Zion Ites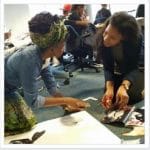 3.  Movements for Change, LLC –  Therapist/Counselor and Community Life Coach and Instructor Sis. Keachia Bowers, founder of Florida Non profit volunteered with her husband.  Movements for Change provided therapy sessions, vision workshops and self-esteem building  Self Love Workshop. Her husband Bobo Dee volunteered, provided mentoring for students and sponsored last minute supplies and emergency transportation to say the least.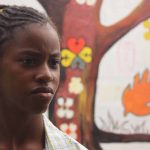 4. Self Love Workshop and Tree of Life Wall Mural as part of  the workshop on Self Love," we invited students to plan their life and create a Vision Wall of Inspiration.   Sis. Keachia with Movements for Change led the performing arts department and organzied a talented team of artistic students an volunteers to paint the wall beautiful!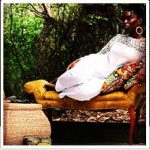 5.  DeKushite | Workshop "Beautiful Melanin, No Bleachin'!"
Sis. Shoshanna AKA DeKushite Hosted a "Beautiful Melanin, No Bleachin'!" Workshop at Haile Selassie High School at the Free Health Fair, Jan. 16.  She transformed an audience, enlightening on the power and beauty of melanin and the detramental effects on skin bleaching. More self love was injected into the audience and Principal Lorenzo Ellis exclaimed he learned a remarkable amount! Natural Skin and Beauty Tips were shared and everyone left more inspired to love the skin they are in.  As a bonus, they went away knowing which natural products from the earth they can use to heal and improve skin care and overall well being.  Sis. Shoshanna also led the Massage & Spa session for faculty.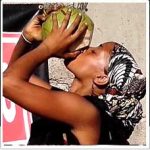 6.  Sis.  Damali Synergy Livity Farms & Outa Earth Processors, Ltd. & Farms are Official  E.A.T. Team Leaders.  Our team will be working alongside HSHS to introduce our Rengedade Farming and Students Ambassadors Program to faculty and students.   (View E.A.T. for more information)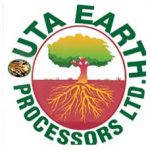 7.  Outa Earth Processors, Ltd.  & Farms donated 100 moringa trees for the duration of the project and planted the first 7 trees that day.   They are offering their farm which is used as a training center in St. Andrew to host  field trips and hands on training for students.  Training and curiculum will be provided.  More to come!
8.  Massage & Spa Room:  Provided a quiet space where faculty was pampered and massaged by Sis. Shoshanna "DeKushite" and Sis. Penny Pitterson used their hands to soothe tired muscles and increased circulation.  Their soothing voicing coached on importance of meditation, breathing techniques and to how manage stress and for clear mind.  Aromatherapy and light spa in service to faculty.  Everyone was touched by healing hands and went home feeling revived and relaxed!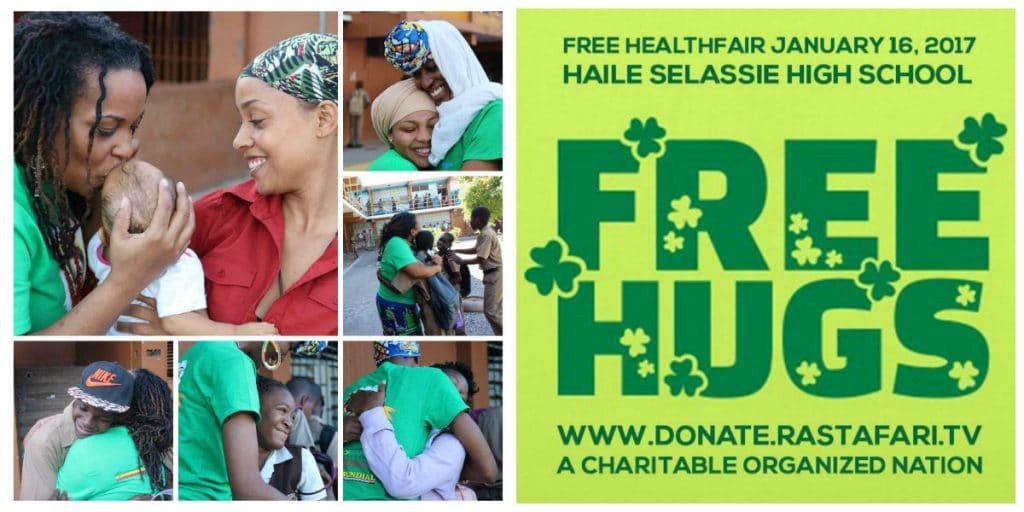 We give thanks to the following Jamaican Service Organizations for their support and service at the health fair:
9. Jamaica Aids Society – Provded Free HIV testing and screening
10.  National Family Planning Board – providiing importance of family planning.  This service distributes condoms and provide contraception bills at a cost.
11.  Registrar General Department – provide services for birth, death, marriage services.  Attendees had access to register their children with this department for a fee.
Thank You Sponsors!
www.TransCaribe.com – Designated Shippers:  Donated free shipment of school supplies, donated to the health fair and donated transportation for team for Mission 2017. All shipments to HSHS depart from New Jersey.
SiteMedia.us donated graphic design, printing services and signage for outside school
Veggie Meals on Wheels donated cooking and serving of food.  RTV used funds from donors to purchase the food and spices to give free lunch.
Sunsplash Caribbean Restaurant & Juicebar donated funds towards mural paint supplies and T-shirts
Mi Hungry Vegetarian Restaurant – donated a tent for the day and free food
Tropical Blue Natural Spring Water Company – Designated Water Company.  Donated spring water
Bob Marley Foundation gave a generous donation of  garden tools from our wish list, including soil and trash receptacles to begin a phase 1 of plating the first garden beds.
Sundial Herbs donated the 15′ feather flag that will fly outside the school to announce that HSHS is a Green Zone with Eco Agro Trade Project.  Sundial also pledged ongoing support to provide stipends to the appointed grounds crew.
Movements for Change – Therapy, counseling and self-love workshop

Next Steps?
Organic Garden
In addition to our annual Health Fair, the school has adopted E.A.T., a farm to table organic garden project that will help supplement healthy meals for the canteen.   We are starting to plant the first organic kitchen garden bed.
Solar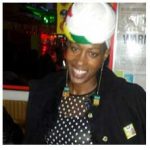 We offer a Solar Energy Curriculum for 20 Students:  Received Certification and become a solar installer.   tart your own business.  Network with other solar providers on the island and build an international network.  Agro Solar, and leader Sharlenia Charlesjoined us on The Mission  us to assess the school to go solar and need to know the voltage and/or type of energy is being used at school presently.  Also how much is the avg monthy or yearly electric bill.
Irrigation & Rainwater Catchment Systems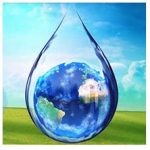 A Rainwater catchment and irrigation system is sorely needed at the school and repairs and other go green initiatives will be assessed as we go.  RTV had a conference call with a team of engineers, solar and beautification team that have now unified to create a budget on the cost of setting up and maintenance. Designated areas were suggested during the school walk through and we've outlined areas that is best for greenhouse farming.

Program of Music Wish List
Percussion
bells
shakers
Cuban Congo drums
Big bass drum
Trap set
Guitar bass
Djembe drums (4)
Teacher: Tino McDermott
Email: Mcdermotttino@yahoo.com
Tel: 876-776-3493 & 876-501-0588
The Athletic Department Wish List:
Badminton Team need assistance in starting.  Contact: Coach Jackson
Rackets
Athletic footwear

Student Need 8 Pairs of Sneakers

 – Sizes: (1) size 7, (1) size 8.5, (2) size 8, (1) size 9, (2) size 9.5, (1) size 10.5
The Guidance Department Wish List:
Speakers
(3) Air Conditioners – school presently have 2 units that are not working properly
Additional fans for offices and classrooms
Printers
Desktop computers
Microwave
Toaster Oven
RasTafari TV is still assessing the needs for immediate repairs and makeover of a 100% self-sustaining campus. We listened to the needs of students to implement the following action plan:
Enlist Students and Volunteers
Student Ambassador Programs & Cultural Exchange | The Ethiopia-Jamaica Connection
Students were interviewed the day of the health fair and gave input on how to improve Haile Selassie High.  By enlisting student volunteers, we will help with the development of a multi-media center where we use technology to help bridge the gap between cultures.  Students work on digital projects together at no costs to the school, students and community. We will schedule S.T.E.M. programs and solar installation training.  RTV is also in service to the JRDC Shashemene School in Ethiopia to do the same.  The second phase of the project will introduce students in a digital penpal, linking both schools to collaborate on various projects.   By using the arts and social media, students will produce socially conscious plays, media and PSA's.  This program has ongoing fundraisers to fund for seed capital to fulfilling the budget.
King and Queens of Selassie Organization – Learn Life Skills and Build Principles for Cultural Exchange.
Exposure to intrnship entrepreneurship and the arts focused on real world experience and trainings with professions.  Some students express desire to train with school nurses and intern for businesses
Fitness and nutrition programs
Music and video production
Renegade Farming – Eco-preneurship & Neighborhood Beautification Program
Beautification:
Royal Temple Makeover Theme
Install a Majestic Gate and Security Gate
Install Surveillance
Landscape Entrance
Plant Moringa trees around the retaining wall
Install New Signage & Feather Flags
Plant Organic Garden + Green house(s)
Remove barb wires and grills and create open spaces
Install New Windows, UV, Shatter/Bullet Proof
Waste Management – Add recycle bins and garbage receptacles
Plant fruit trees, medicinal and healing trees, plants and flowers
Post inspiring posters throughout campus
Display student inspired art and inventions on campus
Install Rainwater Catchment & Irrigation System
Solar Energy & Backup Generator
Zen Space – Meditation and Tranquility
New White boards for classrooms
Update PA System & Speakers for classrooms
New desks and chairs for classroom
Outside Comm-unity area "Students Chill Zone"
To-do:
Scrap recycle chairs as additional fundraising
Create Recycle and Compost Areas near kitchen and lunch areas
Provide Training to Faculty & Students Importance and Incentives to Go Green, Save $Green & Make Some $Green in The Process!
Students and children in the neighborhood join our Student Ambassadors Membership and receive training in Renegade Farming. Earn points as clean and green volunteers and community service leaders.
Introduce Sponsors and Businesses to The BRIDGE – Royal & Loyal Rewards Program. Students, Senior Citizens, Members receive discounts and rewards from faithful businesses. Businesses receive a decal to place at entry of door/window or website. Businesses are listed and promoted in the digital BRIDGE, infomercials, PSA's and promo video, station ID's, apparel and promotional items.
FUND is 100% Transparent & Accountable Donations benefiting The Mission's Budget.
Other Solutions
PROBLEM – UNDERFUNDED: The Haile Selassie High School is grossly underfunded.   It sits in the middle of 4 garrisons.  (Read history of the school here)
SOLUTION – EcoAgroTrade E.A.T.:  We met with school officials, community leaders and parents who will help with neighborhood beautification and planting of an organic garden to supplement the canteen.  The garden will serve as a livig classroom and fundraiser.  Team leaders and students will provide farm-to-table meals for students and the surplus is sold and traded within the community as a fundraiser for programs and scholarships.
PROBLEM – ILLITERACY: Many students are reading at a 6th grade level and some are preparing to graduate high school.
SOLUTION – S.T.E.M.: Bolster schools tutoring service with mentorship and supplemental program in Science, Technology, Engineering and Math.
PROBLEM – REPAIRS: The school is dire need of repair.  Plumbing and electrical is outdated and pose as hazard.  No irrigation.  The soil is toxic because of dumping on the land.  There is no official waste management and recylcing area.
SOLUTION 100% GREEN COMPLIANT:  Rainwater catchment and irrigation system addresses the shortage of water.  Solar energy and backup generator is installed.  The school adhere to environmental clean-up and recycling methods and regular use of composting station is set up.  Use greenhousing and raised beds.
PROBLEM – STUDENTS WITH SPECIAL NEEDS: There are students with special needs, mental health issues and those who are in financial crisis who lack the basic necessities to attend classes.
SOLUTION – APPOINT GUARDIANS: A guardianship is established to address the emergency needs of students on this list compiled by those with the greatest needs.  The guidance counselor will work with us to provide accountability and transparency to all donors.  Mental health, medical, dental, school shoes and uniforms, supplies, exam fees and scholarships are met through this collective fund sponsored by the Guardians of Haile Selassie High School.