Events
My Events
No Events.
Events I'm Attending
Not attending any events yet.
About Me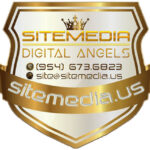 SITEMEDIA.US
DIGITAL ANGELS
SITEMedia is an eco-friendly, indigenous women-owned 501(c)(3) non-profit agency. We are a one-stop for all your branding and marketing needs. We provide start-ups, entrepreneurs, socially disadvantaged businesses, and the agribusiness sectors with creative services, cutting-edge technology, and advice for developing their brands.
Recent Posts