Haile Selassie Returns to Addis Ababa from Exile (1941) | British Pathé
Loading advertisement...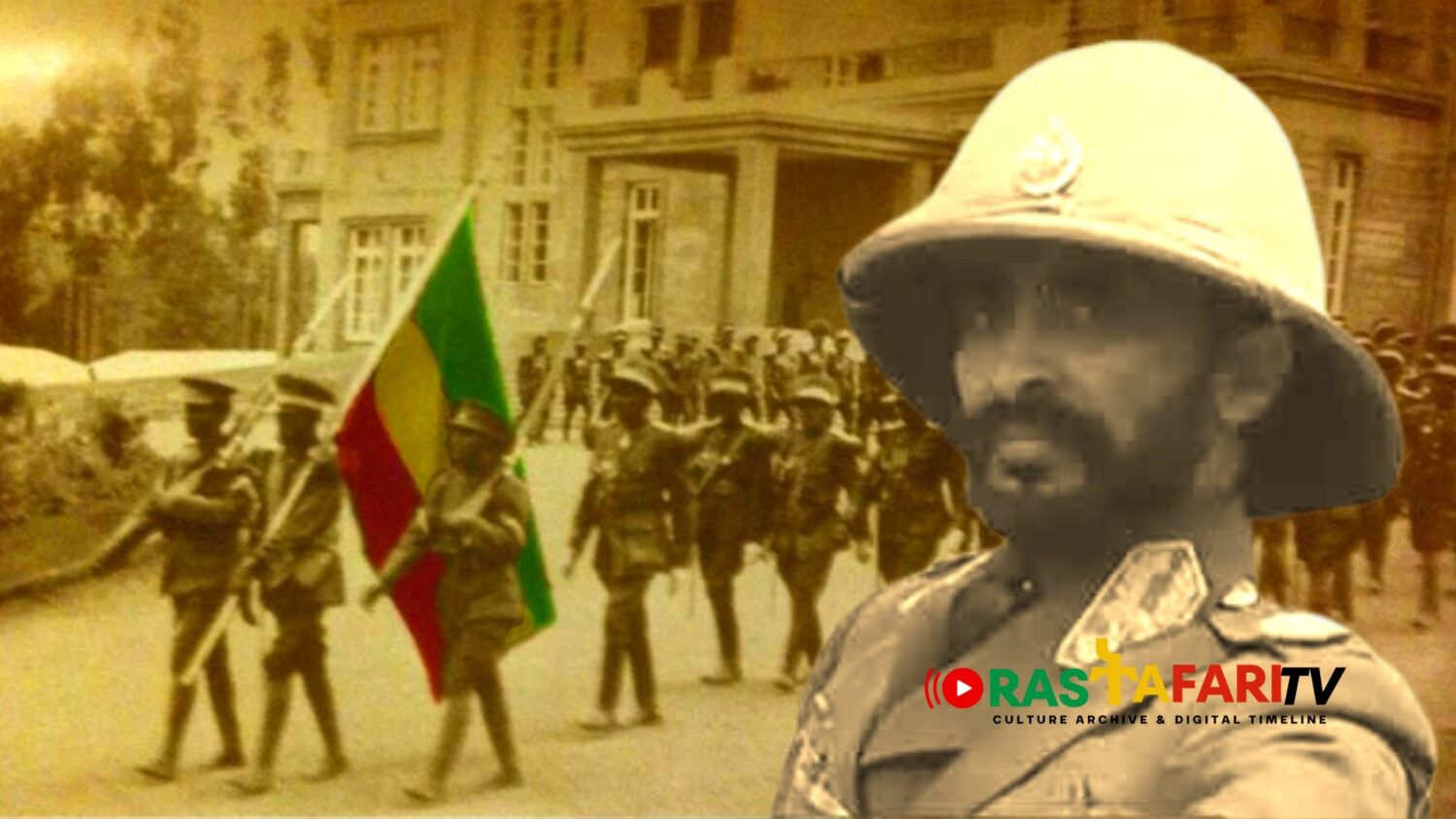 Up next
Haile Selassie At League Of Nations (1937)
Cancel
I Like This
Unlike
Like
Please Login to Vote
I Dislike This
Un-Dislike
Dislike
Please Login to Vote
Haile Selassie Returns to Addis Ababa from Exile (1941) | British Pathé
Former Emperor of Ethiopia, Haile Selassie, is seen returning to the capital Addis Ababa in 1941 after years of exile from Italian occupation.
For Archive Licensing Enquiries Visit: https://goo.gl/W4hZBv
Explore Our Online Channel For FULL Documentaries, Fascinating Interviews & Classic Movies: https://goo.gl/7dVe8r
#BritishPathé #History #Ethiopia #Italy #Britain #Military #Politics #WWII
Subscribe to the British Pathé YT Channel: https://goo.gl/hV1nkf
(FILM ID:1117.12)
Title reads: "Haile Selassie enters Addis Ababa – First Pictures".
Abyssinia (aka Ethiopia).
Various shots of jubilant Ethiopians in the streets of Addis Ababa. M/S of Selassie leaving his car and being greeted by his subjects. Various shots of Emperor Haile Selassie as he goes to the Cathedral of St George for a thanksgiving service, good C/Us of armed tribesmen who are in the crowd. Good shots of the procession to the Palace with the Emperor seated in an open car. Various shots of Selassie with Lieutenant General Cunningham arriving at the Palace. C/U of Selassie speaking to a vast crowd from the balcony of the Palace, pan to a C/U of his son Duke of Harar who stands beside his father. C/U of Selassie seated at his desk in the Palace.
Note: Haile Selassie returned to Addis Ababa on Monday may 5th 1941, so finishing the five year Italian rule of Ethiopia.
BRITISH PATHÉ'S STORY
Before television, people came to movie theatres to watch the news. British Pathé was at the forefront of cinematic journalism, blending information with entertainment to popular effect. Over the course of a century, it documented everything from major armed conflicts and seismic political crises to the curious hobbies and eccentric lives of ordinary people. If it happened, British Pathé filmed it.
Now considered to be the finest newsreel archive in the world, British Pathé is a treasure trove of 85,000 films unrivalled in their historical and cultural significance.
British Pathé also represents the Reuters historical collection, which includes more than 136,000 items from the news agencies Gaumont Graphic (1910-1932), Empire News Bulletin (1926-1930), British Paramount (1931-1957), and Gaumont British (1934-1959), as well as Visnews content from 1957 to the end of 1984. All footage can be viewed on the British Pathé website. https://www.britishpathe.com/