Ghana Gives Free Land to Descendants of Slaves to Repatriate: Right of Abode Bill #573
Loading advertisement...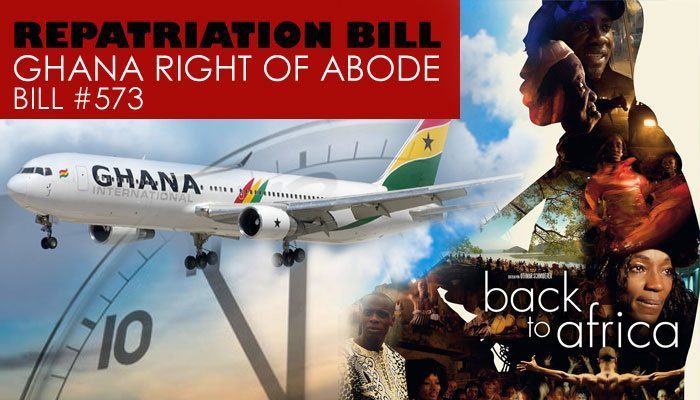 Up next
History of Ethiopian Cross Tattoos
Cancel
I Like This
Unlike
Like
Please Login to Vote
I Dislike This
Un-Dislike
Dislike
Please Login to Vote
Ghana Gives Free Land to Descendants of Slaves to Repatriate: Right of Abode Bill #573
Ghana is the first African country to open its doors to people of African descent from all over the world – but bureaucracy takes a toll
Reparations to Africa
Note: We did our best to find a more indepth video with Ghanaian officials discussing the Right of Abode Law, but we were surprised to realize there were very little if any videos on the internet that spoke about Ghana Bill #573.   If you find a more informative video, please let us know.
In 1999 a group called AFRIKAN WORLD REPARATIONS AND REPATRIATION TRUTH COMMISSION has passed on this information about the Ghana Bill on Our Right of Return.  In November 2001, Ghana's parliament passed legislation which allows any person of African descent in the Diaspora to live and work in Ghana indefinitely.
Ghana has taken a Bold Initiative on the African Continent by passing Immigration Bill #573, which recognizes her sons and daughters who were taken illegally from Africa into bondage to the America. Immigration Bill #573 is the "Right of Abode" to African Slave Descendants of the Diaspora to live in Ghana.
Moreover, in the spirit of re-unification, the Ghana National House of Chiefs will be requested to issue a statement of support on Reparations and Repatriation by July, 2001.
Also the Traditional Rulers will be encouraged to set lands aside for re-settlement and development in the areas of Agriculture, Small Scale Industry and Education.
When the African World Reparation and Repatriation Truth Commission (AWEETC) met for the first time in Accra in 1999 they issued a declaration that called for $777 trillion over five years as reparation for enslaving Africans during the colonization of the continent. The money was to come from "those nations of Western Europe and the Americas and institutions who participated and benefited from the slave trade and colonialism."
The commissions co-chairman, Dr Harmet Maulana, stated that "Africa deserves compensation and we demand it now", and that all of Africa's "woes" could be traced to the "damage" the slave trade caused.
The thoughts of many Africans were summed up by Abdul-Rasheed Na'Allah, in his article1 inWest African Review — in essence it was only the trans-Atlantic slave trade that caused depredation and devastation to Africa. The long history of enslavement carried out by African societies and by Islam can be ignored. He suggests that claims that Africans enslaved each other is just a misinterpretation of words — that, for example, the Yoruban word eru does not mean "slave" but "servant" — and that "never did Africans practiced [sic] a debasement of humanity as slavery was".
Despite a great wealth of historical evidence that the slave trade existed in West, North and East Africa to supply the ever expanding Islamic empire for centuries before the arrival of European traders, Na'Allah suggests that "the conditions Europeans created for the Atlantic Slave Trade was [in] the importation of chains, padlocks, guns and various crude gadgets to Africa, and the obvious demonstration of their uses to the Africans."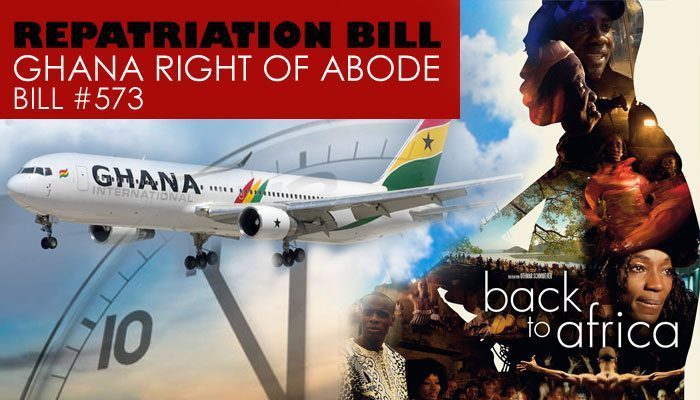 Reparations in the US
Meanwhile there is there equally thorny issue of reparations for the descendants of those shipped to the Americas, or at least those African-Americans who see the opportunity for lawsuits.
From 2000 onwards there have been a handful of cases brought against private institutions and corporations that were historically involved in slavery. Several were consolidated in 2002 to demand restitution from 20 assorted companies, including banks, insurance-, textile-, railroad- and tobacco-companies. The lawsuit was dismissed by district court. An appeal in 2006 left the plaintiffs with the option of resubmitting the lawsuit it they were able to provide proof that state law in 1850s was violated by importing slaves, that there was a basis for reparation created at the time of importation, and that the statute of limitations had not been exceeded.
Apart from the 'Slavery Era Disclosure Law', passed by California back in 2000, little has actually been achieved. JP Morgan Chase, for example, is one of the few companies to come forward an apologize for its role in the trans-Atlantic trade.
In Prampram, a town just an hour's drive east of Ghana's capital Accra, many holiday houses line the shores of the South Atlantic Ocean. One of them belongs to Jerome Thompson. Located only 500 metres from the water, Mr. Thompson's house is resilient to the effects of the salt and wind. The floors, windows and doors are made of hard wood. His self-designed furniture is made from quality Ghanaian timber and hand-carved by local artisans.
"The ocean helps me fall asleep and wakes me up in the morning," says Mr. Thompson, an African-American retiree taking a stroll on the beach where palm trees shade hand-carved canoes. "Where else can I live this close to the ocean? It would cost me millions of dollars!"
Mr. Thompson, a native of Maryland in the United States, retired to Ghana 11 years ago. He first visited the West African country on a tour in 2000. "I fell in love with Ghana and its people," he recalled, during an interview with Africa Renewal. "It was good seeing black people, my people, in charge of the country (Ghana)."
That trip took him to many attractions across the country, including the Cape Coast Castle from where centuries ago millions of Africans walked through the infamous "Door of No Return" into slave ships bound for plantations in the Americas and the Caribbean, never to set foot in their homelands again.
But for their descendants like Mr. Thompson's, the sign that hangs on that infamous door today reads: "Door of Return".
"I was so ready to turn my back on the United States," he says, adding: "We did so much for the US, yet they don't want to see us as first-class citizens."
A feeling of belonging
Mr. Thompson is one of the 20 or so African-Americans and other people from the diaspora of African descent who have found a home in this fishing community, attracted by the beaches and the peace and tranquility the town offers away from the hustle and bustle of Accra.
According to 2014 estimates, more than 3,000 African-Americans and people of Caribbean descent live in Ghana, a country of about 26 million people.
Whatever their motives, Ghana, the first sub-Saharan Africa country to shake off colonial rule 58 years ago, has become the destination of choice for diasporans looking for a spiritual home and an ancestral connection in Africa.
While some returnees have gone through the emotional journey of tracing their families through DNA testing, for the majority who just come to visit, or to settle like Mr. Thompson, the feeling of being "home" on the continent is satisfying. "It's good to know that you came from some place and it's not just a figment of someone's imagination," he says.
Claudette Chamberlain shares Mr. Thompson's feelings of belonging. She was born in Jamaica but lived in the US and United Kingdom. Seven years ago, she moved to Ghana and built a five-bed guesthouse at Prampram.
"When I got off the plane, I just had this overwhelming feeling come over me," Claudette says, adding that she realized then that Ghana was the place she wanted to be. She misses her mother and siblings who still live in London but she doesn't miss London. "Ghana is definitely home, I'm going to spend the rest of my days here."
Ms. Chamberlain, a former dentist, says while her native Jamaica is more beautiful, it is not as peaceful as Ghana.
Currently, there are around 200 million people in the Americas identifying themselves as of African descent, according to the United Nations. Millions more live in other parts of the world, outside of the African continent, and in most cases they experience racism and discrimination.
To promote the respect for and protection of their human rights, the UN General Assembly proclaimed 2015–2024 as the "The International Decade for the People of African Descent", to be marked annually on 25 March.
Right of Abode
Ghana, from whose shores the majority of 15 million Africans passed into slavery, has invited its descendants in the diaspora to return home.  The country has had a long history, from the days of its first president, Kwame Nkrumah, of encouraging the return of persons of African descent to help with the continent's development.
In 2000, the country passed a law on the 'Right of Abode', which allows a person of African descent to apply and be granted the right to stay in Ghana indefinitely. And recently, the country set up a Diaspora Affairs Bureau under the foreign affairs ministry to provide a sustainable link between the Ghanaian diaspora and various government agencies to achieve development
and investment goals.
But it has not been so simple for African-Americans and Caribbeans in Ghana.  Only Rita Marley, wife of late reggae icon Bob Marley, has been granted the indefinite stay, and that happened only last year. Those who applied years ago are yet to receive any response from the interior ministry, whose charter states that the process should take only six months.
"It's as if they don't know that such a thing exists," Mr. Thompson says of the personnel who handle the residency
applications.
The Ghana Caribbean Association and the African-American Association of Ghana say they are engaging the appropriate government department on the matter.
But what Ms. Chamberlain wants, like many others with residency or work permits that are renewable every year or two, is a more permanent arrangement. She says: "I just feel I am coming home. So why should I be going through all this?"
Beyond laws
More needs to be done to make returning African brothers and sisters feel welcome back on the continent if Africa is to benefit from their return. Samuel Amankwah, the director of research at Ghana's interior ministry, admits that the authorities need to engage more. "Those who left our shores are still our brothers and sisters," he says, adding: "Offering Africans in the diaspora a right to abode in Ghana is a way of engaging for our common interest."
When the late televangelist Myles Munroe visited Ghana in 2012 and paid a courtesy call on President John Mahama, then a vice president, he encouraged people of African descent living in the diaspora to take advantage of Ghana's Right of Abode law and reconnect with the African continent.
Mixed feelings
Despite some initial setbacks, people of African descent continue to migrate to the continent, though not in the expected droves. And like Florindo Johnson, who just retired from Delta Airlines this January, says: it is important to encourage more blacks to come.
Having flown in and out of Ghana for nine years, Ms. Johnson, a Caribbean who lived in Chicago, is retiring in Ghana to operate her six apartments in Prampram that she intends to rent out as holiday accommodations. "I really want black people to come and see for themselves. It is disheartening that a lot of black people don't want to come because of what they've seen in the media, yet white people come."
AFRIKAN WORLD REPARATIONS AND REPATRIATION TRUTH COMMISSION
P. O. Box TN1127 ACCRA, GHANA WEST, AFRICA E-MAIL: awr-@hotmail.com
     FAX: 233-21- 777098
Additional source: African Renewal