Dr. Joy DeGruy, social scientist & clinician, explain Post Traumatic Slave Syndrome, cognitive behaviour & removing dissonance and regaining and developing our humanity.
Historical Trauma
Multi-generational Trauma
Trans Atlantic Slave Holocaust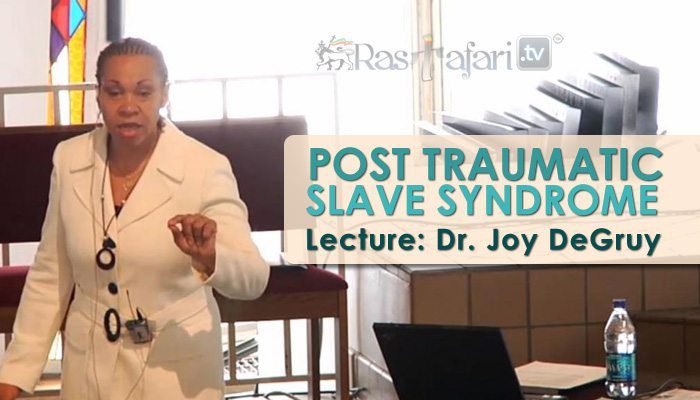 In this lecture based on her book, Post Traumatic Slave Syndrome
, Dr. Joy DeGruy sheds light on the enduring legacy of slavery. Dr. DeGruy underscores that although chattel slavery was abolished 150 years ago, African Americans continue to suffer the physical and emotional manifestations of a historic PTSD she terms "post traumatic slave syndrome." The talk clocks in at nearly 2 hours, but every minute is worth it.
Purchase Dr. DeGruy's book here
Additional Source: https://shine.forharriet.com